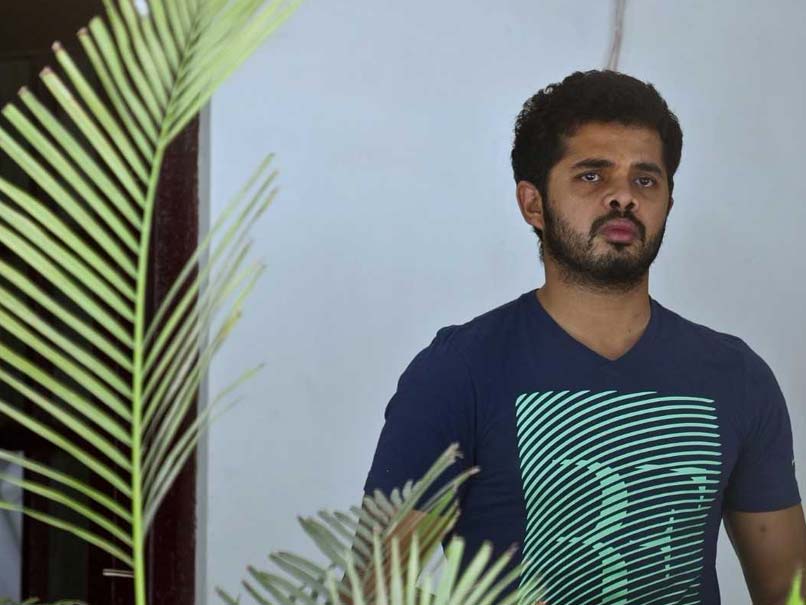 File image of S Sreesanth.
© AFP
In a major setback for India fast bowler S Sreesanth, the Kerala High Court on Tuesday decided to restore the life ban imposed on the bowler by the Indian cricket board. A division bench of the court in Kochi said that it cannot conduct a judicial review of the life ban imposed by the Board of Control for Cricket in India (BCCI) and therefore upheld the appeal. 
Following the verdict, the medium pacer took to Twitter and dubbed the court's decision as the "worst ever".
Sreesanth thanked his fans for their support and said that he would continue to fight.
This is the worst decision ever..special rule for me?what about real culprits?What about chennai super kings ? And what about Rajasthan ?

— Sreesanth (@sreesanth36) October 17, 2017
Anyway all I have is my family and lots of dear ones who still believes in me..I will keep fighting and make sure I don't give up..

— Sreesanth (@sreesanth36) October 17, 2017
Thanks a lot for all the support Nd encouragement given so far. I assure u all that I'm not giving up..I will Keep at it..Nd alwys believe

— Sreesanth (@sreesanth36) October 17, 2017
And what about the accused 13 names in Lodha report?? No one wants to know about it?i will keep fighting for my right..God is great

— Sreesanth (@sreesanth36) October 17, 2017
Speaking to the media, Kerala Cricket Association secretary Jayesh George said the KCA was supporting Sreesanth ever since the ban was lifted.
"We had made arrangements for him to undergo a full fitness test so as to make him match fit. Now with this verdict, we will now have to respect it," said George.
The Kerala High Court had on August 7 lifted the life ban imposed on him by the BCCI in the wake of the 2013 IPL spot-fixing scandal.
In his order, Justice A Muhamed Mustaque also set aside all proceedings against Sreesanth initiated by the BCCI.
The court had earlier sought the BCCI's stand on the plea by the cricketer challenging the life ban imposed upon him by the game's governing body following the 2013 Indian Premier League-6 spot-fixing scandal.
The BCCI had filed a counter-affidavit on the issue in the court in response to the plea by Sreesanth, who had challenged the life ban despite a court dropping all charges against the 34-year-old pacer.
All the 36 accused, including Sreesanth, Ankeet Chavan and Ajit Chandila were discharged in the IPL-6 spot-fixing case by Patiala House Court in July 2015. The BCCI, however, had refused to alter its disciplinary decision.
(With IANS Inputs)