Story Progress
Back to home
India Need Virat Kohli's Aggression and MS Dhoni's Calmness To Win 2019 World Cup, Says Kapil Dev
Kapil Dev was the first Indian captain to lift a World Cup.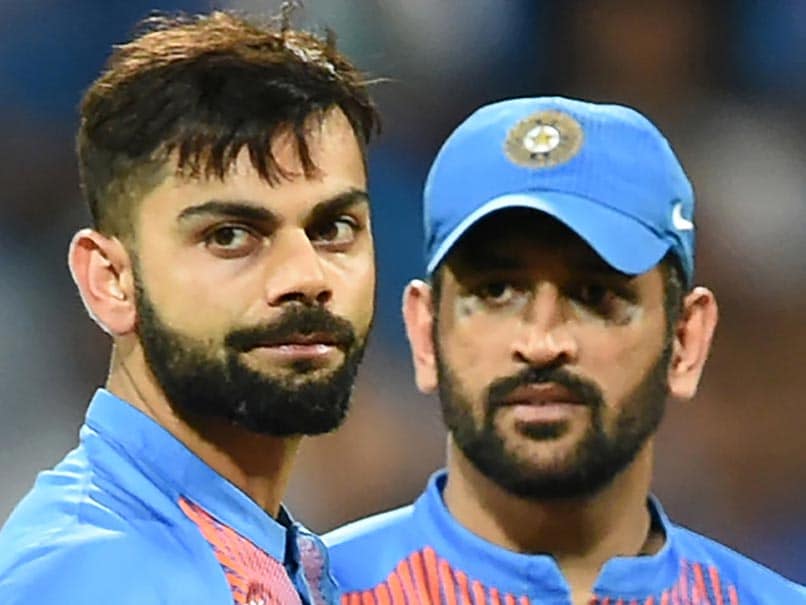 India will need both Virat Kohli's aggression and MS Dhoni's calmness to win 2019 WC.
© AFP
Highlights
India will aim to win their World Cup title in 2019

Kapil Dev believes that India can lift the coveted title for the 3rd time

Kapil Dev brought India the first World Cup glory
The Indian cricket team, under the leadership of Virat Kohli and guidance of head coach Ravi Shastri, is slowly and steadily filling up all the gaps and aiming to lift their third World Cup title in 2019. Former India captain Kapil Dev brought India the first World Cup glory and firmly believes the current India team has the ability to bounce back in crunch situations and win matches comprehensively. Talking about 2019 World Cup, Kapil said that India will require both current skipper Virat Kohli's aggression and his predecessor Mahendra Singh Dhoni's calmness to lift the trophy once again.
"If you can have the combination there is nothing wrong because you need to have somebody on the field who is calm and quiet and also understands the game and somebody who is very aggressive," Kapil said about the deadly combination.
However, he quickly added that more aggression and calmness will not help the cause of the team.
"But if everybody is very aggressive, then it's difficult. And again if everyone is calm, then also it is difficult. So if you can have a combination of both aggression and calmness, I think it will help the team," Kapil quipped.
Kapil Dev, however, is not impressed with Hardik Pandya's recent performances.
Comparing any talented all-rounder to Kapil is a norm in Indian cricket and the World Cup-winning captain wants Pandya to be a batting all-rounder.
"I would like to see him in the team for one reason, definitely either as a bowler or as batsman. He has to work little harder on his batting because he is a batsman all-rounder. If he can perform a little more with the bat, the bowling will come easy to him and that's what happens to all-rounders," said India's greatest ever all-rounder.
While Kapil criticised Pandya, he said that the player is still very young and everyone is expecting too much from him.
Promoted
"We have started expecting too much from him soon but I think he has the ability and is one of the finest athletes in the team. But he has to work harder to achieve success as an all-rounder," Kapil Dev said.
(with PTI inputs)
Topics mentioned in this article