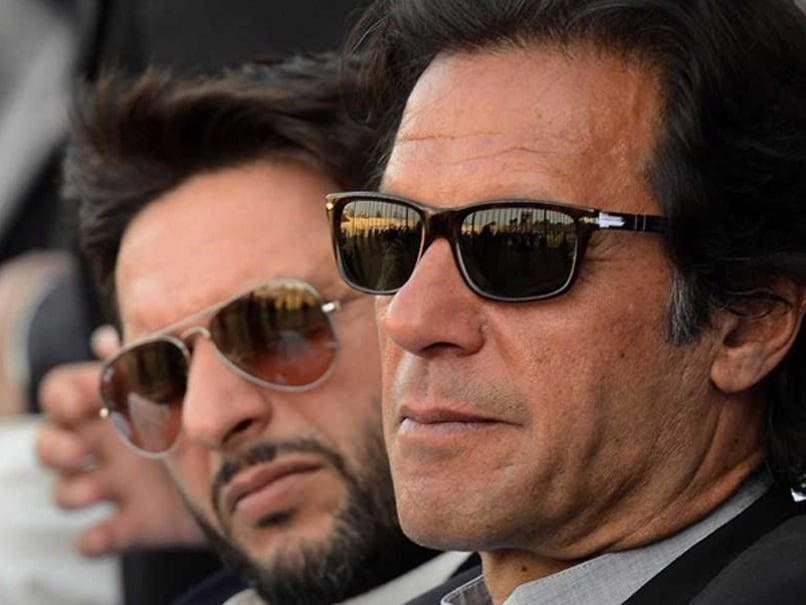 Former Pakistan captain Imran Khan turned down a PCB invitation to watch World XI Series.
© AFP
Cricketer turned politician Imran Khan has ignored an invitation from Pakistan Cricket Board chairman, Najam Sethi, to attend a game between the national team and World XI at the Gaddafi stadium this week. Imran left on a five-day visit to the United Kingdom as the World XI is due to reach Lahore on Monday for the three T20 international matches which are the first in Pakistan with the support of the ICC since terrorists attacked the Sri Lankan team bus in Lahore in March 2009. Imran, who heads the main opposition party, is expected to only return to Pakistan on the day the World XI ends its tour.
Sethi had announced at a recent press conference that he had invited 17 former captains and stalwarts for the series including Imran and Javed Miandad.
Imran has been a staunch critic of Sethi who was caretaker Chief Minister of Punjab when the last general elections were held.
It is not known how many of these former captains or stalwarts will attend the matches although Pakistan's discarded off-spinner, Saeed Ajmal, complained on a television channel that he had been sent no invitation for the matches.