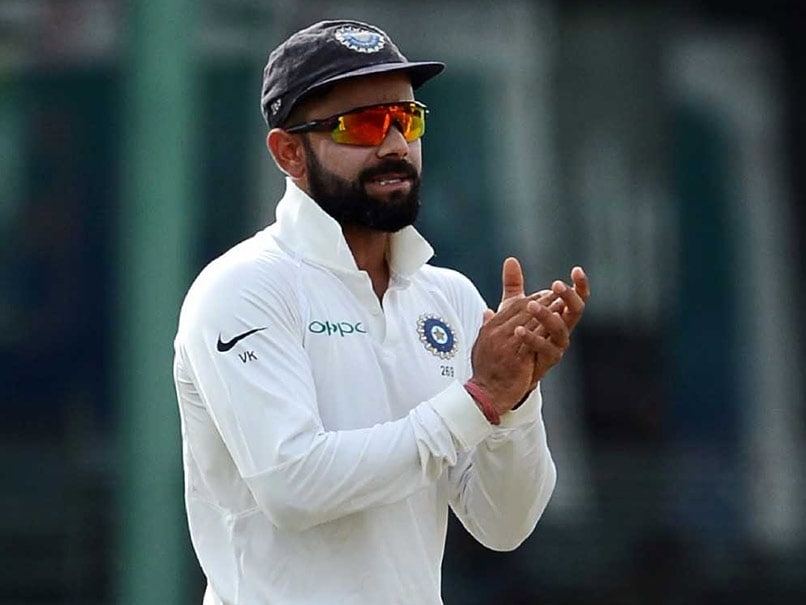 Virat Kohli scored 141 in the 2nd innings at Adelaide vs Australia on the 2014 tour.
© AFP
India's cricket captain Virat Kohli on Thursday shared a rather interesting anecdote about a pep talk he gave the team on the 2014 tour of Australia. Kohli, who was leading the team in the absence of an injured MS Dhoni, shared details of the conversation in the dressing room on the 4th day of the Adelaide Test. "Whatever target they give us tomorrow, we're going for it. If there's any hesitation or anyone wants to oppose it, you tell me right now, or we go to our rooms knowing we're going to meet the target. So it hurt a lot not to cross the line, but it gave us a lot of confidence as a team that we could win anywhere," Kohli said at the CNN-News18 Indian of the Year 2017 Award function.
The 29-year-old also said that his century in second innings was the most memorable ton he made. Kohli slammed 141 against a high-quality Australian bowling attack. Despite the century, India failed to chase down the fourth innings target of 364 and lost by 48 runs.
"There have been so many, but purely in terms of the transition, the second innings hundred at Adelaide where we almost won the Test match..." Kohli said.
India have Sri Lanka in the firing line again as they seek a record equaling ninth straight series win when the third Test starts on Saturday. Already leading 1-0 in the three-match series, victory in the New Delhi Test would cap a dominant year and equal Australia's record of nine consecutive series victories from 2005 to 2008.
As they build up the strength of their pace attack, India could break the record in South Africa where they arrive in January. It was a 2015 tour of Sri Lanka that started India's victory march that moved to eight series when they whitewashed the Sri Lankans on home territory in August.
India crushed Sri Lanka by an innings and 239 runs in the second Test in Nagpur earlier in the week.
(With inputs from agencies)