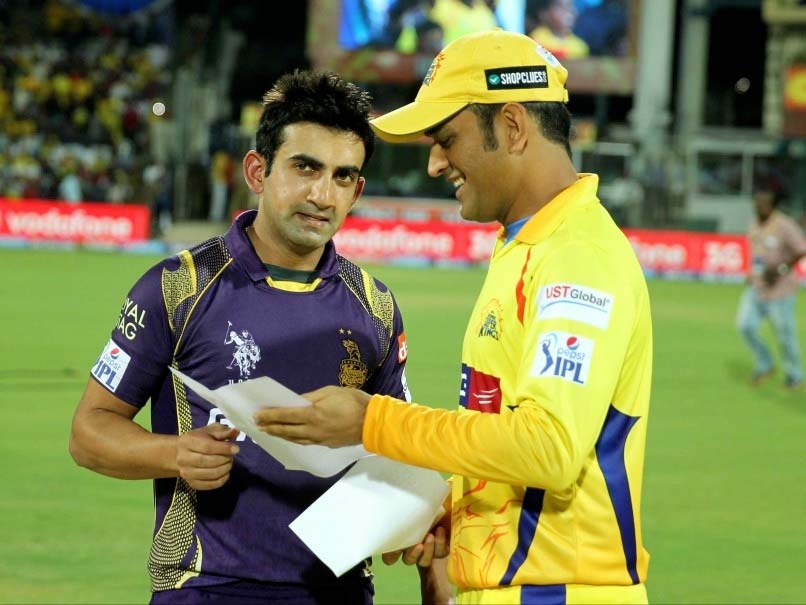 Gautam Gambhir played a key role in both the World Cups that India won under MS Dhoni.
© BCCI
Indian batsman Gautam Gambhir has clarified that, despite media speculations, there was never any rivalry between MS Dhoni and him. The Delhi captain revealed this during a live video chat with his fans on social networking site Facebook on Monday. Gambhir however admitted that there was a difference of opinion between the duo on several issues. Gambhir and Dhoni were part of an Indian side that did exceptionally well in limited-overs cricket.
 
"There was never a rivalry between me and Dhoni. When we played for India, irrespective of the difference of opinion, winning was our ultimate objective. There are bound be differences in opinion. That happens in any sphere of life, if you are in a group, be it in a family or anywhere else, but until the time your goal is to make your country win, I don't think there will ever be any differences. I think he's a fantastic player and a fantastic human being," Gambhir said.
The 34-year-old also stated that he has shared some of the best moments of his professional life with Dhoni.
"We've enjoyed our best moments of our professional life together. Whether it's winning the World T20 in 2007 or the World Cup in 2011 or being the No 1 Test side in the world. Our ambition and our goal has always been the same," he further added.
Gambhir played a key role in both the World Cups that India won under Dhoni's leadership.
In the final of the World T20 against Pakistan, Gambhir top-scored for India with a 75-run knock. The southpaw excelled yet again in 2011, when India pulled off a successful run chase against Sri Lanka in the final of the 50-over World Cup. Gambhir narrowly missed out on a memorable ton after he was dismissed for 97.
Gambhir recently made his comeback in to India's Test side after KL Rahul and Shikhar Dhawan were injured. He was later released after Rahul returned to the side.