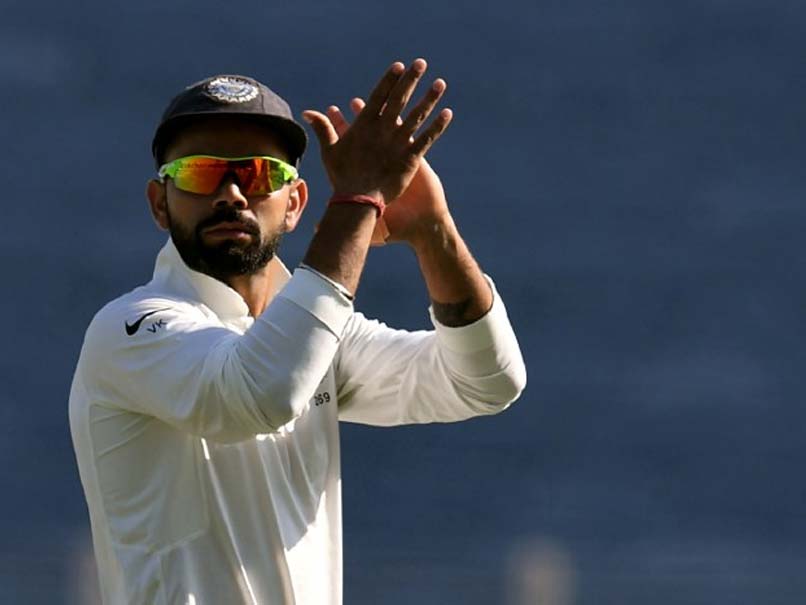 Virat Kohli is in his 25th match as captain of India
© AFP
Virat Kohli, who is known to play around with the team combination, has never opted for the same team in two consecutive Test matches since the time he took over as India captain. Virat Kohli is known to tweak and change with the playing 11 and is a firm believer of horses for courses. The second Test against Australia in Bengaluru is Kohli's 25th as captain and the 28-year-old India skipper has never opted for the same 11 in two back-to-back Test matches. Given the fact that a lot of factors are taken into consideration -- like the playing conditions, the pitch and the venue, Kohli has always gone with a combination that will be ideal in the given scenario.
The Delhi cricketer could not really make a mark in the second Test as he lost his wicket to Nathan Lyon for 12 and this is not the first time the Australian off-spinner has picked up the big scalp.
Kohli has got out five times to Lyon and the off-spinner can be termed as his nemesis along with England paceman James Anderson, who also has dismissed him equal number of times.
India are trailing the four-match Test series 1-0 and only once before this has an Indian team been able to come back and win a four-match series or more.
This happened in 1972-73 against England where India lost the first Test and won the next two while the final two Test matches were drawn.