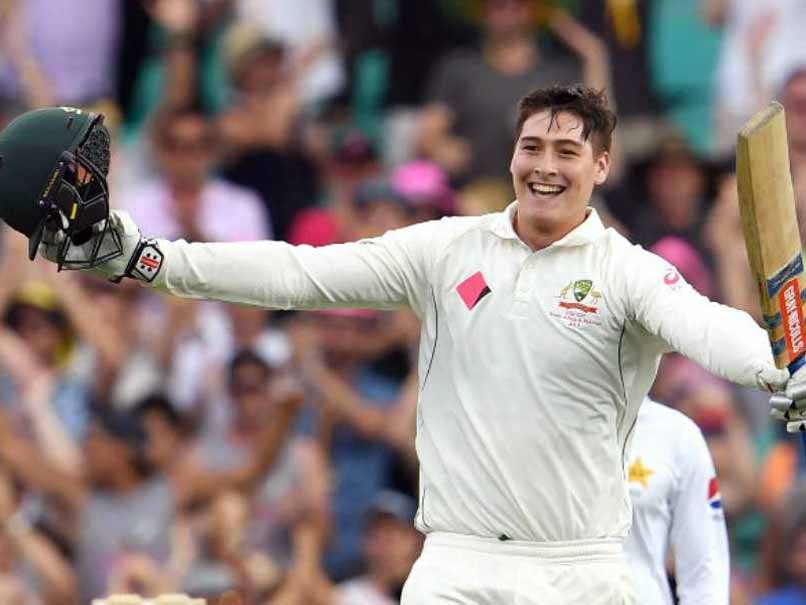 Matt Renshaw named in Australia squad for the fourth Test
© AFP
Cricket Australia (CA) on Tuesday recalled opening batsman Matthew Renshaw in their beleagured squad for the fourth Test against South Africa starting in Johannesburg on Friday. Renshaw, 21, will fly to Johannesburg on Tuesday evening to join the under-siege tourists ahead of Friday's final Test against South Africa in the wake of the Cape Town ball-tampering crisis, according to a report in cricket.com.au. The Queenslander last played for the national Test side in September in the second Test against Bangladesh in Chittagong.
Left-hander Renshaw had played a big part in Queensland's Sheffield Shield-winning squad.
Meanwhile, Steve Smith's problems are far from over and if reports in the English media are to be believed the 28-year-old could be stripped of the Australian captaincy permanently. Also in the dock is Smith's deputy David Warner. Reports suggest that both Smith and Warner are facing one-year bans with coach Darren Lehmann set to resign with immediate effect as cricket chiefs hold crisis talks in South Africa to deal with an escalating cheating scandal. Smith has already been suspended for one Test and docked his entire match fee by the International Cricket Council (ICC) for his role in a plot that saw teammate Cameron Bancroft tamper with the ball during the third Test against South Africa in Newlands, Cape Town on Saturday.
Further sanctions from Cricket Australia (CA) could follow pending the outcome of an investigation led by Iain Roy, CA's head of integrity. Smith and vice captain David Warner were stood down from their leadership roles before day four of the third Test.
(With IANS inputs)