Story Progress
Back to home
Email From England Lands Ex-BCCI Secretary Ajay Shirke In More Controversy
ECB president Giles Clarke sought assurances on the India-England limited-overs series from BCCI CEO Rahul Johri after receiving calls from ousted board secretary Ajay Shirke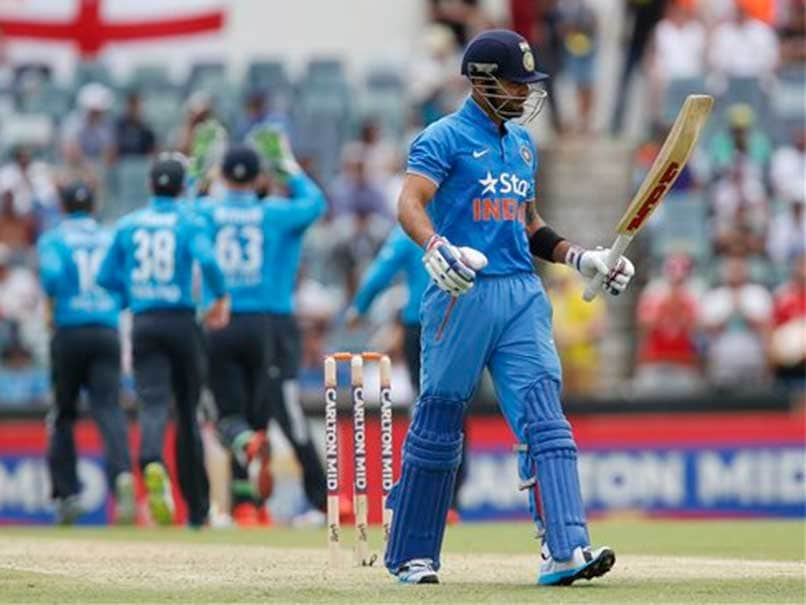 Ajay Shirke was removed as BCCI secretary earlier this month.
© NDTV
Highlights
Ex-BCCI secretary Shirke has been accused of trying to scare off England

Ajay Shirke reportedly called up ECB president Giles Clarke

Clarke sought assurances from BCCI following calls from Shirke
Ajay Shirke, removed earlier this month as secretary of the Board of Control for Cricket in India (BCCI), has landed in more controversy with the English Cricket Board (ECB) expressing concern in an email on whether the limited-overs series between the two countries is on. India and England begin playing ODIs and T20s from Sunday, after finishing a five-Test series last month.
England and Wales Cricket Board (ECB) chief Giles Clarke has, in an email to BCCI or the Board of Control for Cricket in India CEO Rahul Johri, sought an assurance that the series does not face uncertainty after changes in the Indian board ordered by the Supreme Court. His concerns, Giles Clarke has said, are based on a telephone conversation he had with Mr Shirke, who he said had called him.
"I have received calls from Mr. Shirke who I understand is no longer Honorary Secretary of BCCI," Clarke writes in his email to Johri. "Can you please confirm to me that the England team will continue to be looked after in the usual fashion, with proper security, daily allowance payments covered, hotel bills paid and the like, with transport organised at all times."
He further writes, "Obviously, it is entirely a matter for BCCI where the matches are held, but please advise soonest that the schedule will be adhered to, or any changes."
Shirke had earlier written a letter to Clarke stating that he is no longer involved with the BCCI.
Asked to clarify if he had indeed made a call to Clarke asking him to be wary of sending the team to India, Shirke was quoted by The Times of India as saying, "They can say whatever they want. It's nothing but a bunch of lies."
NDTV contacted Shirke over the matter, but the latter said he would respond to the charges soon.
Promoted
Earlier on January 2, the Supreme Court had ordered the removal of BCCI president Anurag Thakur and secretary Ajay Shirke following the board's refusal to adopt the Justice Lodha Committee recommendations in toto.
(With inputs from Rica Roy)