Story Progress
Back to home
Indian Women's Wheelchair Basketball Team To Compete In International Tournament
The Wheelchair Federation of India is presently training men and women to compete at the 4th Bali Cup International Tournament starting in July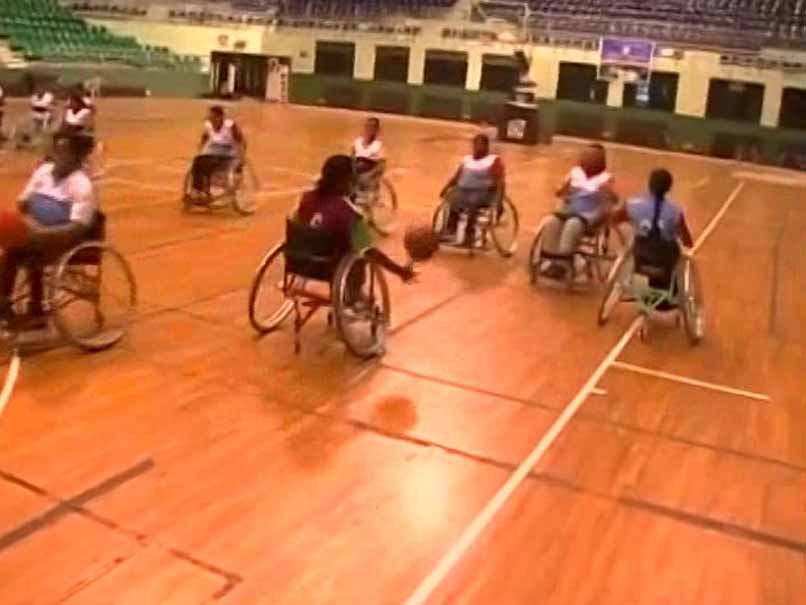 India had won 4 medals at the 2016 Paralympics.
© NDTV
Highlights
4th Bali Cup International Tournament will start in July

The women's team has received support from Australian Consulate

The men's team is yet to receive support
When India won 4 medals at the 2016 Paralympics, the sports world cheered that soon such games will be recognised, encouraged and rewarded. But in a span of one year, there has not been any significant difference. Despite all odds, the women's wheelchair basketball team will soon be representing India on an international stage. The Wheelchair Federation of India is presently training men and women to compete at the 4th Bali Cup International Tournament starting in July but the lack of funds has become a major deterrent. The Australian Consulate has stepped in now to support the girl's team but the Men's team is still seeking help.
'Never has India been represented in team games, so we are trying our level best to take our team to Paralympics level, i.e. the Wheelchair basketball team, but there are so many challenges because it is not individual game. We need equipment like wheelchair which is not available in India we need to import,' Madhavi Latha, who is the President of the Wheelchair Basketball Federation Of India.
Bradley John Ness who had captained the Australian wheelchair basketball team to a silver medal in the London Paralympics has volunteered to train the girls' team. 'They don't have a gym, which is not accessible, don't have enough wheelchair but the fact that yet they are still here and still playing basketball and it shows me how much courage and determination they have to represent India,' says Bradley.
These players from across the country, speak different languages but the sport is what unites them all.
When 26 year - old Mahesh met with a grave accident 3 years back, little did he think he will become a champion. But the wheelchair drove him out to glory and today he is a chirpy talented player that everyone wants to be around. He feels it is such sports will give a person the confidence to believe in themselves. 'Many have mental stress, personal problems .. But I say 'Hey come out! Let's play.' And when they come out and play they will see how it is .. like always saying 'Hey pass hey pass'.. a lot of enjoyment you get playing...and it helps a lot mentally..,'he says.
It is important that these players be able to represent India on international grounds as it will not only mean international exposure and laurels but each of them can train many other talented players back in their hometowns and take it forward to every household.
Topics mentioned in this article