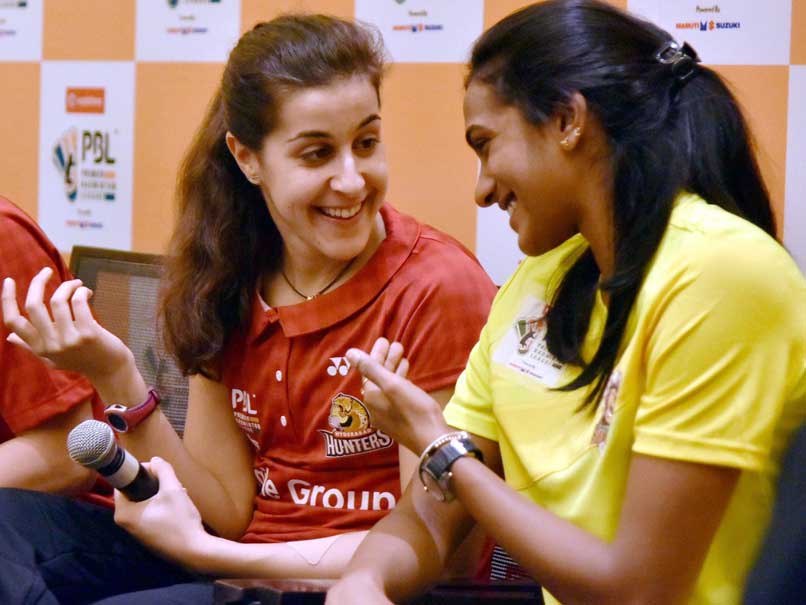 Carolina Marin has already beaten Saina Nehwal and PV Sindhu in PBL 2017.
© PTI
The 2016 Rio de Janeiro Olympics gold medallist and the World No. 2 badminton player Carolina Marin said on Wednesday that Saina Nehwal, PV Sindhu and herself were responsible for ending China's domination in the world of badminton. Since the trio emerged on the scene, competition in the badminton world has increased a great deal. Marin, however, has been the standout player in the last few years and is clearly ahead of the competition at the moment, claiming wins in most of the crucial contests.
"I think we broke the Chinese wall. Playing against Chinese players is always difficult. They are so many in numbers and play high-quality badminton," Marin told NDTV.
Marin also said she expects Saina to reach her optimum level of performance after gaining complete match fitness.
"Yes, I think Saina can play at a high level despite making a return from her injury. I think playing against her is always difficult and she has done well in the PBL," the Spaniard added.
Marin also endorsed the Premier Badminton League and said more such tournaments should be conducted throughout the world.
"I think PBL is a great event and we should have more such tournaments across the globe. It is good for spectators in India and around the world. All the top players are here and it's great for the spectators," she said.
Marin, who represents the Hyderabad Hunters in the PBL, has been in top form and enjoyed tremendous crowd support in India. The 23-year-old has already established her dominance in the tournament by beating both Saina and Sindhu.