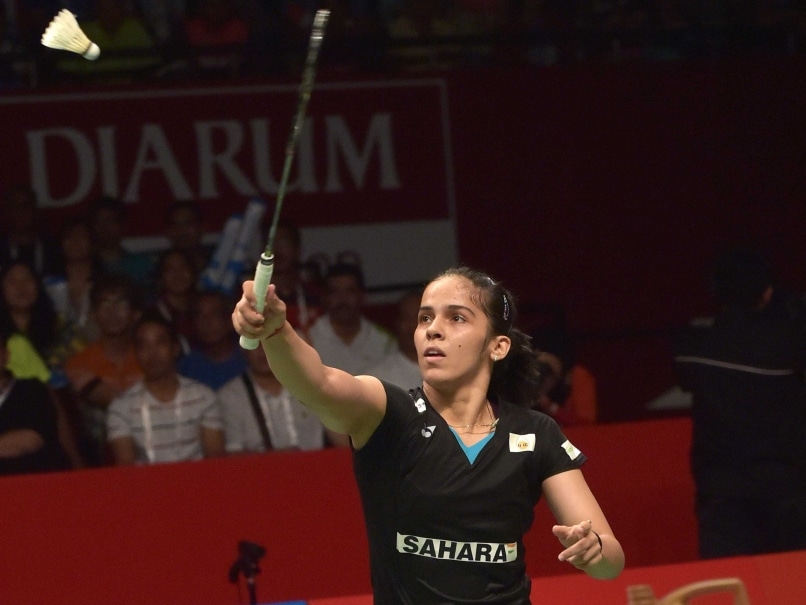 Saina Nehwal returned from the knee injury last month.
© AFP
Saina Nehwal has been a pale shadow of her earlier self since returning from a serious knee injury last month. The injury, which Saina sustained during the Rio Olympics, saw her undergo a surgery after returning from the Games.
The former world no. 1 is currently in action in the Macau Open, and has had to force her way through two gruelling encounters in the opening two rounds.
Saina's coach Vimal Kumar feels she needs some more time to be back to her best. "She is definitely not back to her best and has some way to go before she can aspire to win big tournaments again. She needs some more time, may be in terms of physical and strength aspects in which she needs to improve," Kumar was quoted as saying by PTI.
After the Macau Open, Saina Nehwal will not be in action again until the end of January. That is when Vimal Kumar expects her regain her best form.
"In another 4-6 weeks (she should be back to top level) once she starts high intensity training," he said. "From end-January onwards she will be a strong contender," Kumar added.
"When she comes back (from Macau) we will have to see when she can start high intensity training. I have given all power to the trainer. Their session comes first and on-court badminton comes second. I have told him to ensure that the leg is good. There's enough time. She can do good training and come back," he explained.
Saina, who defeated Dinar Dyah Ayustine in the Macau Open second round on Thursday, will next take on Zhang Yiman in the next round on Friday.