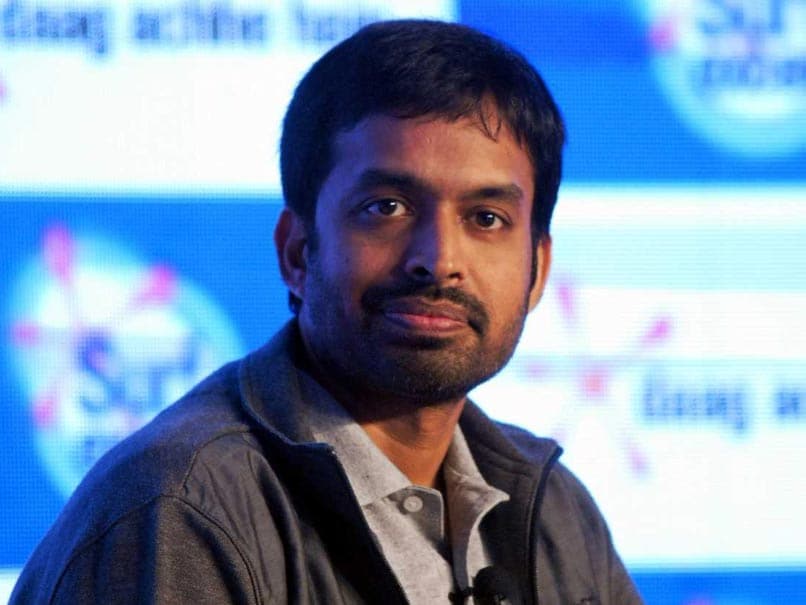 Pullela Gopichand said that there are no alternatives to complex scheduling.
© PTI
National badminton coach Pullela Gopichand on Tuesday noted the complex scheduling faced by Indian shuttlers but conceded that there was no alternative in sight to deal with the pressure. The debate around schedule of the matches arose after legendary Prakash Padukone observed that the Indian players were "definitely playing more tournaments than required". In reply, Gopichand said there was a need to space the tournaments well and also went on to list the complexities involved.
"Scheduling affects the entire world, not just India. But the fact that we have the Commonwealth and Asian Games, which are important, makes it a lot more complex for India," Gopichand told reporters.
"European countries are not playing in the CWG or the Asian Games. But there is no alternative (for us), we have to adjust. You keep training during travelling," he said.
When asked if the India should consider resting the top players for a rest and sending the second-string team for Commonwealth Games (CWG), Gopichand said that CWG is an important event and India can't do without CWG medals.
"I think CWG is an important event and we should send our top players. We can't do without CWG medals. By the next season, we will have a plan.
"I will sit with the players and the officials and we will decide a plan. So basically players will get enough time to rest, the maximum permissible," he said.
Gopichand also played down the concerns regarding Olympic silver medallist PV Sindhu's runners-up finishes this year, the latest of which was in the Dubai Super Series Finals last week.
"She is young, she has got some great wins and she will get more in the future. I am not really worried, I am happy with her performance.
"She is a brilliant player. She is only 22, I am very confident about her. As a player, you need to keep growing and as a coach you need to stay positive. She has worked very hard," he said.