Story Progress
Back to home
Russia to Feel New Heat From McLaren Doping Inquiry
International Olympic Committee president Thomas Bach acknowledged that Richard McLaren's new work would pose an "immediate challenge" to global sports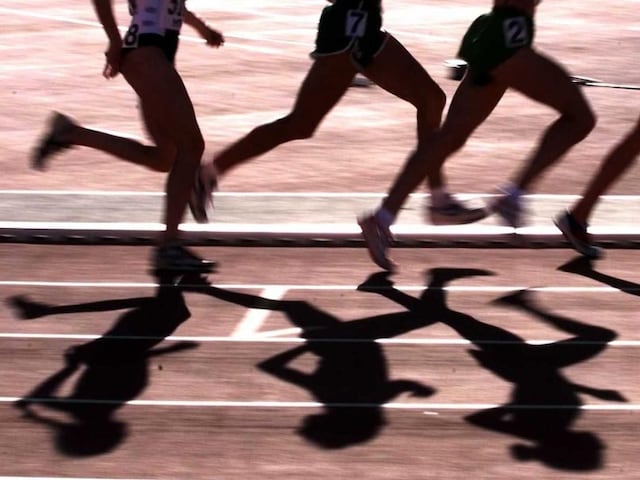 IAAF imposed its initial ban on Russia in November 2015.
© AFP
Highlights
Russia has been alleged to conduct state-sponsored doping

The country's athletes have been banned from international competitions

New report on Russian doping will be out soon
London:
International doping sleuth Richard McLaren is to release a new report Friday on performance-enhancing drugs in Russian sport that will pile more pressure on Russia and the Olympic movement.
While the contents of the investigation have been kept under wraps, International Olympic Committee president Thomas Bach acknowledged Thursday that McLaren's new work would pose an "immediate challenge" to global sports.
Russia has consistently rejected McLaren's earlier accusations of "state-sponsored" doping.
But the IOC has already acted to extend provisional sanctions against Russia and the World Anti-Doping Agency has warned that it is a long way off rejoining the body.
McLaren's first report, released in July, led to more than 110 Russian athletes being banned from the Rio Olympics but also caused a major rift between the IOC and WADA.
The international agency had wanted all Russian competitors excluded from the Games.
The first report said there was a "state-dictated failsafe system" of doping cheating by Russia at the Sochi Winter Olympics which it hosted in 2014.
McLaren was given more time to finish his investigation into the exchange of tainted samples for clean ones and more general aspects of doping in Russian sport.
On top of the accusations of the use of intelligence officers to swap doping samples in Sochi, Russia is already battling to get back into the International Association of Athletics Federations (IAAF) because of an earlier inquiry.
Russia has said the earlier McLaren report lacked detail and needed more investigation.
Doping 'war'
New Sports Minister Pavel Kolobkov, a former Olympic champion fencer, said Thursday that the country had "declared war" against doping. There are many doubters over Russian efforts however.
The IAAF and WADA are keeping to their suspension of Russia, meaning the country may not be able to compete at the world athletics championships in August.
Some key figures believe Russia is in denial. "There are ongoing statements that there is no state involvement, there are threats to put anybody who reports otherwise in jail," WADA founder Dick Pound told AFP last week.
"It's not a good sign."
The IOC barred former sports minister Vitaly Mutko from the Rio Olympics. He has since been promoted to deputy prime minister.
WADA president Craig Reedie said last month that Russia was a long way off returning to the global body.
Anti-doping officials have complained about a lack of access to closed cities where athletes are training and also to a Moscow laboratory where samples sought by international sporting federations are kept.
Athletes from Russia and other East European states have dominated the list of cheats caught in new tests on 1,243 samples taken at the 2008 Beijing and 2012 London Olympics.
Tennis star Maria Sharapova has been among a host of Russians ordered banned because of doping failures over the past 18 months.
IOC medical director Richard Budgett said Wednesday that there is more bad news to come from the London tests which are not yet finished.
"There will be many more to come in the coming weeks and months," Budgett warned without saying which countries were involved.
US Anti-Doping Agency (USADA) chief Travis Tygart told AFP this week that the international doping campaign faces a "defining moment" in handling Russia.
"Clean athletes are watching. They are very frustrated and even angry at what has occurred in a powerful country that has had tremendous success in international competitions, that could be running a doping program at the extent as it did," he said.
IOC president Bach acknowledged the high stakes. "For the IOC, the challenges are obvious. We we will have an immediate challenge tomorrow with the final McLaren report," he said.
Topics mentioned in this article