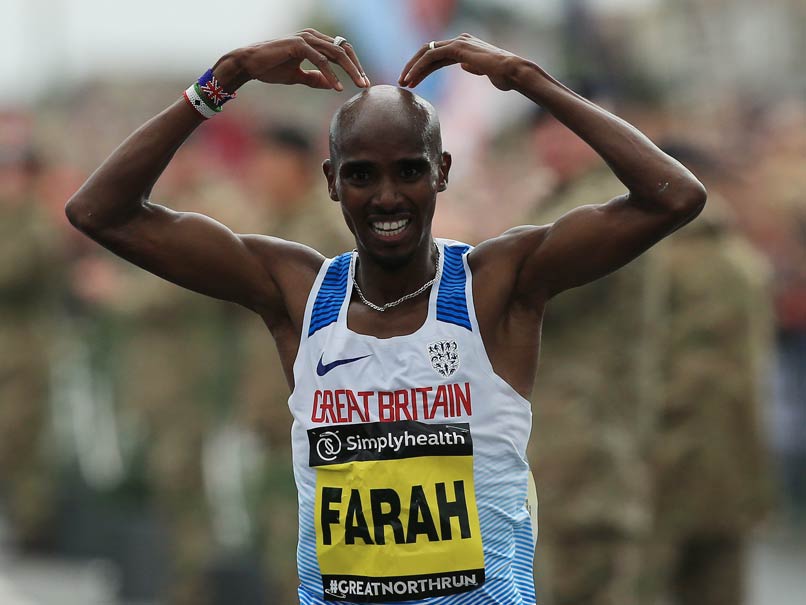 Britain's Mo Farah is the first athlete to win the Great North Run four times in a row.
© AFP
Farah, who last month finished his glittering track career with a thrilling 5,000m victory at the Diamond League final in Zurich, produced his trademark 'Mobot' celebration in Newcastle as he crossed the line.
Robertson was six seconds back in second place, with Ethiopia's Feyisa Lilesa coming third.
Farah told the BBC after his season-concluding race: "That was really, really tough. I'm sore everywhere - I've never been this sore!
"With four miles to go I was just hanging on, gritting my teeth.
"As we got closer, I managed to believe in myself and dig, and I was thinking 'if I can just sit on him (Robertson), at the end I can sprint'.
"I'm so pleased with how the season has gone. I'll go on a little holiday with the missus and then come back fresh.
"I'm looking forward to sticky toffee pudding and apple pie!"