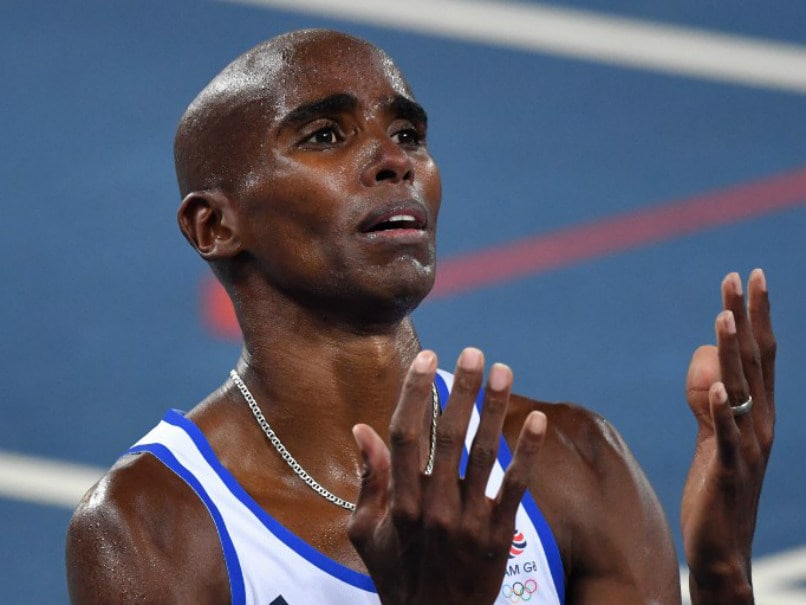 Mo Farah has been linked to several doping reports but has always maintained innocence.
© AFP
Mo Farah has come under immense scrutiny following fresh doping allegations against his coach Alberto Salazar in recent weeks. The British four-time Olympic has now come out and said that he is happy to be drug-tested "any time, anywhere" and for any of his historical samples to be reanalysed. A leaked United States Anti-Doping Agency (USADA) report suggested that his coach had "almost certainly" broken anti-doping rules. Farah has staunchly denied any malpractice and always maintained he has nothing to hide.
In quotes reported by many British newspapers on Sunday, Farah said that he was not aware of any request made by any anti-doping authority but was more than happy to comply with their wishes.
"I'm not aware of any request," he said.
"But as I've said many times, I'm happy to be tested any time, anywhere and have any of my samples tested or retested now or at any time in the future, by any official body."
USADA last weekend confirmed it had compiled a dossier on controversial coach Alberto Salazar following a report accusing the athletics guru of dangerously using drugs to boost the performance of his athletes.
Farah has remained fiercely loyal to his coach, who has denied all accusations of wrongdoing.
In 2015 Salazar was the subject of a BBC report alleging he administered testosterone to American distance runner Galen Rupp in 2002 when Rupp -- a training partner of Farah -- was only 16, and encouraged misuse of prescription drugs.
(With AFP Inputs)