Story Progress
Back to home
Wrestler Sushil Kumar's Supporters Clash With Rival's Fans After Bout
Sushil Kumar had beaten Praveen Rana in the 2018 Commonwealth Games qualifying event.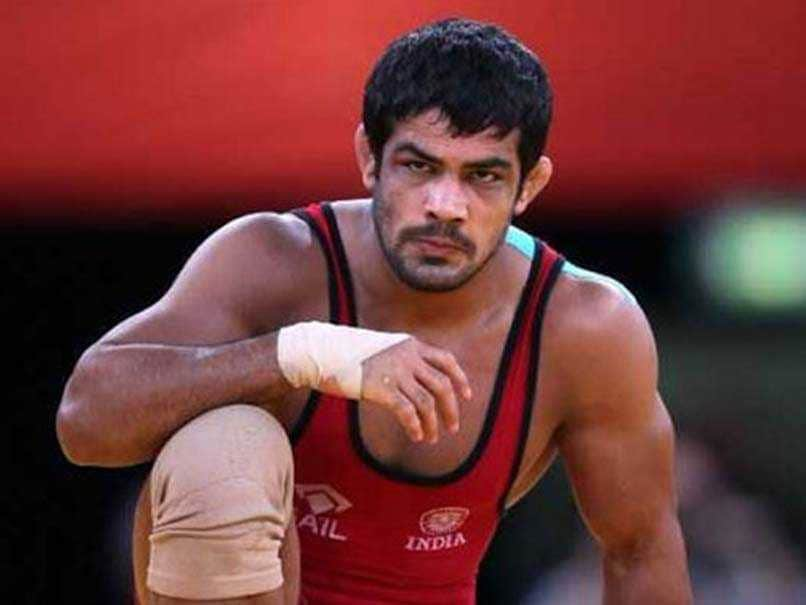 Sushil, on the other hand, claimed that he had been bitten by Rana during the bout.
© AFP
India's most decorated wrestler Sushil Kumar made headlines for wrong reason. The wrestling trials for next year's Commonwealth Games turned into an unprecedented brawl after the double Olympic-medallist Sushil defeated Parveen Rana in one of the bouts, triggering a clash between their respective supporters. Things took an ugly turn when Rana, after losing to Sushil in the semi-final clash, claimed that Sushil's supporters beat him and his elder brother "for daring to take the ring" against him.
Rana also alleged that Sushil' supporters had made some death threats and dared him to participate in the upcoming Pro Wrestling League.
Sushil, on the other hand, claimed that he had been bitten by Rana during the bout.
"...he bit me but no problem, it might be his tactics to stop me from performing well. All this is a part of sports," a panting Sushil told reporters after the bout.
"Whatever happened here was wrong. I condemn it," Sushil said about the brawl. "There was mutual respect after the fight ended."
Incidentally, the 34-year-old Sushil had also beaten Rana in the Commonwealth Championships final.
Sushil Kumar on Saturday qualified for the 2018 Commonwealth Games after beating Jitender Kumar in the 74kg weight category during the qualification trials. The Indian wrestler had previously won two gold medals in Commonwealth Games - in 2010 in New Delhi and 2014 in Glasgow.
Apart from Sushil (74kg), other freestyle grapplers who have booked their places in the Commonwealth Games are Rahul Aware (57kg), Bajrang (65kg), Somveer (86kg), Mausam Khatri (97kg) and Sumit (125kg).
The six freestyle wrestlers also qualified for next year's Senior Asian Wrestling Championship to be held in Bishkek, Kyrgyzstan.
Besides, 10 Greco-Roman wrestlers also qualified for the Asian Wrestling Championships. They are Rajender (55kg), Gyanender (60kg), Vikram Kurade (63kg), Manish (67kg), Kuldeep Malik (72kg), Gurpreet Singh (77kg), Harpreet Singh (82kg), Sunil (87kg), Hardeep (97kg) and Naveen (130kg).
Promoted
(With PTI inputs)
Topics mentioned in this article