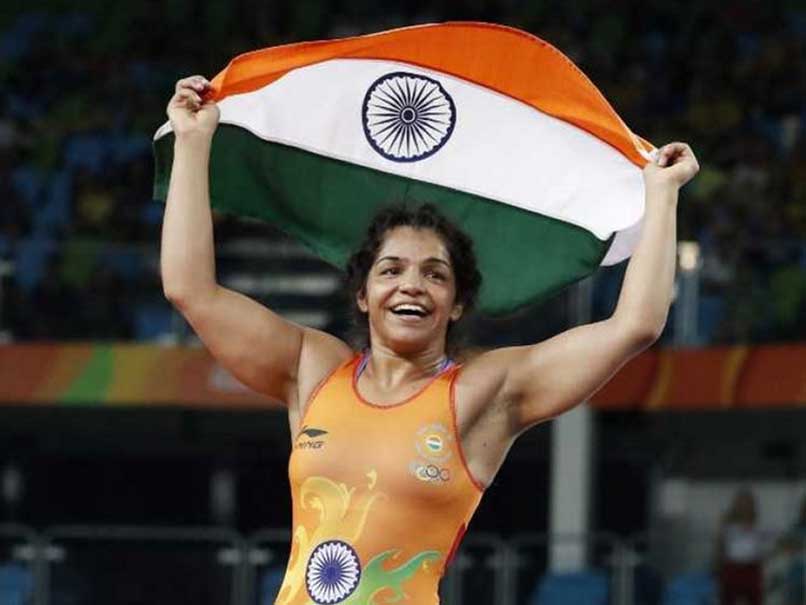 Sakshi Malik had won a bronze in the Rio Olympics last year.
© AFP
Sakshi Malik's bronze medal at the Rio Games catapulted her to super stardom. Not only did she become the first Indian woman wrestler to win an Olympic medal, but she's eager to add to the tally in the next Games. "I want to become the first woman wrestler to win Olympic medal twice," Sakshi said during a promotional event on the International World Wrestling Day. "For me, wrestling is like a 'puja' (offering prayers). I am what I am today because of the sport, which has taught me that there are no shortcuts to success," she added.
The 24-year-old, who got married last month, is gearing up for the World Championship, to be held in Paris in August. "It (training) is ongoing. I will try to improve further because you never stop learning."
She also mentioned that nothing had changed when it came to wrestling, after the nuptials. "It depends on your mindset. There are many foreign wrestlers who are married, have children and are still winning medals," she said.
Despite Haryana's skewed sex ratio, Sakshi feels that "the mindset towards girl child has changed to a great extent".
"Things have changed for the better from the days I took up wrestling. Now girls are being encouraged by their parents. Many parents ask me that they want their girls to take up wrestling. So, there is a vast change. However, in some cases, many girls also approach me asking me to talk to their parents. I tell their parents that a girl can equally achieve what a boy can in any sport. I proved it and many girls have done so," she said.
(With PTI inputs)