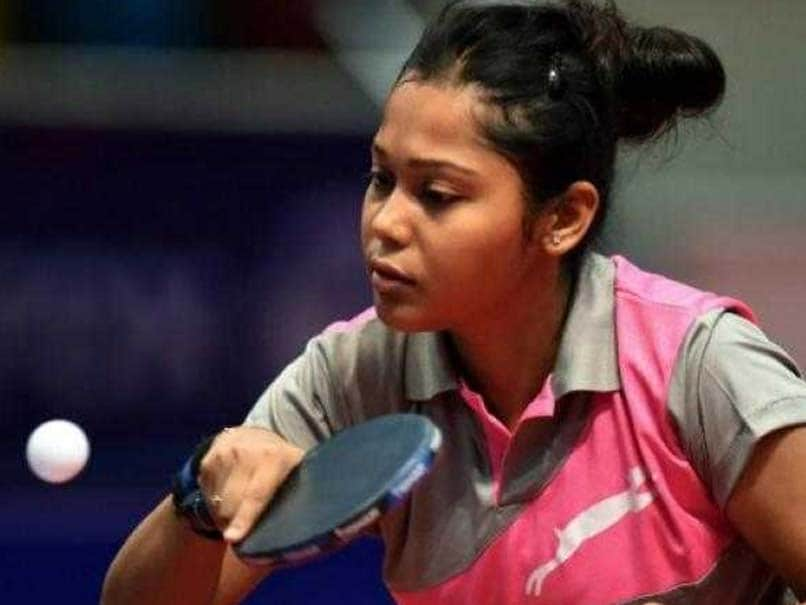 India's table tennis ace Mouma Das, who returned home on Tuesday after a spectacular double medal conquest at the Gold Coast Commonwealth Games, spent some anxious hours when the Delhi Customs held her check-in baggage after detecting a power bank, which the player said she did not carry. Then, Mouma, on her arrival at the NSCBI Airport here, found her baggage had not arrived and took to Twitter to complain to the air carrier Jet Airways. The air carrier replied that she had put her power bank in the check-in baggage, which was "strictly prohibited".
"Mouma, your baggage has been held by customs due to carriage of power bank in the check-in baggage which is strictly prohibited," said the carrier, asking her to share documents so that the process of releasing the luggage could be expedited.
Mouma, however, replied that she had not carried any such gadget.
The paddler, who was part of the gold medal winning India women's team and also partnered Manika Batra to the doubles silver at Gold Coast, then tagged Sports Minister Rajyavardhan Rathore in one of her tweets. A little later she also sought help from External Affairs minister Sushma Swaraj and the Prime Minister's Office, by tagging them in a tweet.
Acting promptly, Rathore directed the Sports Authority of India in another tweet to take up the issue with the Finance Minister immediately.
But the issue was resolved late on Tuesday night after Mouma spoke to her teammates and learnt that a souvenir bag presented by the games organisers did carry a power bank. She admitted her mistake to the Delhi Customs authorities.
"The issue has now been resolved. It was my fault. I never carry a power bank with me.
"When I tweeted earlier I did not know that a souvenir bag given to us carried a power bank. I have confirmed it from Manika and others. I have written to the authorities about the presence of the power bank. The baggage will now be sent to me on Wednesday morning. I am told they are taking very good care of it," Mouma told IANS.