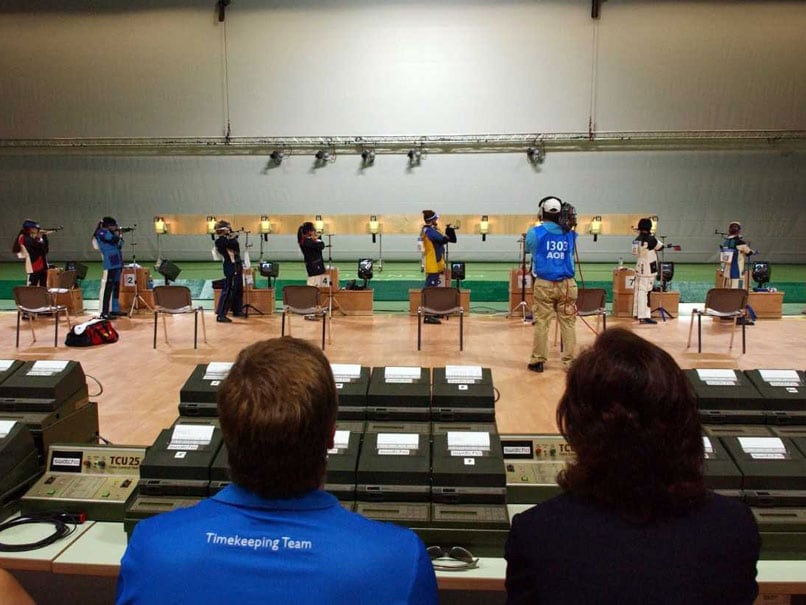 Shooters have won big for India in every CWG since 1978.
© AFP
The Indian Olympic Association has shown intent in getting shooting back to Commonwealth Games. At the unveiling of its sponsors on Monday, the IOA said that it is campaigning for shooting's reinstatement and they are hopeful. Even Sports Minister Rajyavardhan Singh Rathore, a former Commonwealth and Olympic medallist says, " The persuasion is still not over. The matter is still under discussion. The Commonwealth Games in Gold Coast are approaching now and there will be many other intercontinental events for the shooters to showcase their skill."
For now, a 27 member Indian shooting contingent will travel to Gold Coast under a cloud of uncertainty. For many of the seniors in the team, this could very well be the last chance to win a medal. Pistol shooter Annuraj Singh, who won a Gold with Heena Sidhu in Women's Pairs 10-metre air pistol event in Delhi 2010 Games says, " It really hurts and makes me feel sad that this may be the last CWG for us. Though that is also an impetus for me to give my best."
Pistol marksman Jitu Rai who had struck form in the Glasgow games in 2014 and won gold is disappointed at how several shooting events have been dropped from the multi-disciplinary games lately, " Many shooting events have been removed, particularly the 50m events in pistol and rifle. That is not good news. I have also heard that shooting on the whole won't feature in the 2022 games, however, there may still be some hope."
For Gagan Narang, the winner of 10 medals in CWG and a World record in Delhi, the news came as a shock. He tweeted, " Sad to see no shooting in Birmingham. Let's focus on winning medals in 2024 Olympics."
Shooters have won big for India in every CWG since 1978, they have won 114 of 438 CWG medals for India or 26% of India's total medal tally.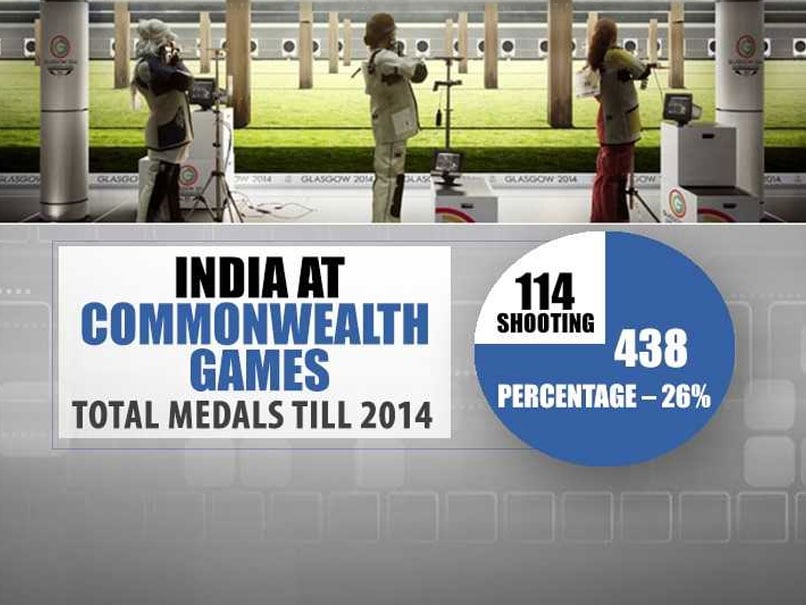 Shooting's absence could hurt India's position in the Commonwealth Games medal tally in long run. India ended 2nd in Delhi and 5th in Glasgow. And it is not just the fans, the sponsors too, are keeping an eye out for it. "I do not think it has upset or changed our plans for now. But for Indian sports as a whole, an important sport like shooting should not be out of CWG. We should make all the effort to get it reinstated," says Rasesh Shah, the Chairman of Edelweiss, who announced their association with the Indian Olympic Association on Monday
Shooting was made an optional sport in the Commonwealth games after the Federation voted for it in 2016. The Organising Committee (OC) of the Birmingham Games has chosen table tennis, judo, gymnastics, wrestling, cycling, diving and 3X3 basketball as the seven optional sports and dropped it, thereby putting India at a disadvantage.
Topics mentioned in this article
Shooting