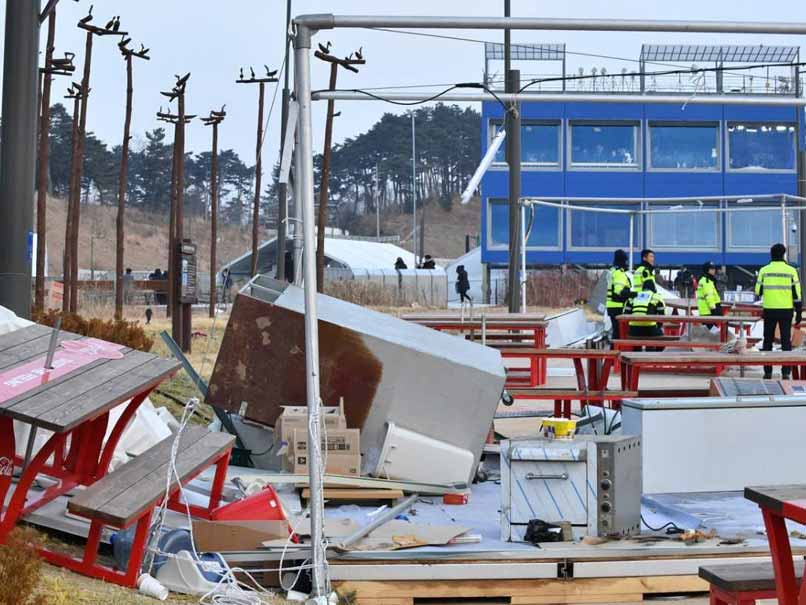 Signs, tents and equipment were blown away by strong winds at the Olympic Park.
© AFP
Sixteen people were hurt when high winds caused chaos at Gangneung Olympic Park, a major venue of the Pyeongchang Winter Games, organisers said on Thursday. Thirteen staff and three spectators were slightly injured as signs, tents and equipment were blown around at the Park on Wednesday. The plaza, which houses four ice sports arenas, was closed to visitors on Wednesday and the public were urged to stay indoors. The wind dropped on Thursday. "We had some facilities and props flying around," said Sung Baik-you, spokesman for the Games organising committee, adding that 60 tents were damaged and 120 fences collapsed.
"There were a lot of signages that were blowing away and shaking and we had to reinforce them."
The 16 people who were hurt were treated for light scratches and sent home, he said.
High winds have badly disrupted the Games schedule, forcing the postponement of two skiing races and a biathlon event. But competition was going ahead on schedule on Thursday.