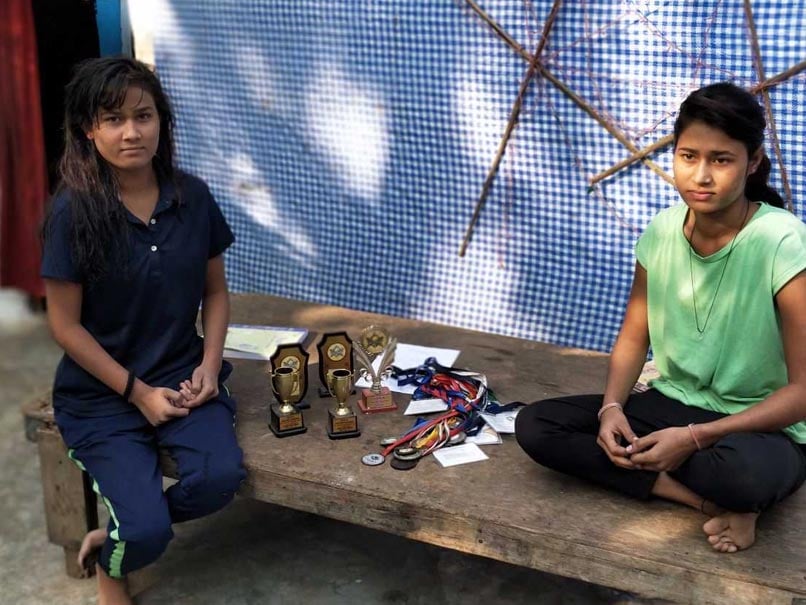 From Madhya Pradesh 19 players will be representing India.
© Anurag Dwary (NDTV)
A total of 180 players from India, including 19 players from Madhya Pradesh, will fly to Australia to participate in the Pacific School Games Championships, which will be held from December 3 to December 9. Heading the group will be Madhya Pradesh school education Minister Vijay Shah. However, the opposition has alleged that originally 29 players from Madhya Pradesh were selected and the list was trimmed to accommodate officials and Mantriji. From Madhya Pradesh 29 players were selected for Basketball, Football, Hockey, Netball, Softball, Swimming diving, and track and field events. On October 31 the directorate instructed the selected students to submit their documents including their passports within three days.
However, for the students of MLB school and residents of Jhuggi in Padmnabh nagar, including Gautela sisters from Bhopal Asha and Anjali, their joy was short-lived as they did not have their passports ready.
Asha said, "We really worked hard, we are preparing from the past 3 years they gave us just three days for submitting our documents."
"We have submitted all our documents and will get our passport in a day or two. We really want to participate and win medals for our country," remarked Anjali.
Chief spokesperson for MP Congress KK Mishra said, "This is really unfortunate. The chief minister calls himself "Mama" but deserving poor players were dropped from the list as they do not have passport. Passport office is just few kilometers away from his residence it can be made in one hour ... but it was not made so as to accommodate the Minister and Babus.
State minister for School education, Deepak Joshi, said he believes that, primarily, ministers should not go.
He further added, "The children were small, the department had to take the responsibility, from next time on wards we will assign a nodal officer for all the formalities and he would be responsible."
The Madhya Pradesh School education department is spending Rs 2.5 lakh on each member from the state but none of the officials are coaches. Except for Rajesh Yadav, who is a sports officer from Raisen, no official is accompanying the team and is in any way associated with any sporting discipline.