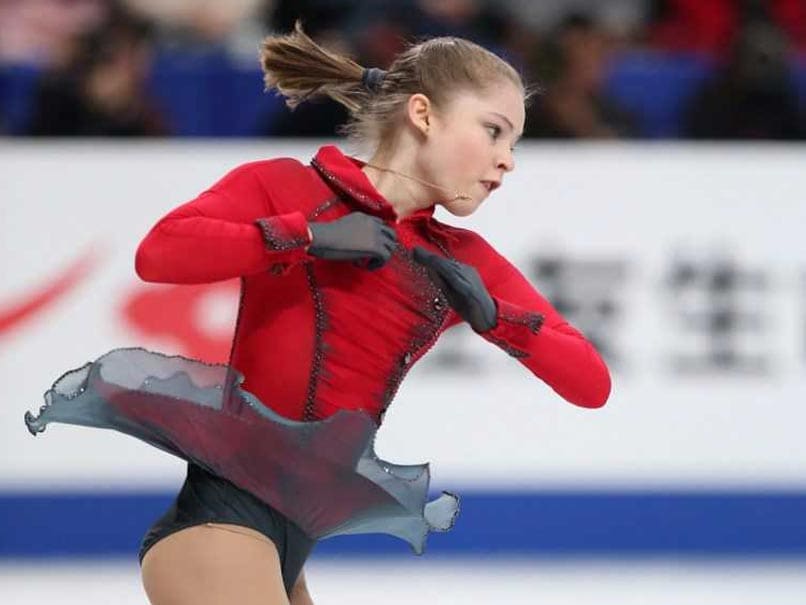 Lipnitskaya won Olympic gold on home ice at the 2014 Sochi Games
© AFP
Olympic figure skating team gold medallist Yulia Lipnitskaya has decided to retire after undergoing treatment for anorexia and will not defend her title at next year's Pyeongchang Games, her mother told TASS state news agency on Monday. "Yulia informed the (figure skating) Federation of her decision to retire in April right after her return from Europe, where she underwent a course of treatment for anorexia," the agency quoted the 19-year-old skater's mother Daniela Lipnitskaya as saying.
The country's figure skating federation chief Alexander Gorshkov, however, said that he had not received any information on Lipnitskaya's retirement and that she was still in the reserves for the national team.
"I cannot work with rumours," he told TASS. "My position obliges me to proceed on the basis of facts. We need to wait for a statement from Yulia -- so far this is just talk."
Lipnitskaya won Olympic gold on home ice at the 2014 Sochi Games in the team event and claimed world silver in the singles in the same year.
Last week Yevgeny Plushenko, the coach of Adelina Sotnikova, who won individual gold in Sochi, said the 21-year-old has also decided to not defend her title in Pyeongchang because of injury.
"Adelina will not compete in the upcoming season because of an ankle injury," the R-Sport agency quoted Plushenko as saying.
"We were hoping she would overcome this injury quickly, but everything went the wrong way. The injury still bothers her and it would be completely wrong to turn up for competitions in such a situation."
(This story has not been edited by NDTV staff and is auto-generated from a syndicated feed.)