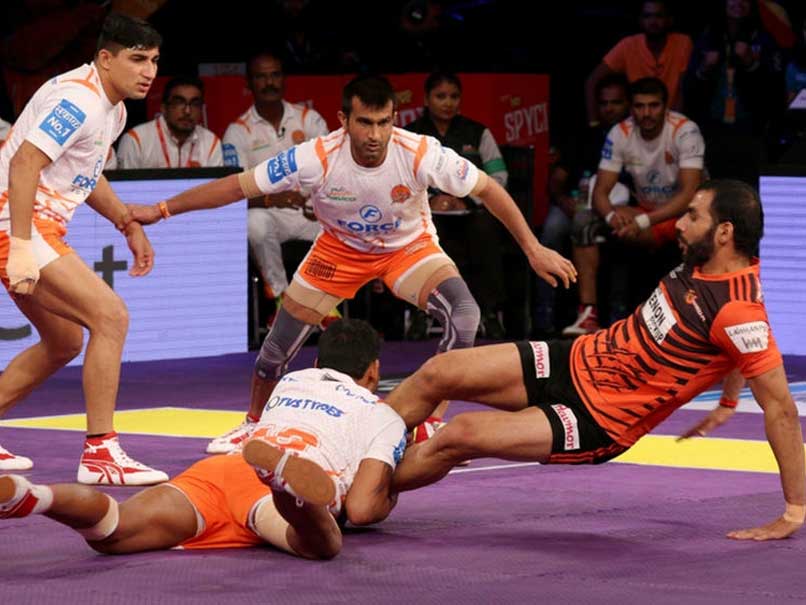 Anup Kumar (right) is India's captain in the Kabaddi World Cup, starting on November 3.
© NDTV
Ludhiana:
Pakistan will not be invited to participate in the Kabaddi World Cup starting from November 3 in Punjab.
Concerns around the security of the team compelled the organisers to drop the six-time runner up Pakistan.
Organising committee's president and Punjab cabinet minister Sikander Singh Maluka said, "The situation in the state following the surgical strike by Indian Army at the LoC does not augur well to invite Pakistan for the World Cup scheduled to be held between November 3 and 17."
BAI Boycotts Participation at Pakistan International Series
The Badminton Association of India (BAI) has decided to boycott the Pakistan International Series scheduled to be held in Islamabad later this month as an act of "solidarity" with the government's diplomatic offensive against Pakistan.
BAI President Dr Akhilesh Das Gupta said in a release that no Indian player is going to take part at the BWF International series which is slated from October 18th to 21st.
"The announcement comes as an act of solidarity with the decisions of the government of India in wake of the ongoing tensions between the two countries," Dr Das Gupta said.
"On behalf of the council members of BAI and the entire badminton fraternity, we express strong concerns and support towards the sentiments of our fellow citizens of India."
After the Uri terror attack, where 19 Indian soldiers were martyred, relations between India and Pakistan soured and BCCI president Anurag Thakur has also said that ICC should not club India in the same group as Pakistan for ICC events.
(This story has not been edited by NDTV staff and is auto-generated from a syndicated feed.)
Topics mentioned in this article
Kabaddi , 1900-01-01 ,
Badminton , 1900-01-01 ,