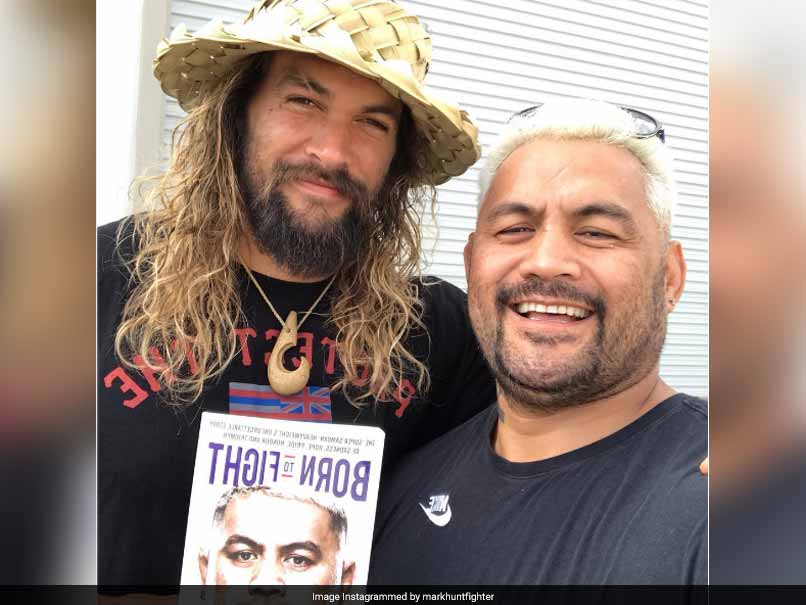 The GoT actor performed the traditional Maori war dance for his friend Hunt.
© Mark Hunt/Instagram
The actor, famous for playing the role of Khal Drogo in the Game of Thrones, performed the traditional Maori war dance for his friend. Jason Momoa, popularly known as Khal Drogo among his fans for his epic performance in the television series 'Game of Thrones', wished luck to his pal and Ultimate Fighting Championship (UFC) star fighter Mark Hunt by performing the Haka. Hunt is a UFC legend in New Zealand and Australia, and is currently training for his next fight. Momoa took his shirt off and performed the Haka for his friend hunt, who is training for his next fight against American Derrick Lewis, scheduled on June 10.
A group of trainers, including Momoa, performed the traditional Maori war dance in front of Hunt to wish him luck for his upcoming fight.
 
Elated after being wished by his friend, Hunt took to Instagram to share the video.
"Blown away is a understatement I'm extremely humbled to be a part of the heartbreak family and thank you all so much for the prayer and haka today I'm speechless.  I will always go out into battle and give it my all and I appreciate the love I have felt from you guys here today. Fighting is a part of our culture and has always been a part of my life and I'm so blessed to share a part of my journey with you guys @heartbreakconditioning @colehbc @junior.tafa @fabio_galeb @justin_tafa @esera_teo @prideofgypsies @realdealmada @j_k_porter @ryancarr_ketu @jojo_ancajas @bambamthetakeover so many more to name but I've had a lot of kicks to the lips sorry bout it," Hunt wrote on his Instagram profile.
The Haka is a ceremonial war dance of the Maoris and has been made famous by the New Zealand All Blacks Rugby team.