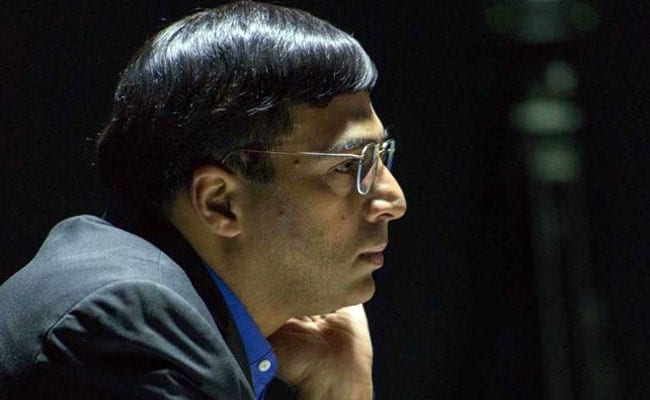 Viswanathan Anand lost his game against World No.2 Fabiano Caruana.
© AFP
The fifth seeded Indian women's team won the fourth round 3-1 against Poland in the 43rd World Chess Olympiad in Batumi, Georgia. On the other hand in the Open section, India went down to the United States 2.5-1.5 with former World Champion Viswanathan Anand losing his game against World No.2 Fabiano Caruana. While India's Harika Dronavalli and Tania Sachdev humbled their opponents, Koneru Humpy and Eesha Karavade drew their games. The victory is a morale booster for the Indian women's chess team after the 2-2 draw against Serbia in the third round.
In the Open section, top seed USA did not face any problems against India.
Indian ace Anand playing with black pieces resigned after Caruana's 26th move.
The tide turned in favour of Caruana after Anand's 20th move. The end came quickly after that
The games between P. Harikrishna and Wesley So, Vidit Santhosh Gujrathi and Hikaru Nakamura and K. Sasikiran and Samuel Shankland ended in a draw.
The game between Sasikiran and Shankland ended in a quick 21 move draw.
Earlier in the day Indian team captain and coach R.B.Ramesh told IANS: "The pairing was not a surprise as we have to play all the strong teams and everyone knows it."