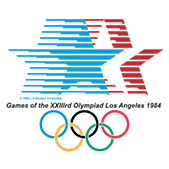 About LOS ANGELES 1984 Summer Olympics
The Soviet Union, as expected, organised a boycott which deprived Los Angeles of countries who had accounted for two-thirds of all medals four years earlier.
Peter Ueberroth, the president of the organising committee, helped the Olympics make money for the first time since they were last held in California.
Carl Lewis, denied a place in Moscow by President Carter, won four gold medals in athletics while Daley Thompson, whose zany sense of humour offended some, retained his decathlon title.
Seb Coe became the first man to retain his 1500m title while Valerie Brisco-Hooks took advantage of East German Marita Koch's absence to become the first person to win both the 200m and 400m.
Joan Benoit of the United States, who had overcome seemingly insurmountable health problems, won the inaugural women's marathon which came too late for Norway's Grete Waitz.
The race was memorable for Gabriele Andersen-Scheiss' six-minute stagger around the final lap. The 39-year-old Idaho ski instructor, who had taken advantage of her dual nationality to run for Switzerland, brought back memories of Dorando Pietri who had been half-carried to the finish by officials in London in 1908.
Xu Haifeng celebrated China's debut by beating 50-year-old Ragnar Skanaker of Sweden, a gold medallist 12 years earlier, by one point for the free pistol shooting title.
In all, China won 15 gold, eight silver and nine bronze medals
Finland's Pertti Karpinnen equalled Vyacheslav Ivanov's record three sculling gold medals.