Australian players sweat it out in India
The Australian team is not what it was earlier. <br><br>The focus though - even without the greats - remains on regaining winning form.<br><br>The team was in Mumbai ahead of the first T20 in Rajkot and trained long and hard to fine-tune their skills. (PTI images)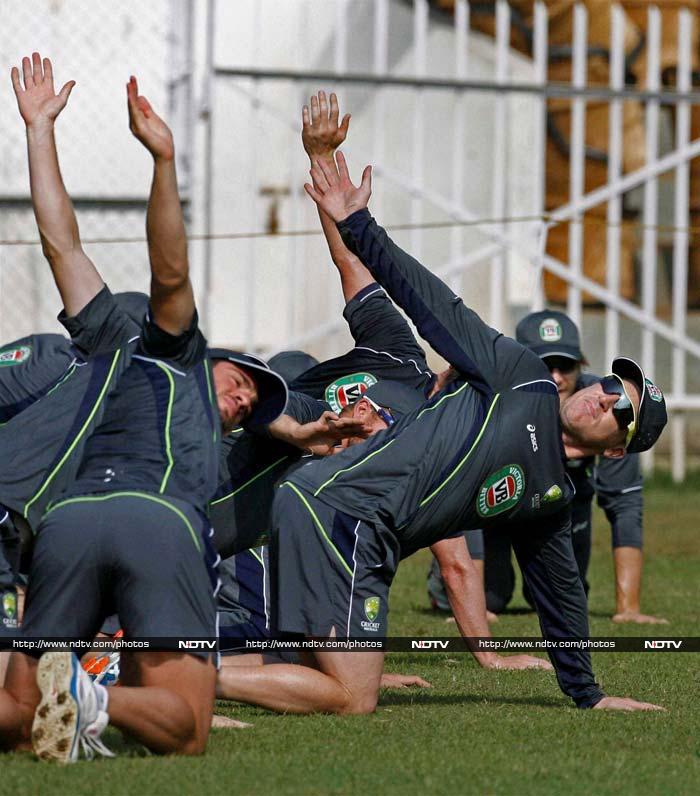 The Australian team is not what it was earlier. <br><br>The focus though - even without the greats - remains on regaining winning form.<br><br>The team was in Mumbai ahead of the first T20 in Rajkot and trained long and hard to fine-tune their skills. (PTI images)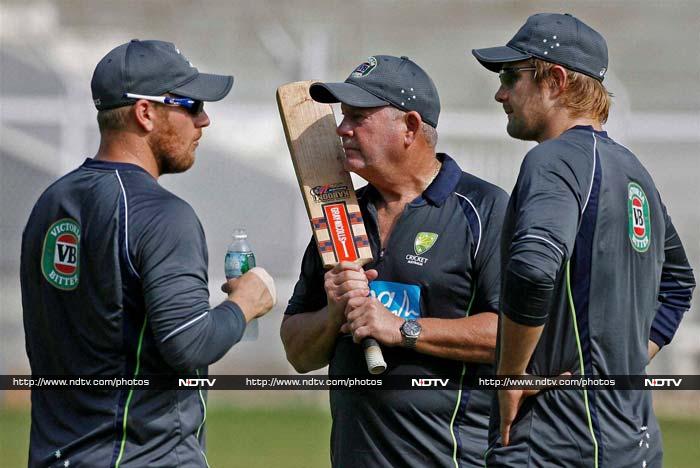 For new coach Steve Rixon and veteran Shane Watson, the days ahead will pose serious questions on their ability to play versatile cricket and humble a strong Indian side at home.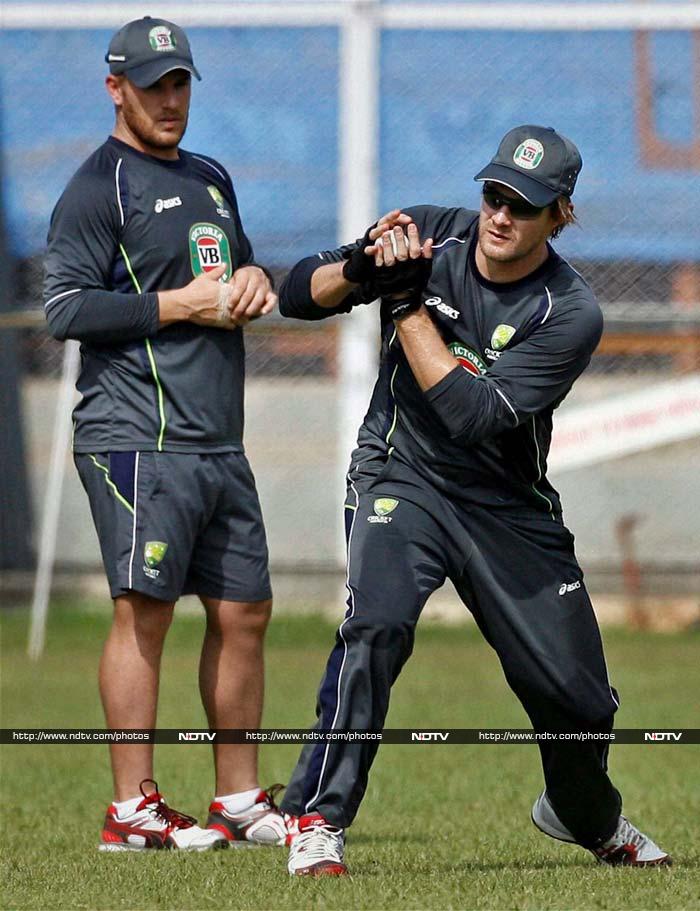 Watson and Finch (left) in particular have in-depth knowledge about Indian conditions, having played IPL and CLT20 here. <br><br> The question of adapting therefore becomes quite redundant in the current scheme of things.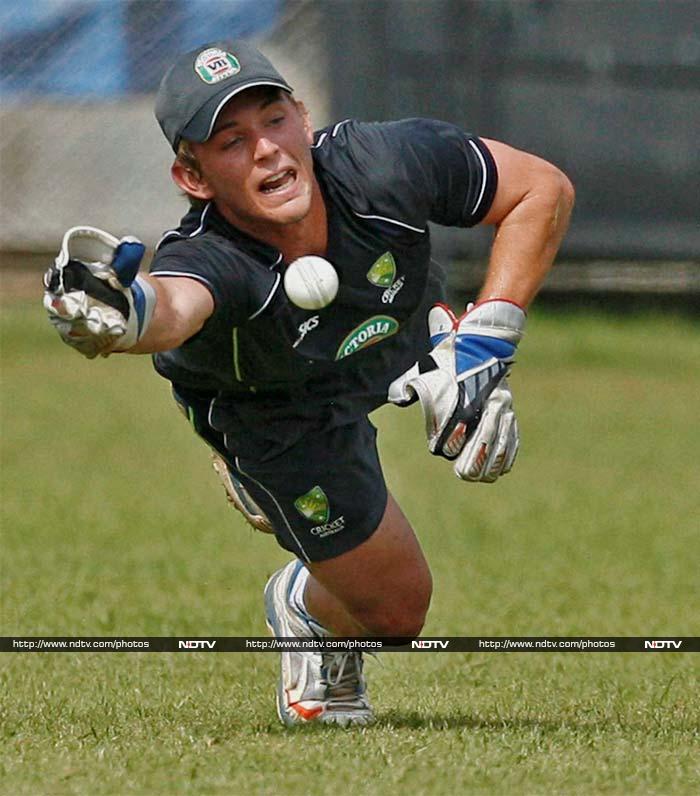 The Australians however will also need several players to stand out and deliver in the ODI series.<br><br>While the focus is on the 2015 World Cup, preparations will have to begin by challenging the might of the defending champions.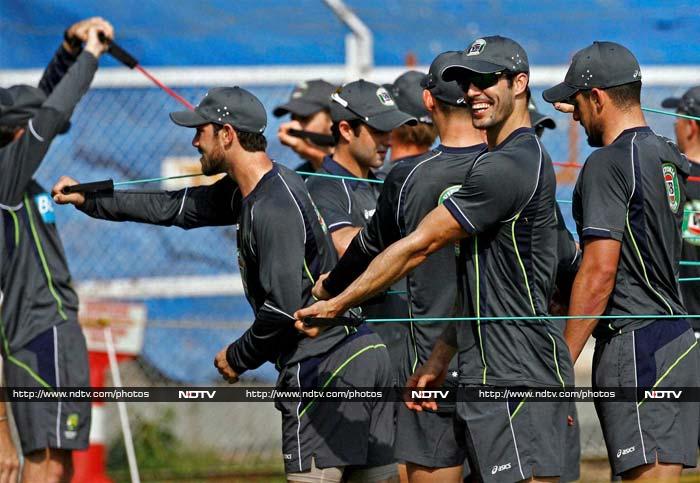 Of course, the light moments will also help and keeping jarred memories from the Ashes series in England will be the best best for the men in yellow.