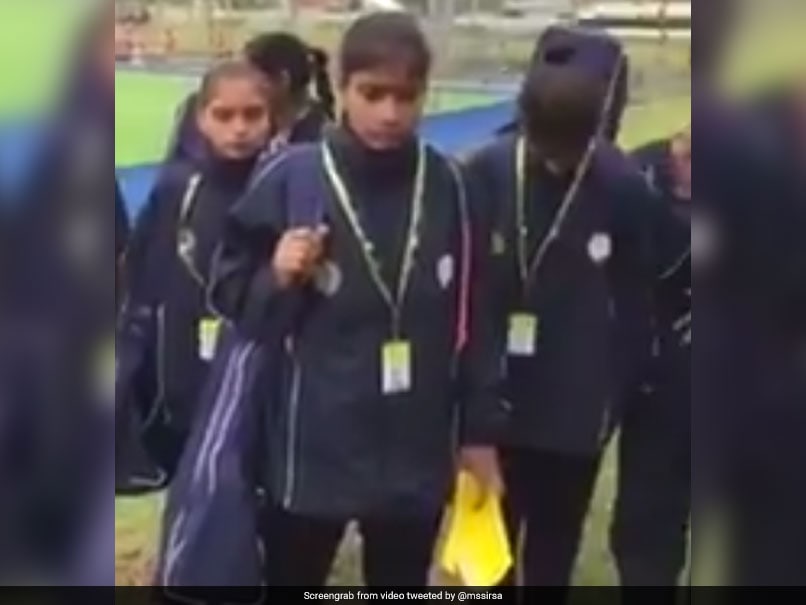 India Hockey girls team have alleged mistreatment by the Indian government.
© Twitter
A team of Indian girls, who had gone to Australia to participate in the Pacific School Games, have alleged that they were left high and dry by the authorities during their trip. In a video that surfaced online on different social media platforms shows the team, which went to Adelaide alleging that they weren't provided with any kind of transportation facility to reach their venue on time and had to book cabs on their own. The girls also alleged that they were also not made aware of the schedule of their matches due to which they missed a game. However, the Sports Authority of India (SAI) in response to the video has said that the government has not sanctioned the travel of the team that featured in the video.
SAI tweeted, "No Govt. Of #India sanction/approval for travel has been accorded to the team and coach featured in the video circulating on social media. Neither has @TheHockeyIndia approved or sanctioned the tour."
Meanwhile, Hockey India has also said that the coach, Pradeep Kumar, who featured in the video, was not a member of the national programme and that the team was not any of the Indian women's national teams.
Sports Minister Rajyavardhan Singh Rathore has ordered an investigation over the matter.
However, Forum for Indian Australian (FIA) - a community group that focuses on social issues specific to the Indian-Australian community, reached out to the coach and it came to light that the team were in Australia for a sports meet of school kids (Pacific School Games).
According to media reports, the coach in question later clarified that there was miscommunication which led to the untoward situation and that the situation in under control. He further went onto add that they do not require any help from anyone at any level as the situation is under control.