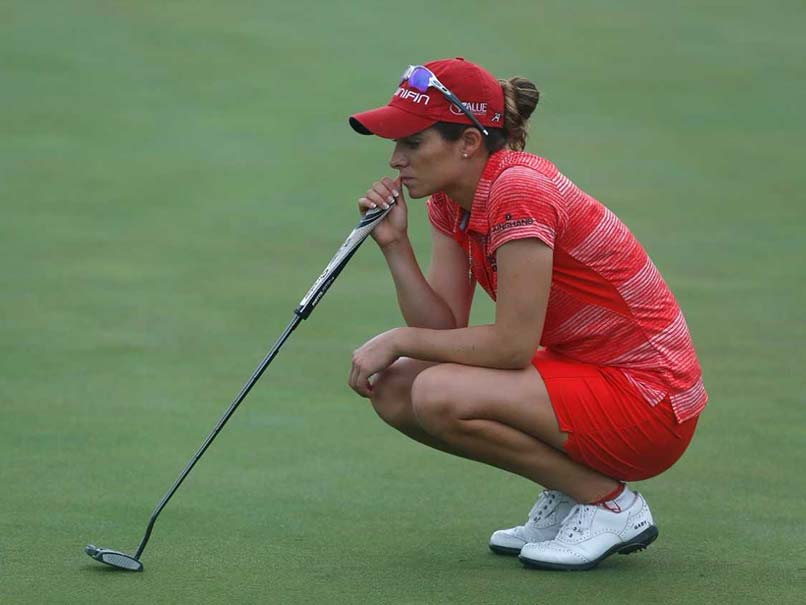 LPGA denied that the dress code was a step back for female players.
© AFP
A leading golf association triggered criticism after tightening rules over what female golf players are allowed to wear on the fairway, banning leggings, short skirts and "plunging necklines."
Women who break the new rules risk being fined $1,000 - with penalties doubling each time the dress code is broken, U.S. magazine Golf Digest reported.
"Length of skirt, skort, and shorts MUST be long enough to not see your bottom area (even if covered by under shorts) at any time, standing or bent over," an email from LPGA President Vicki Goetze-Ackerman outlining the rules earlier this month read.
The change in rules, which take effect on Monday, was widely criticised and the Ladies Professional Golf Association (LPGA), which issued the new guidelines, was accused on social media of "body-shaming" female players.
"We should always focus on the talent and athleticism of our female sport stars as opposed to their appearance," said a spokeswoman for British group Women in Sports.
"Women and girls should wear what makes them feel comfortable when taking part in sport and should not be deterred by unnecessary dress codes."
LPGA denied that the dress code was a step back for female players.
"The dress code requires players to present themselves in a professional manner to reflect a positive image for the game," said Heather Daly-Donofrio, spokeswoman for the LPGA.
"This is not a regression but rather a clarification of our policy for our members with references relevant to today's fashion styles."
The enforcement of dress codes which disproportionately impact women from workplaces to planes has been increasingly under attack by campaigners, who argue that telling women what to wear is unfair and contributes to body-shaming.
Earlier this year, two teenage girls wearing leggings were barred from boarding a United Airlines flight because they did not meet a dress code for special pass travelers, sparking a furor on social media.
© Thomson Reuters 2017
Topics mentioned in this article
Golf