Indian GP: Celebrations unleashed
The drivers were excited but the spectators were every but as thrilled to be at the inaugural Indian GP. A look at all that the Buddh International Circuit had on offer, apart from the actual and enthralling race itself. (AP and AFP photo)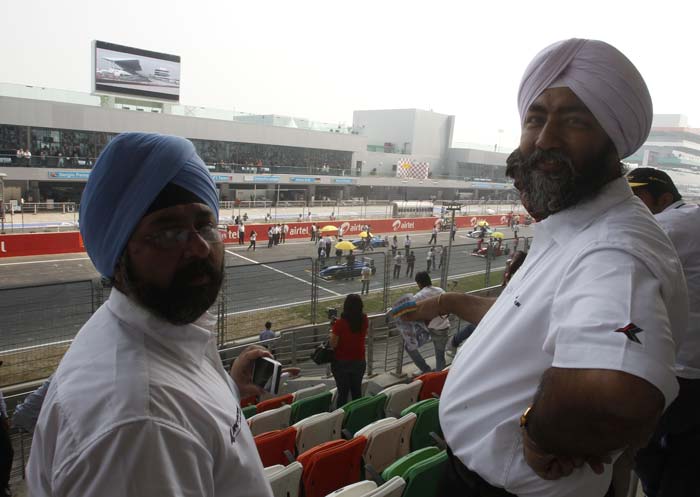 The fans were present here from the wee hours to catch a glimpse of what most of them had only seen on television. The anticipation levels could be sensed from the filled spectator stands.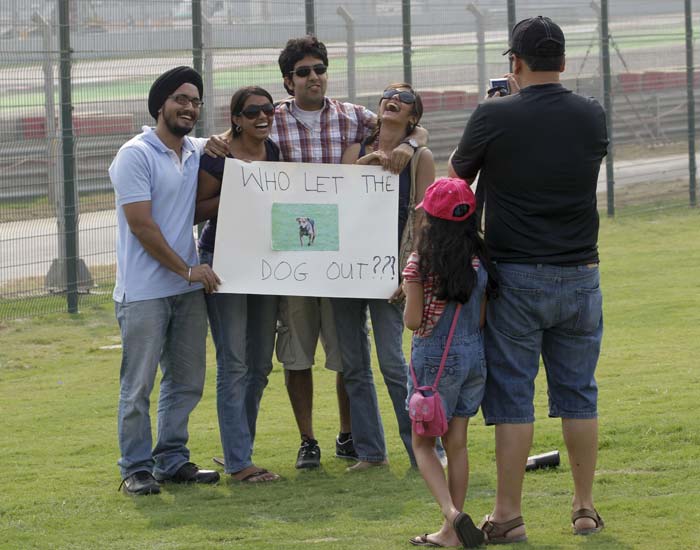 Yes, there was a dog on the track on the opening day, during the first practice session. These fans show though their banner that it is not just the actual race that they have been following.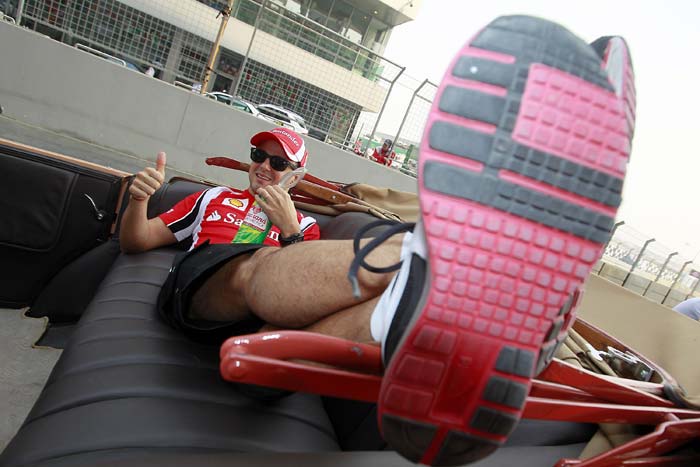 And while the fans posed and partied, all together, the drivers themselves were not doing too badly either. Felipe Massa of Ferrari poses on a vintage car before the start of the race.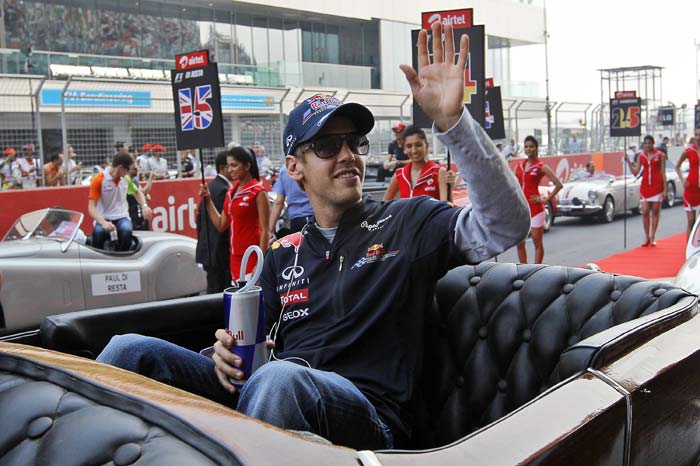 World Champion Sebastian Vettel greets the fans as he takes a lap of the circuit in a vintage car.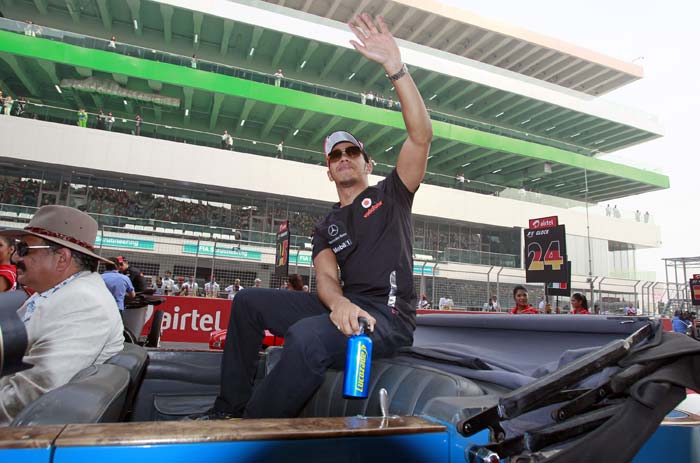 Vettel was closely followed by Lewis Hamilton of McLaren in another vintage car. Pretty much the story of the actual racing season!!!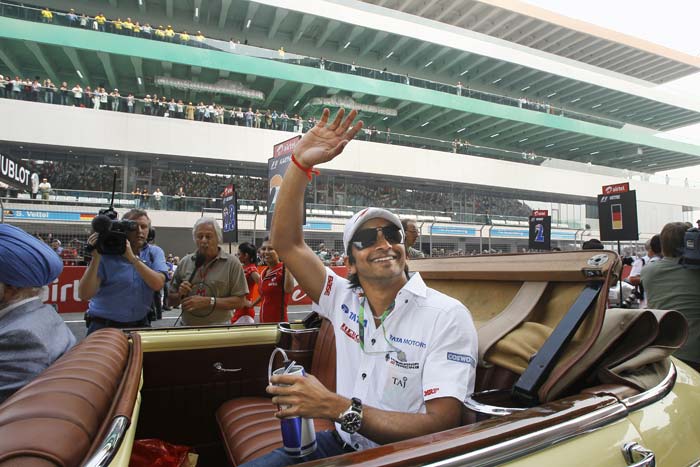 Former World Champion Michael Schumacher has, possibly, the larget fan following amongst all drivers in India. He looks on, knowingly.
Massa now ditches the shutterbugs and obliges a fan as he is seen here giving his autograph.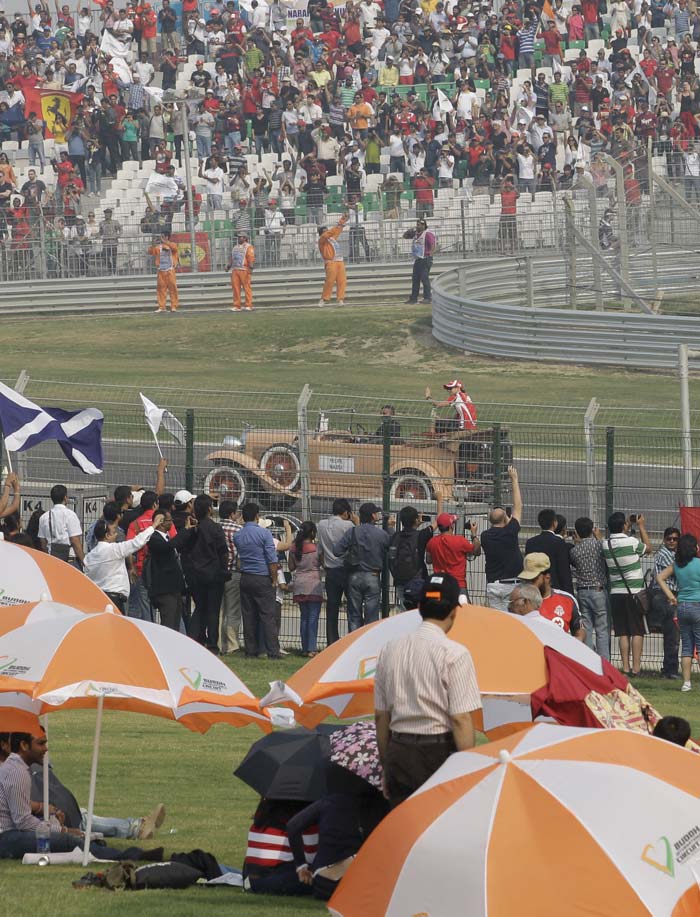 Overall, it was a day that will be remembered by the Indian spectators as much as it would be by the F1 drivers.