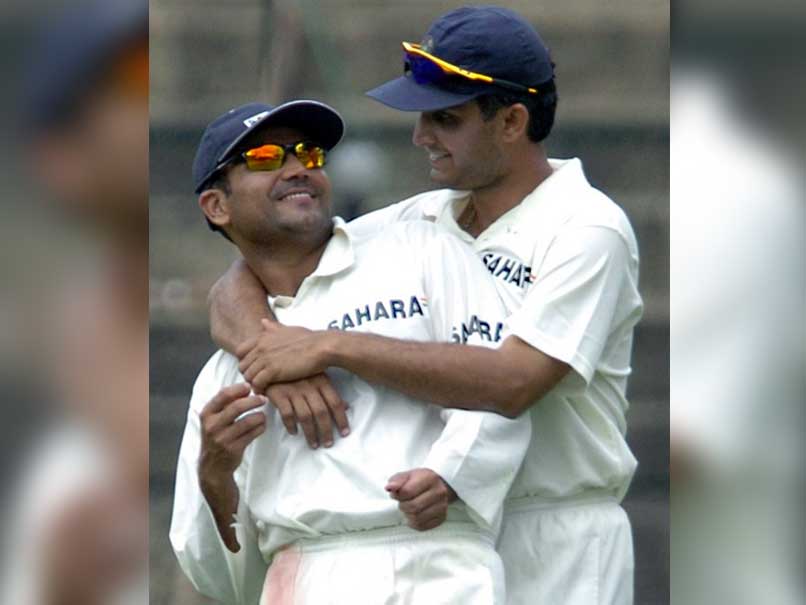 Virender Sehwag trolled Sourav Ganguly on Twitter
© AFP
Virender Sehwag, who is known for his witty trolling of stars on the social media, this time took the case of former India captain Sourav Ganguly. The former opening batsman posted a picture of two pandas, one with black patches surrounding its eye and the other without it. Sehwag asked his followers who he was referring to with this tweet: "When someone you know,takes their glasses off :)".
In a later tweet, he clarified who he was talking about, saying, "Dada Ganguly and Chinese Ganguly. Great memories of the Prince. @SGanguly99 blinking his eyes and smashing spinners out of the stadium."
The explosive batsman was jokingly referring to Ganguly, who is also known as 'dada', when the left-hander used to step out and hit humongous sixes off spinners during his playing days.
Sehwag, who has played 104 Test matches and 251 One-Day Internationals (ODI), was captained by Ganguly for the longest time during his international career.
The 38-year-old Sehwag has been on rampage on social media with his tweets, winning the hearts of several of his fans with his humour. Much like his batting, the 'Nawab of Najafgarh' has brought about a refreshing change on social media.
Sehwag retired from all forms of cricket in October 2015 after playing international cricket from 1999 to 2013.
Affectionately known as the 'Prince of Kolkata' by his fans, Ganguly played 113 Tests and 311 ODIs in a career spanning from 1992 to 2008.