The test of a Test in numbers
This is the Newlands at Cape Town. It witnessed a day of Test between South Africa and Australia that will be considered as nothing less than a nightmare for batsmen. A look at the weird numbers that a single day's play threw out, here. (AFP images)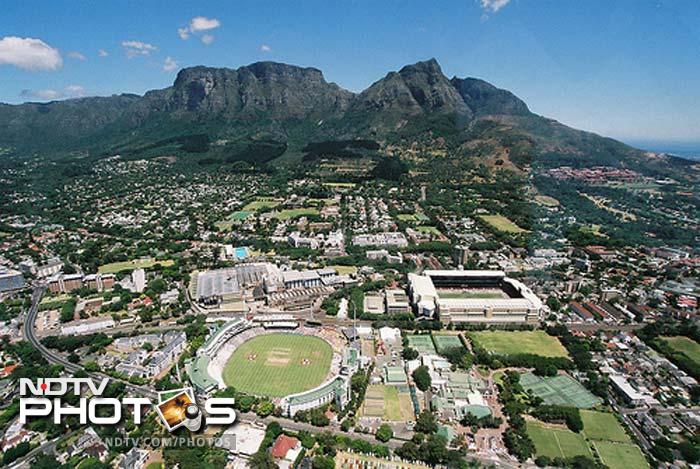 This is the Newlands at Cape Town. It witnessed a day of Test between South Africa and Australia that will be considered as nothing less than a nightmare for batsmen. A look at the weird numbers that a single day's play threw out, here. (AFP images)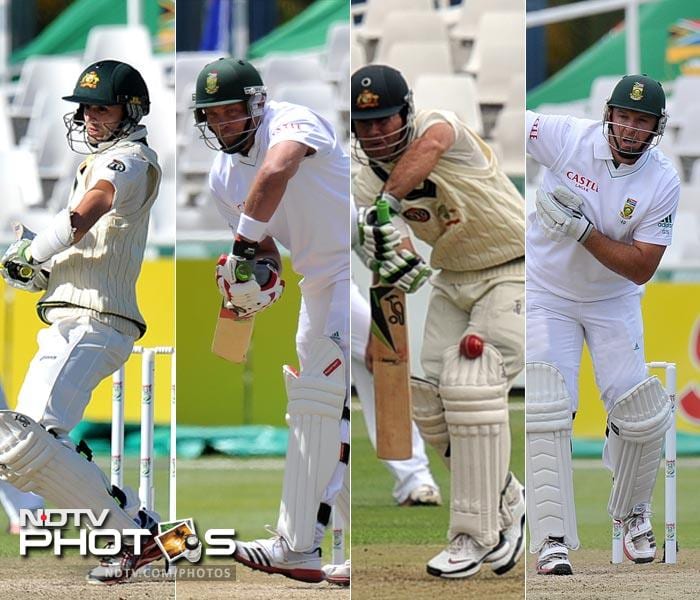 Australia began Day 2 on 217/8. South Africa bowled out on 96. Australia bowled out on 47. The hosts return to chase 236. That is four innings of a single Test on a single day!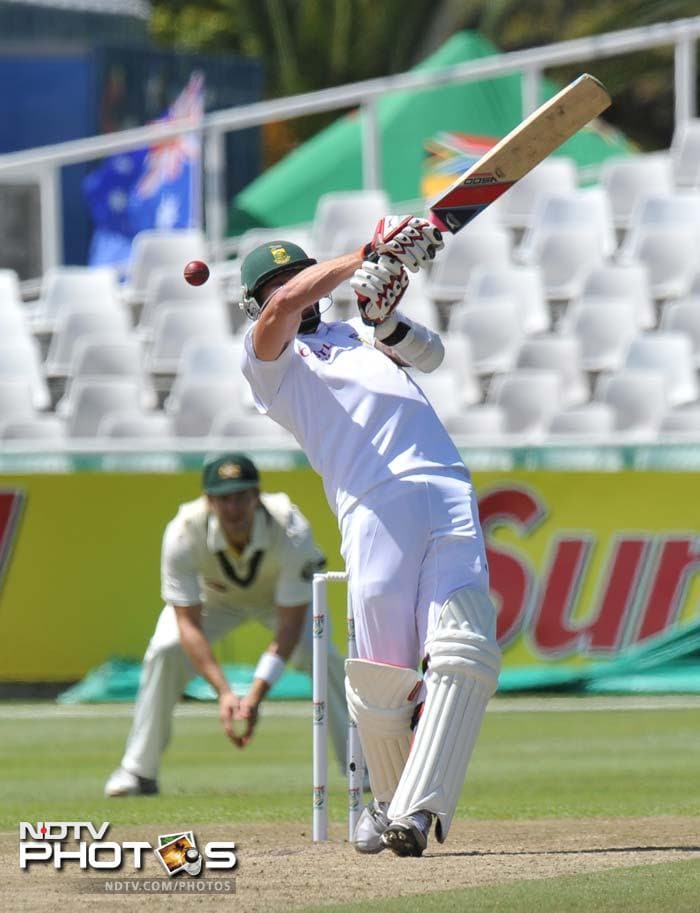 9 of South Africa's 11 batsmen, apart from the openers, scored 31 runs between them. The highest of the lot was 9, struck by Dale Steyn off 18 deliveries.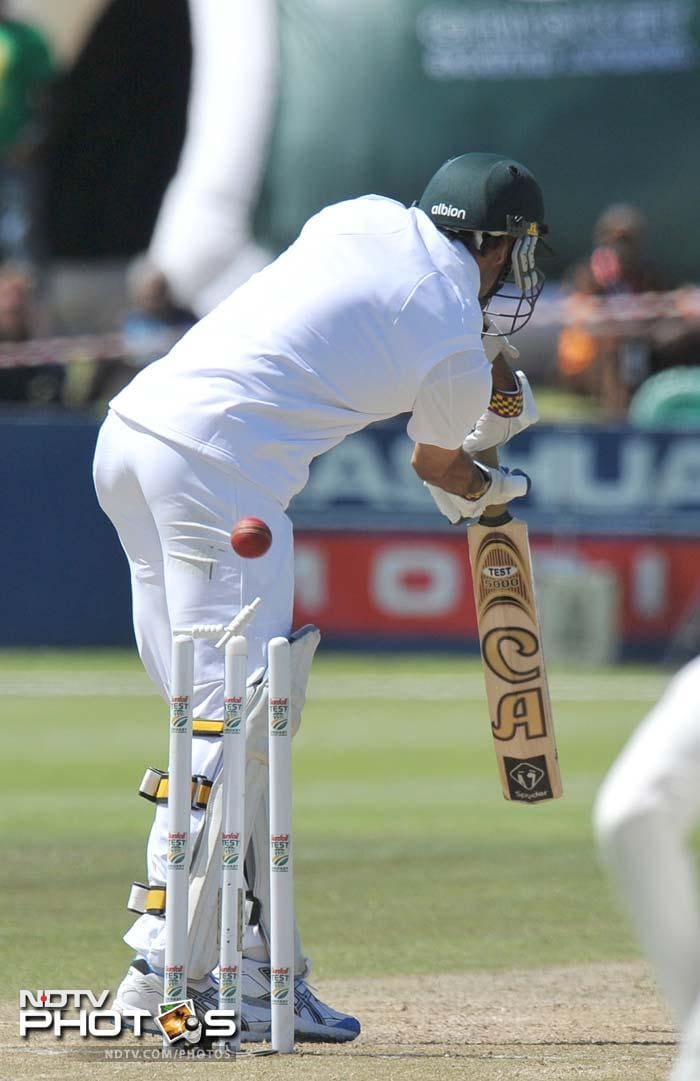 South Africa lost six wickets for 10 runs before Dale Steyn and Imran Tahir came in to stitch a partnership of 13 for the 10th wicket.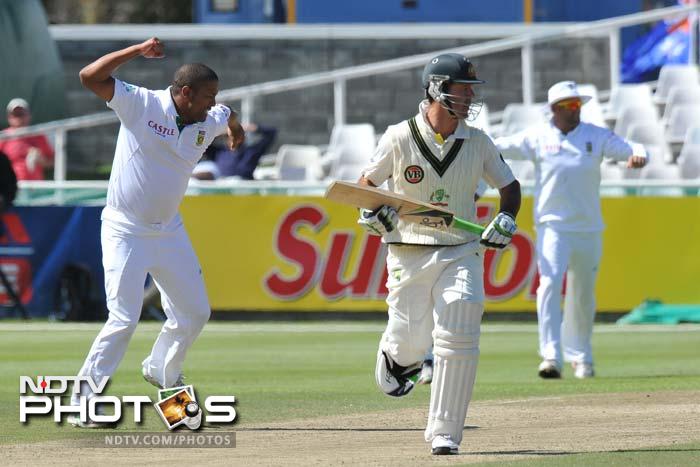 Australia lost eight wickets for 10 runs and went from 11/1 to 21/9 in six overs.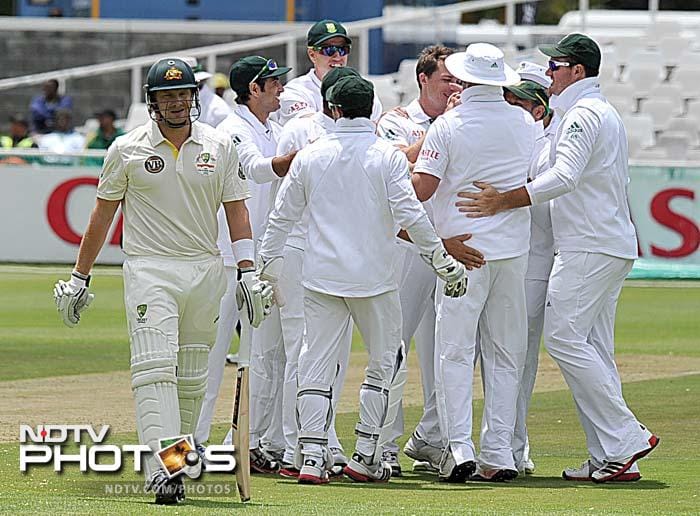 133 is the highest strike rate in the Test so far. Shane Watson has this distinction although it has come only because of his 3-ball score of 4.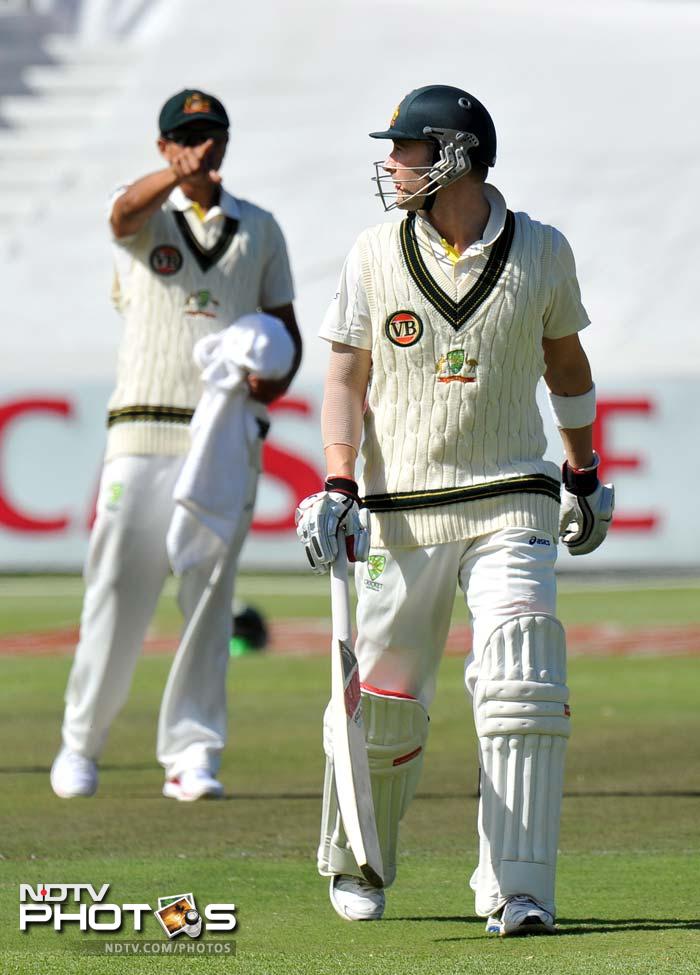 There were three partnerships of zero runs in the second innings for South Africa while Australia reciprocated with the same number of naught partnerships in the third innings of the match.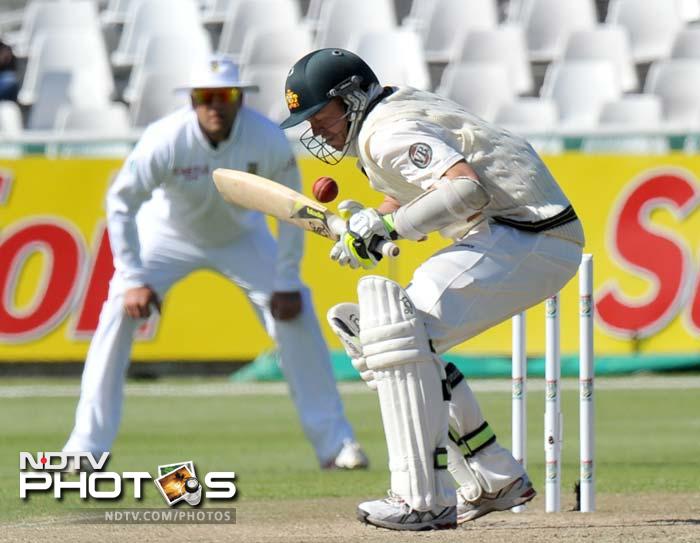 Nathan Lyon scored the highest for the visitors in their first innings with his 14 runs. This was followed by Siddle's unbeaten 12, Hughes' 9, Watson's 4, Jhonson's 3 and so on and so forth.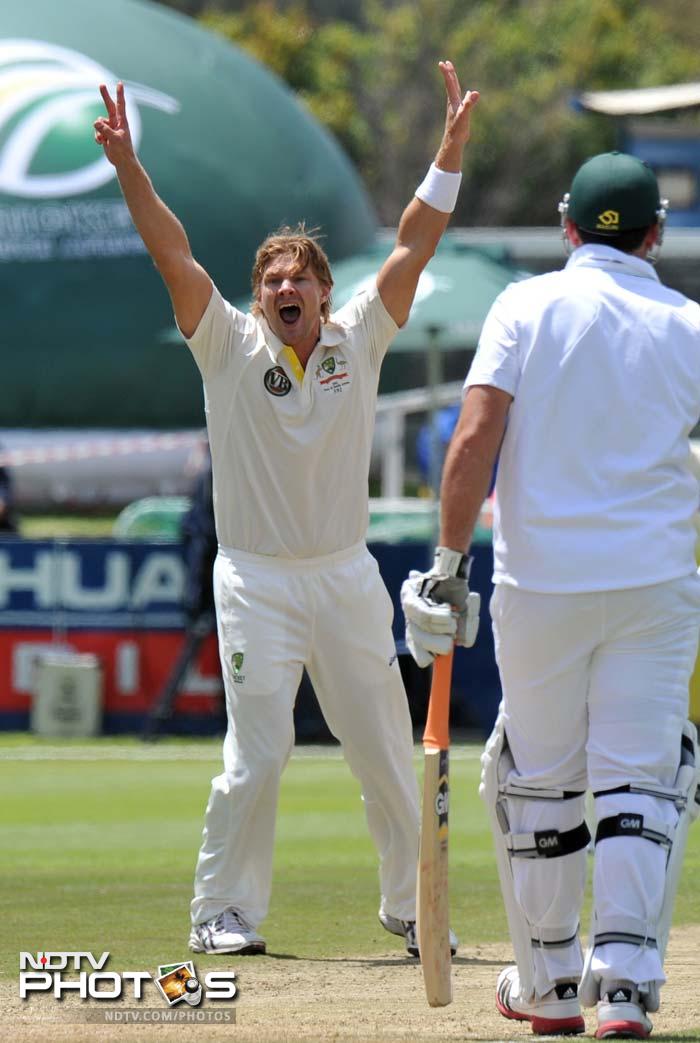 Shane Waston claimed five wickets in five overs when South Africa first came out to bat. Vernon Philander bowled two more to claim the same number of wickets but was also cheaper by two runs, giving away 15 at an economy rate of 2.14.