Cape Cobras sting New South Wales
It was a battle amongst equals as the South African club took on the club from Australia. The match though ended in Cobras' favour. A look at the best moments from the 2nd match of CLT20. (AFP images)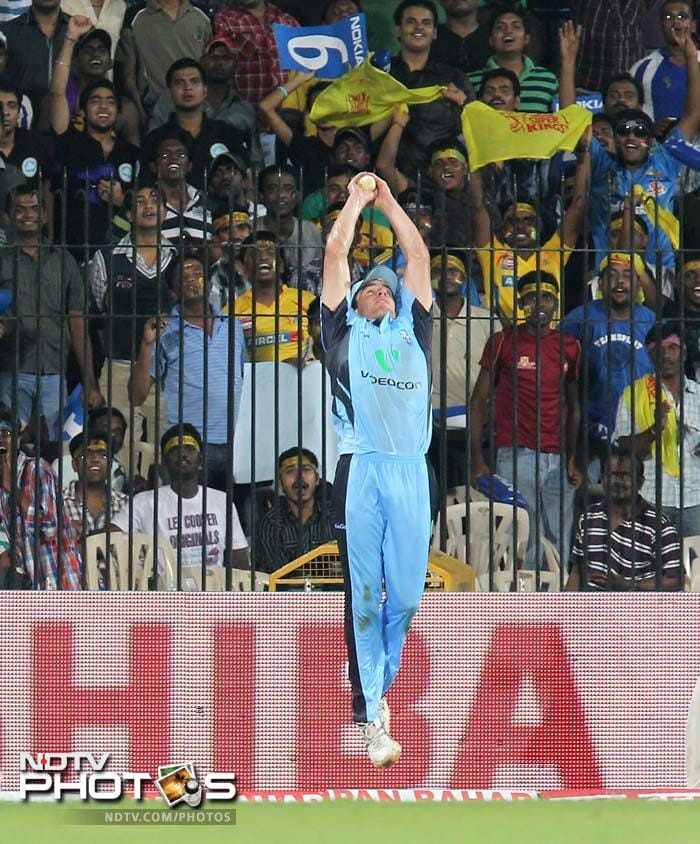 It was a battle amongst equals as the South African club took on the club from Australia. The match though ended in Cobras' favour. A look at the best moments from the 2nd match of CLT20. (AFP images)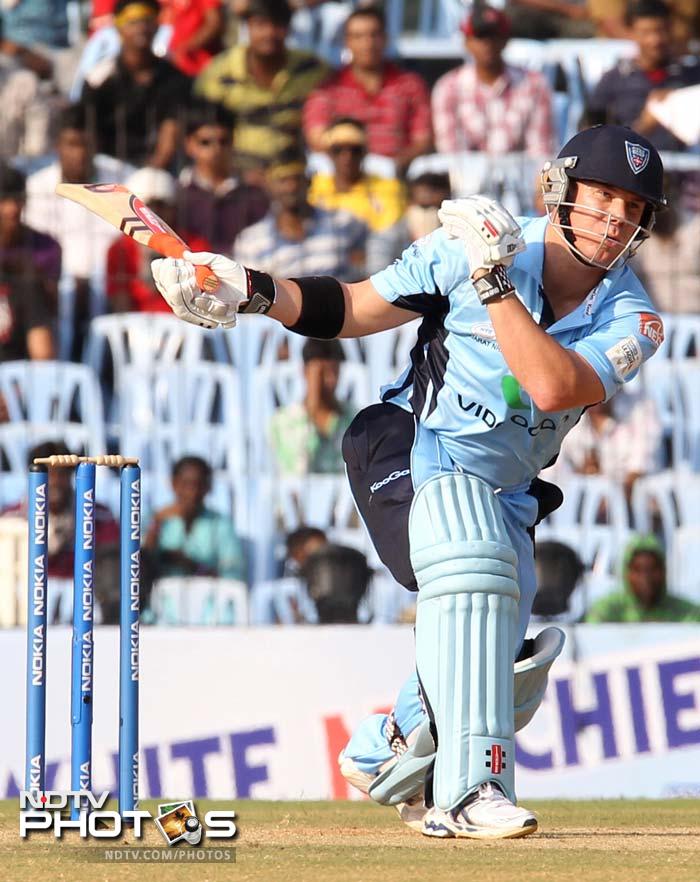 David Warner plays a shot during New South Wales' innings against the Cape Cobras in Chennai.
Cape Cobras' players celebrate the wicket of Shane Watson after he was dismissed on 34.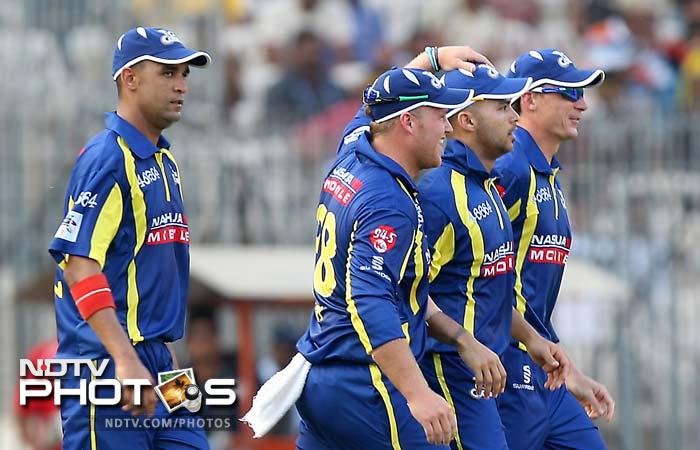 Cape Cobras' players walk off the field after restricting New South Wales to 136 for 3 in the allotted overs.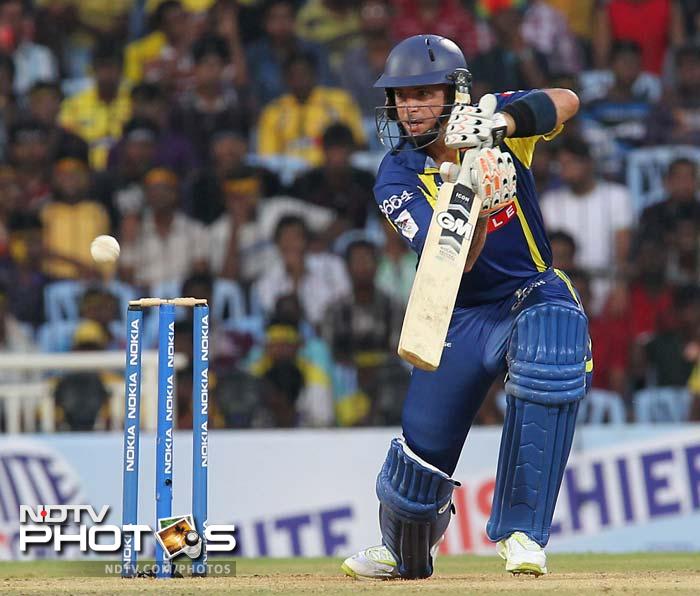 Herschelle Gibbs in action for the Cape Cobras during the chase. He top-scored for the team with an aggressive half-century.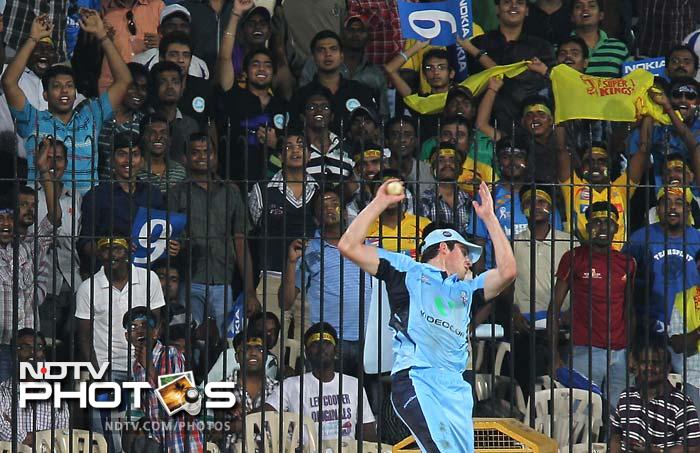 Moises Henriques takes a catch to dismiss Gibbs and cut his innings short on 55.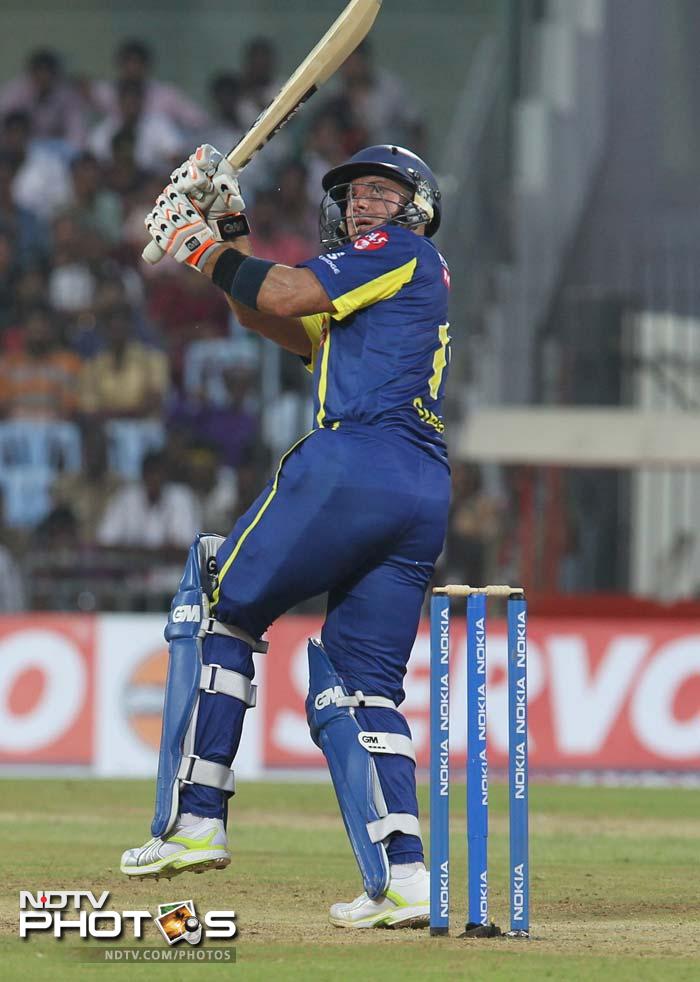 Richard Levi takes the aerial route as he helped his side to a convincing victory.