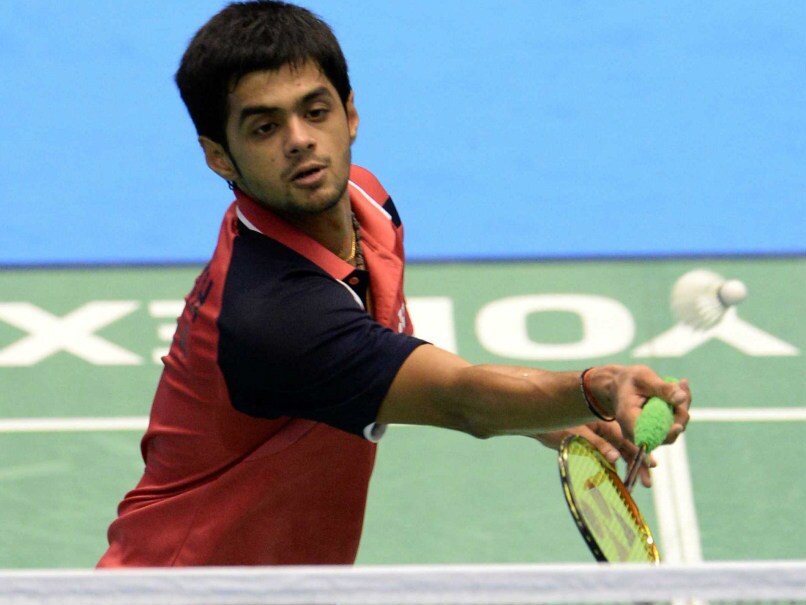 B Sai Praneeth won the Thailand Open beating Jonatan Christie of Indonesia
© AFP
India's third seed B Sai Praneeth was in his elements in the final against Jonatan Christie as the Indian went on to win the Thailand Open Grand Prix Gold Badminton title 17-21, 21-18, 21-19. Sai Praneeth lost the first game 17-21 when Christie had the upper hand by consistently taking the lead as the Indian played the catching up game. But Sai Praneeth came back strongly in the second game by bringing his 'A' game to the table, winning it 21-18. The third game went right down to the wire as both the players were looking good to win the game but Praneeth kept his cool and won the game 21-19.
Earlier, Praneeth took just 36 minutes to dismantle the challenge posed by Pannawit Thongnuam in the semifinals of the men's singles. Sai Praneeth seemed to be in a hurry to reach the final as he needed hardly any time to win 21-11 21-15. While the first game was pocketed fast by the Indian, the Thai came back strong in the second to keep just a point's difference at the interval.
However, Thongnuam's challenge was short-lived as Praneeth smashed some great shots to take a bigger lead and before you knew it, he had won the second game and set up the final match against Jonatan Christie, the fourth seed from Indonesia. Christie beat Malaysia's Joo Ven Soong 21-9 21-18 in his semis match.