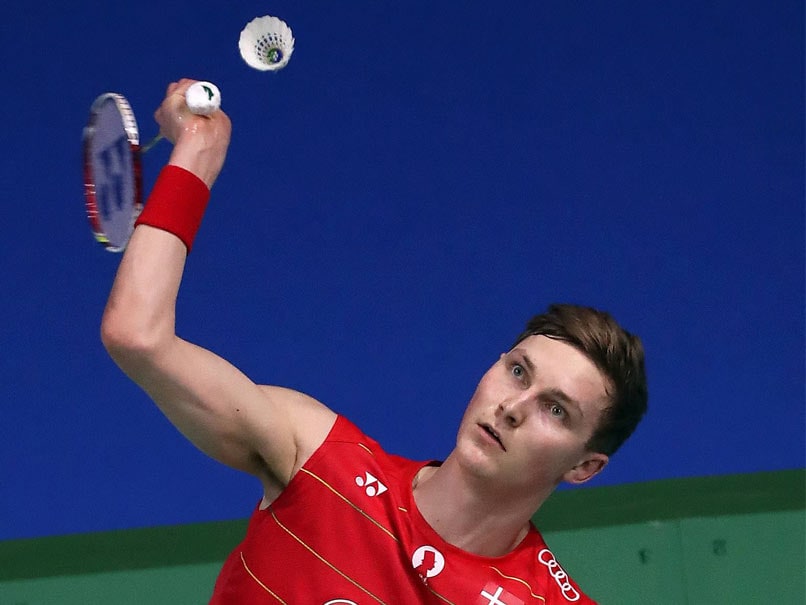 Denmark's Viktor Axelsen said that Indian badminton is growing.
© Facebook
Mumbai:
Denmark's Viktor Axelsen, ranked world number three in men's singles, on Monday said that Indian badminton is growing and called for the sport to be made more spectator friendly.
"At the moment we (Bengaluru Blasters) have only played one match, but the atmosphere was really great where (PV) Sindhu played and you can feel that Indian badminton is growing. So that is really good to see and nice to be a part of..." Axelsen told reporters here.
Axelsen is playing for Bengaluru Blasters in the Premier Badminton League 2017. The side will take on Chennai Smashers on Tuesday.
"It (11 point format and Trump) makes it really fun. It definitely makes the game more intense and that is good for the spectators and for the sport. But it can be a tough challenge for us athletes as we are used to different set-up.
But all and all it is good because one of the most important things as well is to promote badminton in a good way and the PBL does this year," the 22-year-old shuttler said when asked about his views on the new format being adopted in PBL.
"Doing the 11-point format will make it exciting. Playing only best of three is quite short however (playing) 11 points is quite a good setting and then trump cards makes it fun when its a team match. PBL has made really good changes," he added.
Asked whether badminton as a sport will incorporate these changes in the future, he said, "I know, BWF (Badminton World Federation) are already considering changing the point system and that must be with that in mind.
However, I am not sure how the TV seize the stuff, if they think badminton is too long .. 21 points.. I am not sure, there are different opinions and athletes get heard as well, because it is us who are on the view and have point of view but we have to make badminton more spectator friendly. Badminton is already going in the right direction, so lets see in the future good things are going to happen in the future."
He believes that the team showed composure during last night's game against Delhi Acers, whom they humbled 4-3. "We showed composure yesterday. We have a strong team.
The fact that we have Indian athletes make it a good team, because some of the other team have strong foreigners. When you have two Indians, the set up and the line ups can be tricky. If we all play well tomorrow we stand a chance."
On personal front, in 2017, Axelson is aiming for the All England (Championship) in March and the World Championship in August and he termed them his two "biggest targets".
"PBL is doing some good stuff. May be some guys can learn from this and try to (incorporate) in the bigger tournaments at the international level. But you can learn something from this," he added.