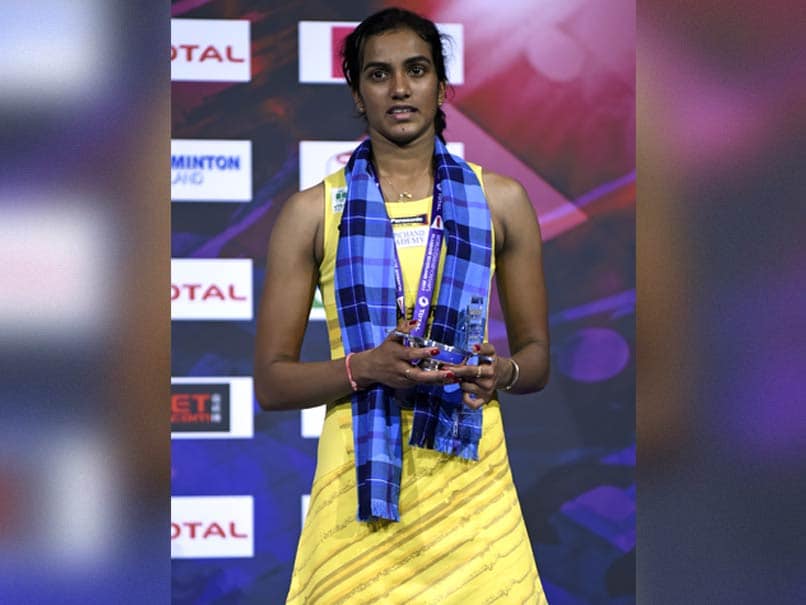 Sindhu lost to Okuhara in the World Badminton Championships final.
© AFP
Shrugging off the disappointment of losing the epic final, former bronze medallist P V Sindhu on Tuesday said she is happy she could at least change the colour of the medal by bagging a silver at the World Championships. Sindhu lost 19-21 22-20 20-22 to Japan's Nozomi Okuhara in a thrilling summit clash on Sunday that lasted for an hour and 50 minutes at Glasgow's Emirates Arena.
"After the final match, I felt upset but I thought 'never mind'. I thought it is over now; from next day it was normal," said Sindhu who twice won bronze in the 2013 and 2014 editions.
"It is one of the best after Rio (Olympics). World Championship is something different. It was bronze earlier. I am happy that I changed the colour to silver," she added.
Talking about the World Championships final, the Olympic silver medallist said: "It was tiring mentally and physically.
You think you have to get a point (any way) she (Nozomi Okuhara of Japan)was also tired. It was not my day."
Asked if a new trend of longer duration matches emerged in badminton, she replied in the affirmative.
"Definitely, it is not going to be easy any more. We have to fight for each point. Anything can happen (in the match)," she said.
Replying to query, Sindhu said it is great to hear that people looked up to her and many prominent personalities wished her on social media.
(With inputs from PTI)