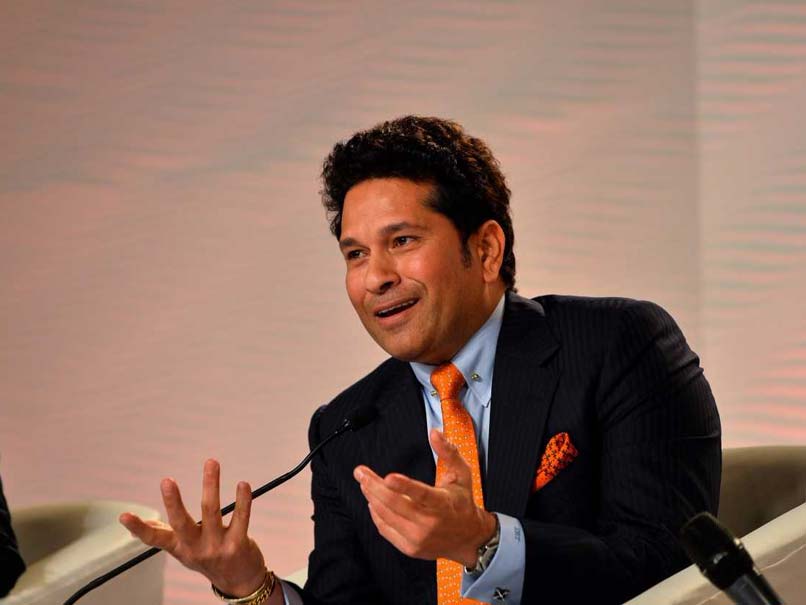 Sachin Tendulkar called time on his international career in the year 2013.
© AFP
Former India captain Sachin Tendulkar joined the chorus in wishing the young Indian team for their campaign in the upcoming FIFA U-17 World Cup that kick starts on Friday against the formidable USA at the Jawaharlal Nehru Stadium, New Delhi. Tendulkar took to Twitter and wrote, "My best wishes to the @IndianFootball U-17 team for the World Cup! Enjoy your game & chase your dreams because dreams do come true! @FIFAcom."
Just like in his playing days, when the former Indian batsman inspired a generation of players to pick up a cricket bat and play, the 44-year-old uploaded a video on the social networking site where he spoke extensively on the importance of not only playing well on the field but also prove to the world that our country is capable of hosting tournaments of such stature and can be greats hosts as well.
"From tomorrow, the U-17 World Cup will be played in India. It is a big moment for all of us. The kind of response the tournament has garnered, it is simply incredible. I am very happy about it. But here, India have a great opportunity to prove something on and off the field. Off the field we need to show that we are good hosts and how we have responded to such a big tournament and on the field how tough a opposition we are to play against.
I am so sure that the boys are going to go there and give their best. Come on India. Dikha do. All the very best boys," he said in a video uploaded on Twitter.
Tendulkar called time on his international career in the year 2013 and till date is regarded as one of the best cricketers to have ever played the game. The Mumbai-born star has more international runs than anybody in the history of cricket and it is highly unlikely that his century of centuries will be ever broken.