Virat Kohli's India Arrive in Sri Lanka for Three-Test Series
Virat Kohli-led Team India reached Colombo for the three-Test series that starts next week against hosts Sri Lanka.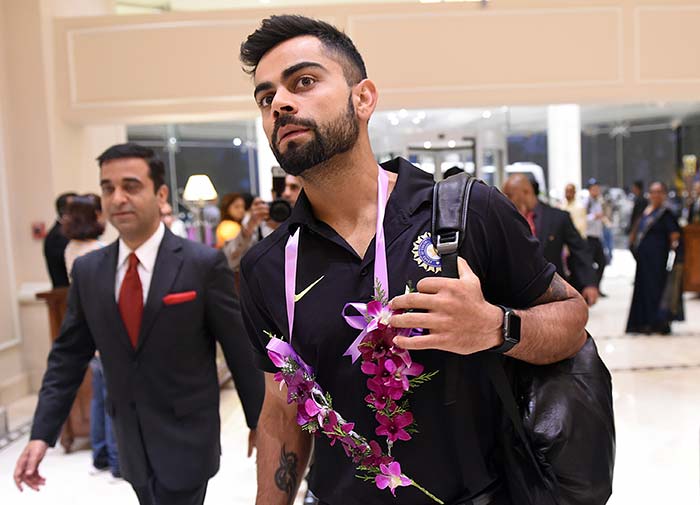 India Test skipper Virat Kohli at the Colombo airport on Monday. He is captaining the team in his first full-fledged series. (AFP Images)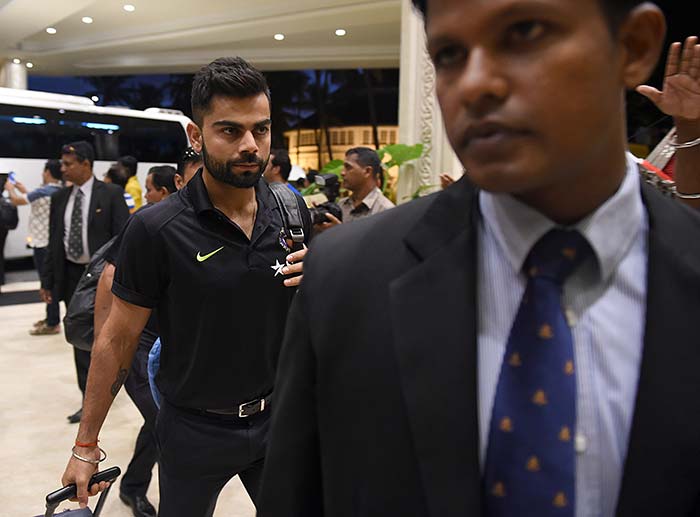 Kohli has focused on aggression and that could see him field as many as five bowlers against Sri Lanka in the three-Test series starting next week.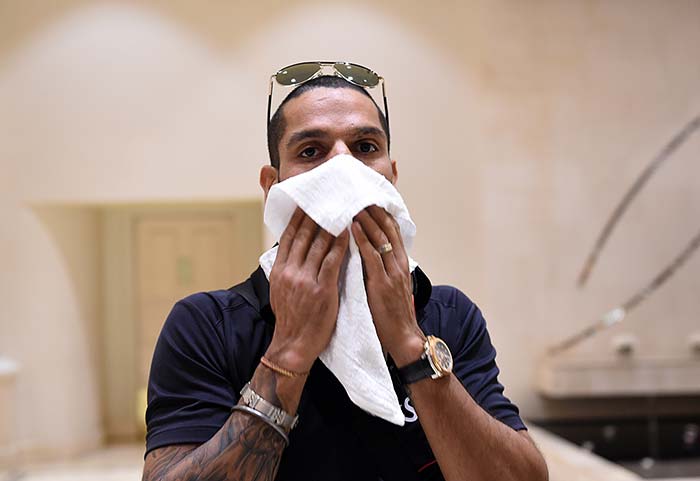 India opener Shikhar Dhawan said Kohli's aggression has rubbed off on the rest of the side. The flamboyant opener would look to carry the momentum he gained in the first Test vs Bangladesh.
Dhawan's opening partner Murali Vijay has been in excellent form, scoring runs in tough conditions in New Zealand, Englan and Australia. He would want to come good in Sri Lanka too.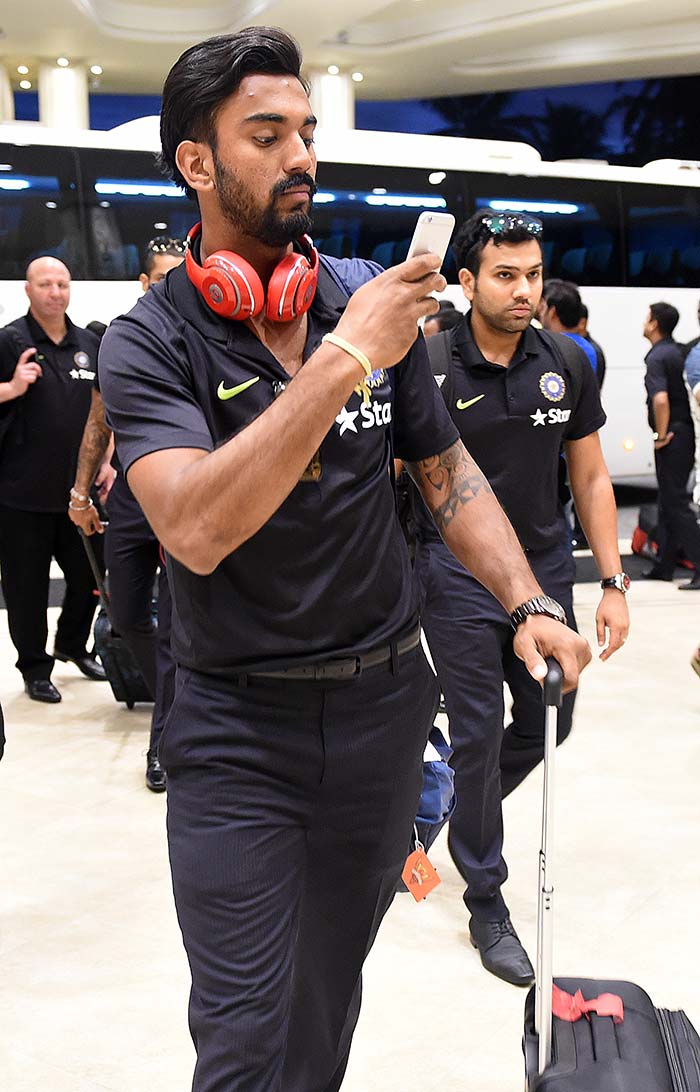 Lokesh Rahul, who missed the one-off Test in Bangladesh due to dengue after a ton in his second match, would hope to get another chance in Sri Lanka.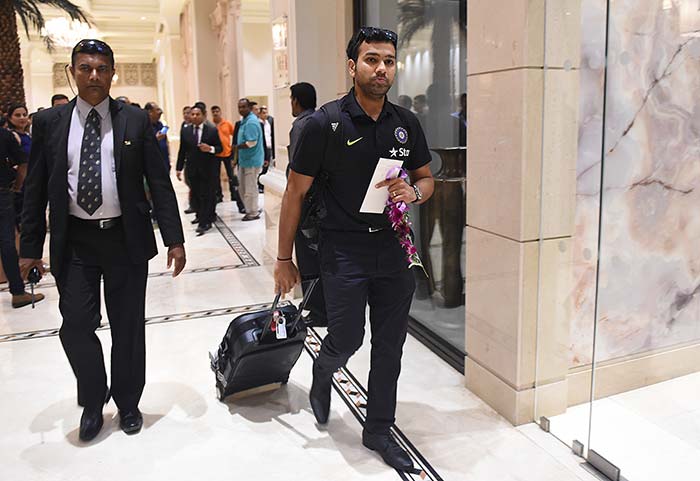 Rohit Sharma, who said the team cannot give any more excuses for poor performances in Test cricket, arrives in Colombo on Monday.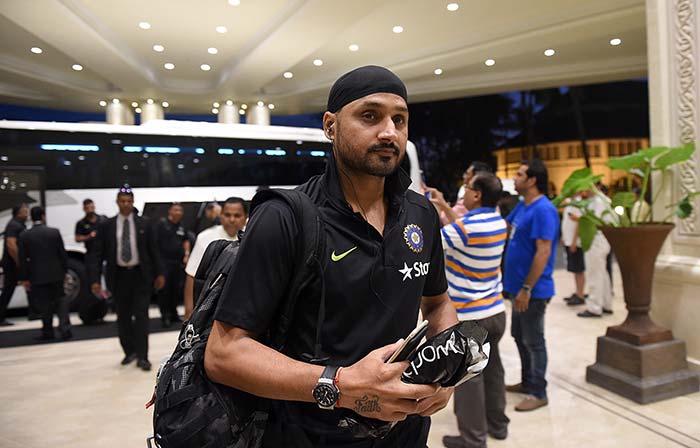 Harbhajan Singh, who returned to the Test side in Bangladesh, will be expected to play a key role in Sri Lanka.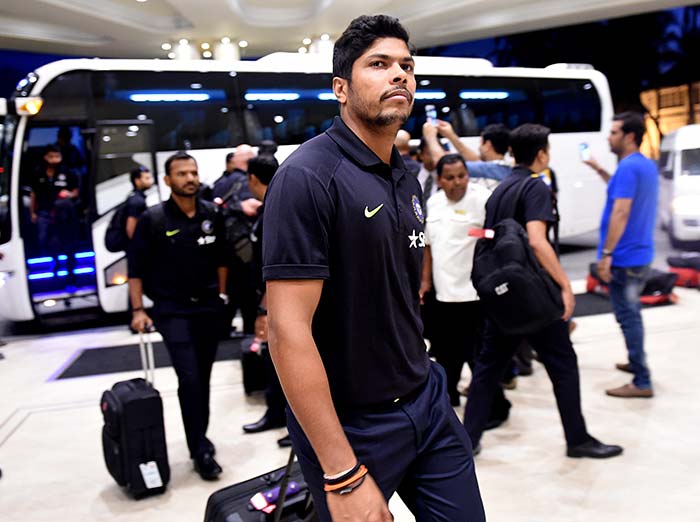 Umesh Yadav arrives in Colombo for the Test series against Sri Lanka. His pace could be vital against Sri Lanka's batting line-up.