Virat Kohli Turns Cheerleader After Indian Conquest of Sri Lanka
Virat Kohli was a delighted skipper after his young Team India bounced back to win the three-Test series despite losing the first match in Galle.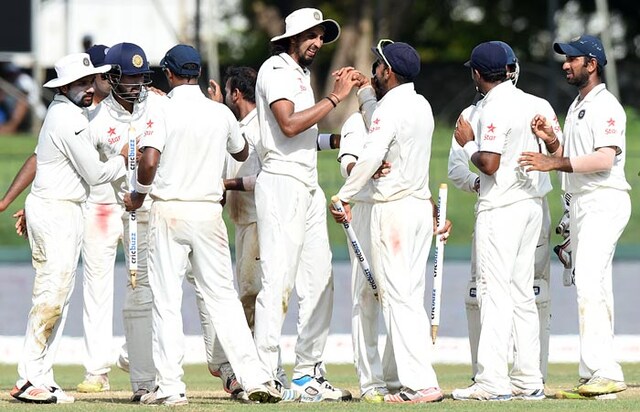 Virat Kohli congratulates Ishant Sharma after India wrapped up victory in Colombo on Tuesday. He later said Sri Lanka did India a favour by making Ishant angry. (AFP Images)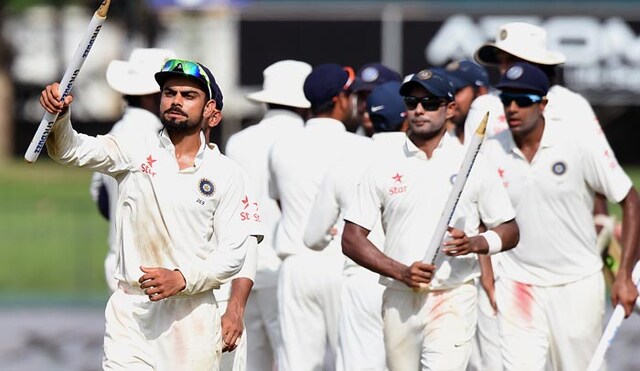 Kohli is the first Indian captain to win an away Test series after losing the first match.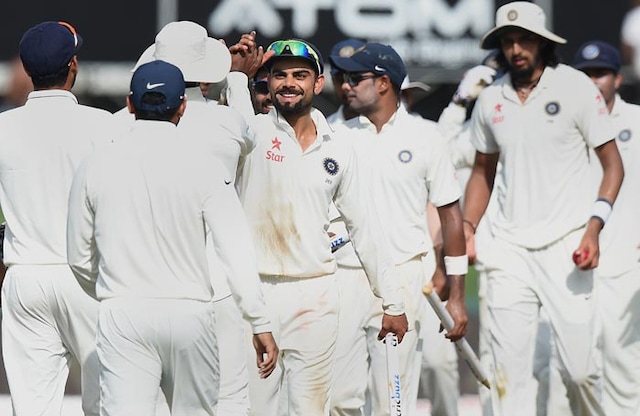 Kohli (26 years, 300 days is now the youngest Indian Test captain to win an away series.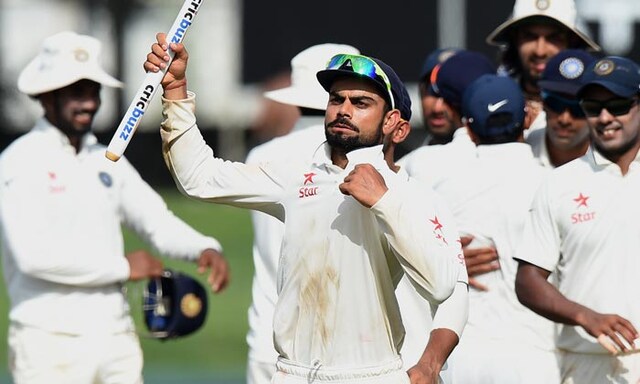 The last time India won a Test series overseas was against West Indies in 2011
Kohli holds aloft the trophy after India clinched the series following comprehensive victories at the P. Sara and Sinhalese Sports Club in Colombo