Kumar Sangakkara: Sri Lankan Cricket Says Goodbye to Its Favourite Son
It was a day to remember at P Sara Oval. Sri Lanka lost the 2nd Test to India but there was a loud cheer as Sri Lankan cricket said farewell to an emotional Kumar Sangakkara. Take a look. (All images courtesy AFP)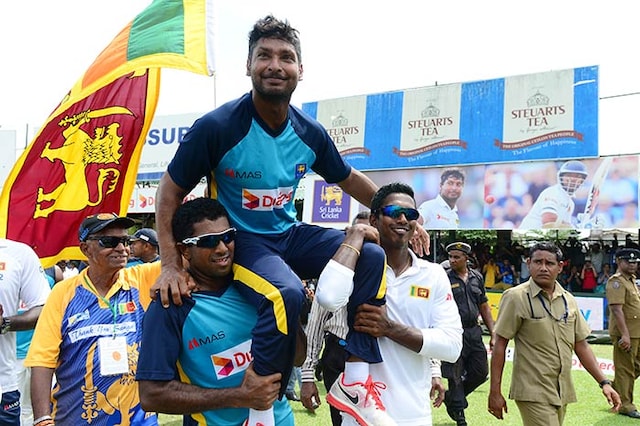 It was a day to remember at P Sara Oval. Sri Lanka lost the 2nd Test to India but there was a loud cheer as Sri Lankan cricket said farewell to an emotional Kumar Sangakkara. Take a look. (All images courtesy AFP)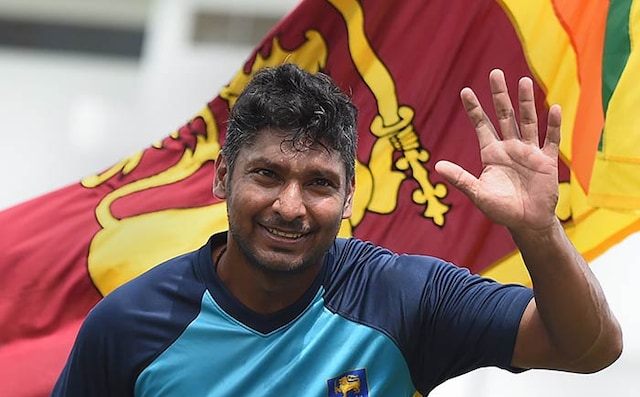 The 134th Test was the final hurrah for Sangakkara and he deserved every bit of the applause he got.
Taken for a lap by his teammates, a humble Sangakkara waved to thank his supporters who, in turn, thanked him for the memories.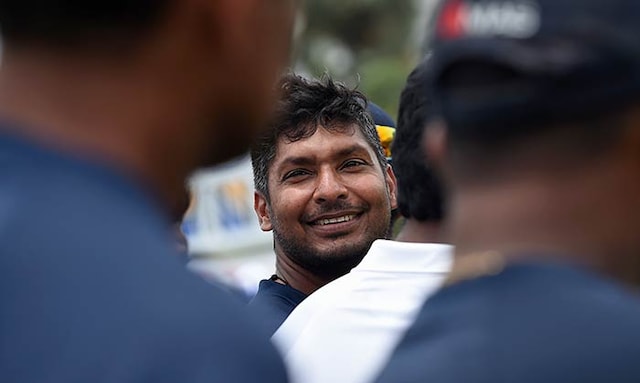 "To Angelo (Mathews) and my team. Angie, you have an amazing team. You have an amazing future. Just be fearless. Don't be afraid to lose when you are going for a win," said Sangakkara in his farewell speech.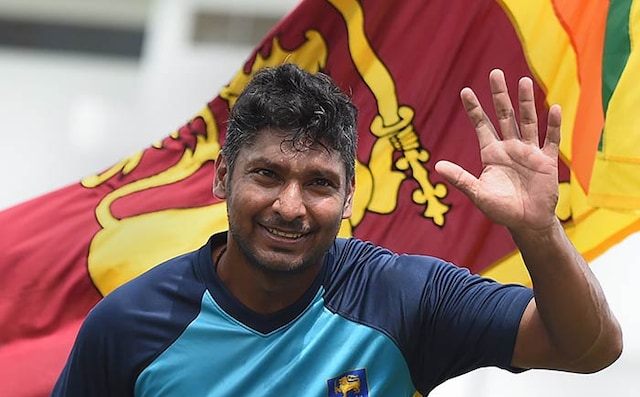 Among the greatest batsmen of all time, Sangakkara's ODI run haul stood at 14,234 in 404 matches at an average of 41.98, including 25 hundreds.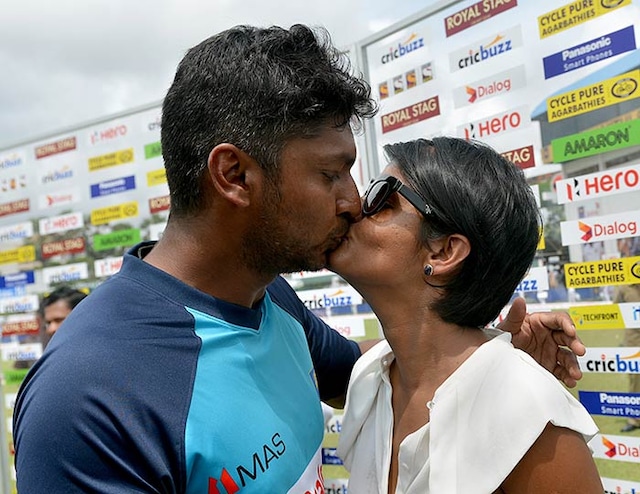 He thanked his family for their support as well. ""They say you can't choose your family, but I am thankful I was born your children and your sibling. I am sorry I don't always get emotional, but this is the rare time that my parents and my siblings are here."

He is seen here with his wife.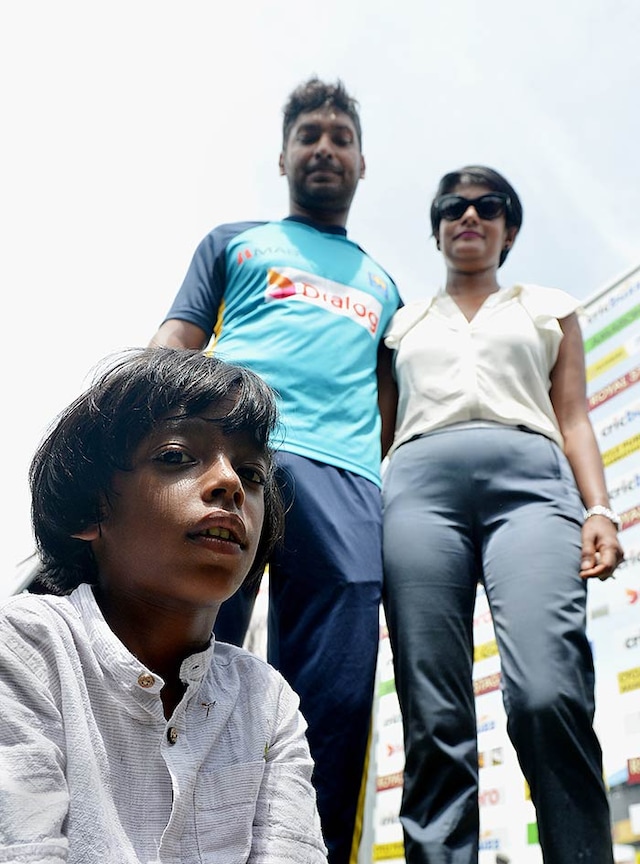 Sangakkara with his wife and son.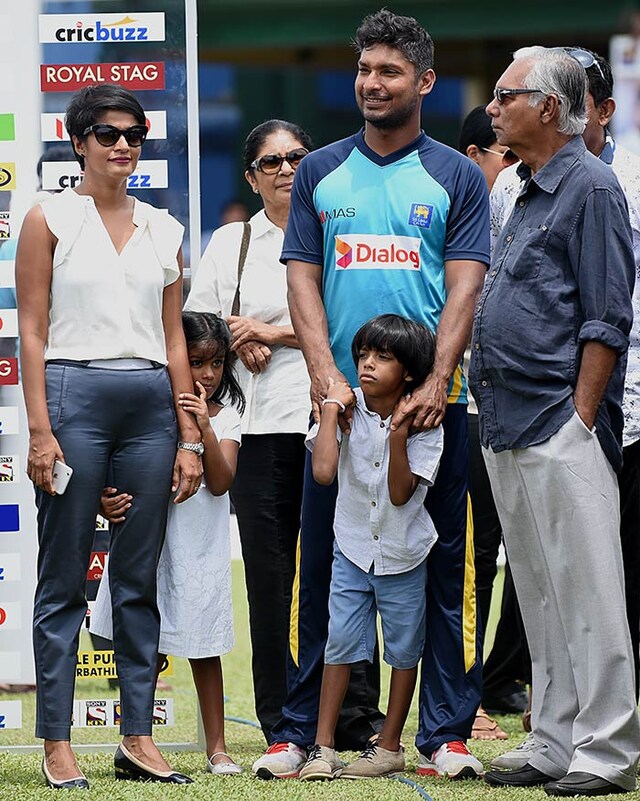 "A lot of people have asked me what has inspired. I don't have to look beyond my parents. I am sorry I don't want to embarrass you but you have been my inspiration. And my siblings. Thank you amma and appachi. I had the most amazing parents and siblings. They supported me whether I played well or not. I felt safe at home," said a choking Sangakkara.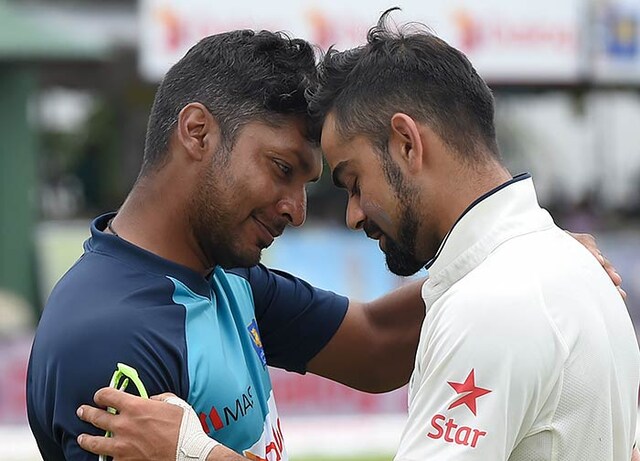 Sangakkara also thanked his team and the visiting Indians for giving him an emotional farewell.
To Virat and the Indian team, thanks for the kind words and more importantly the quality of cricket you have brought here. I couldn't have asked anything more than tough cricket when I am leaving. You have been our toughest opponents. We have planned to beat you. Sometimes we have succeeded, sometimes we haven't, but thanks for being there," he said.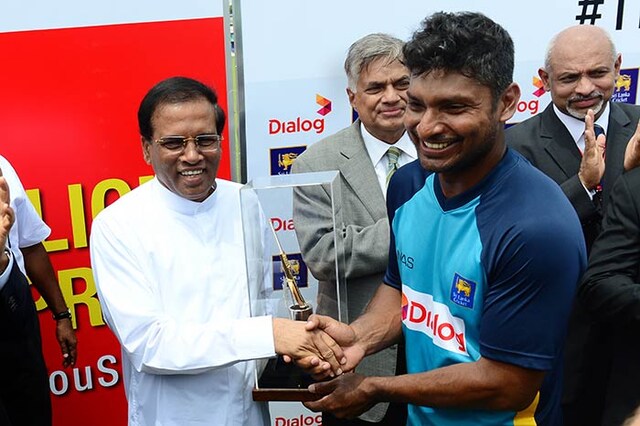 Sri Lanka President Sirisena created quite a flutter by offering Sangakkara the post of Sri Lanka's High Commissioner in the UK while paying his tribute in Sinhalese.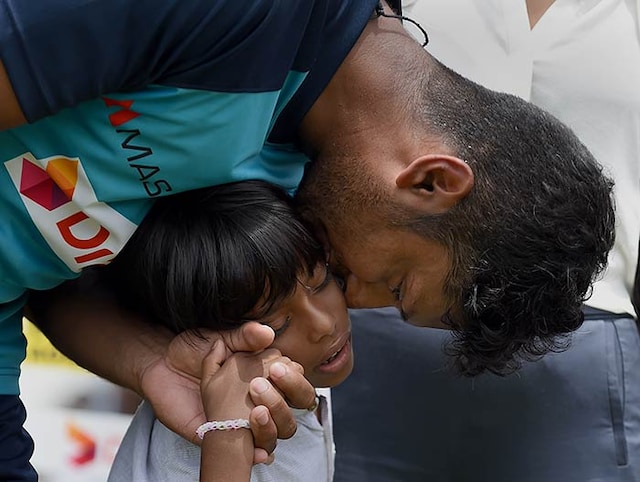 Although Sangakkara smiled at the offer, he is expected to spend some time with his family in the immediate future.