Diwali and Sachin Tendulkar make Kolkata festive
For Kolkata, festivities do not end with Diwali. In fact, the entire city is gearing up something even bigger and more grand - Sachin Tendulkar's penultimate Test!<br><br> Unprecedented and elaborate plans have been made to make the occasion memorable for both the legend as well as his countless fans.<br><br>All images courtesy PTI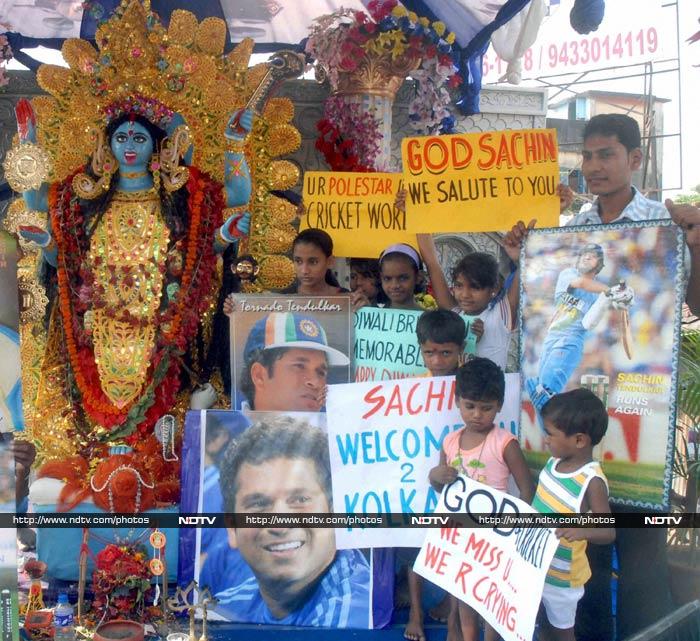 For Kolkata, festivities do not end with Diwali. In fact, the entire city is gearing up something even bigger and more grand - Sachin Tendulkar's penultimate Test!<br><br> Unprecedented and elaborate plans have been made to make the occasion memorable for both the legend as well as his countless fans.<br><br>All images courtesy PTI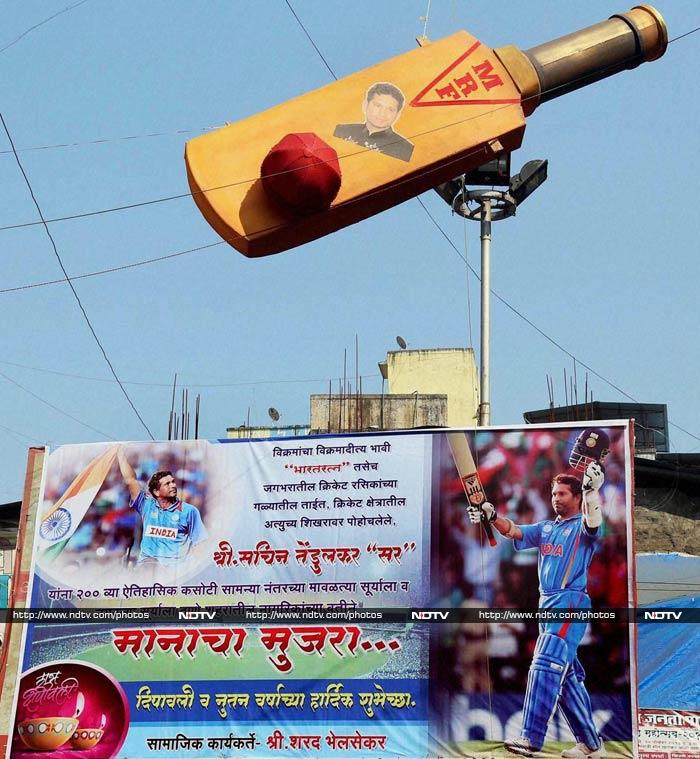 Huge posters and cut-outs depicting Sachin Tendulkar in his trademark stance - raisning his bat after countess centuries - have been erected around the city, especially close to Eden Gardens.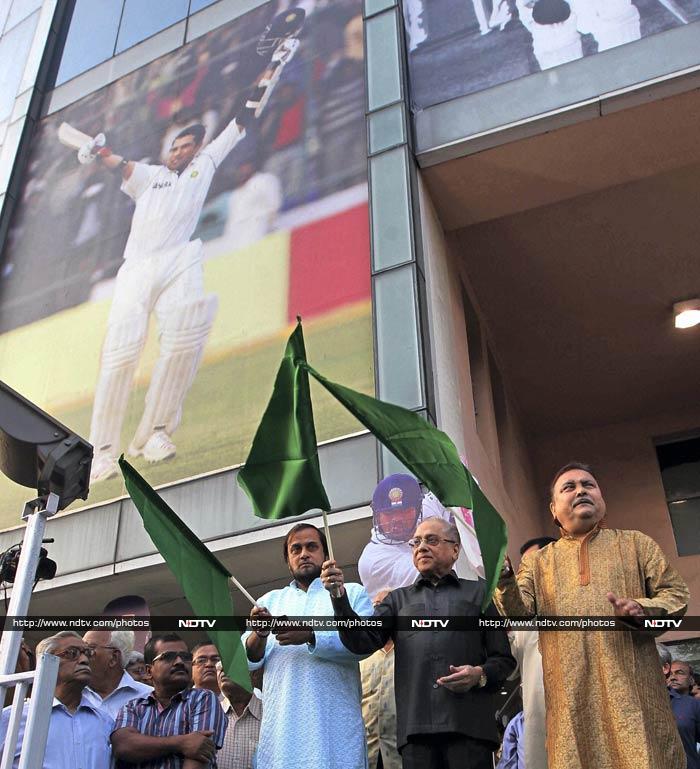 A tableaux showcasing highlights of Sachin's innings was also flagged off by Cricket Association of Bengal. It will make rounds of the city in honour of the batsman.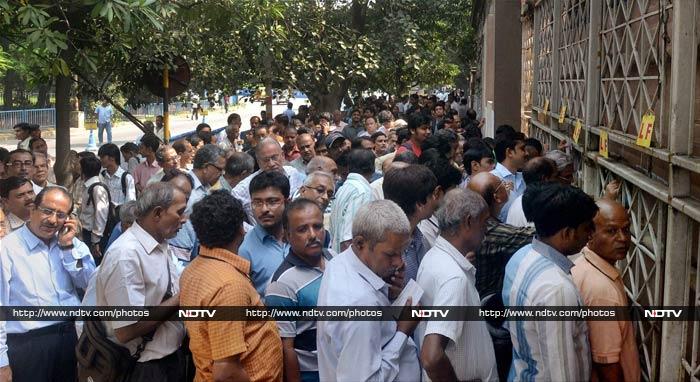 Fans are seen patiently waiting in long lines to get their tickets for the historic match.
And the lucky fans are flaunting their tickets - with image of Sachin printed boldly to reveal the height of frenzy.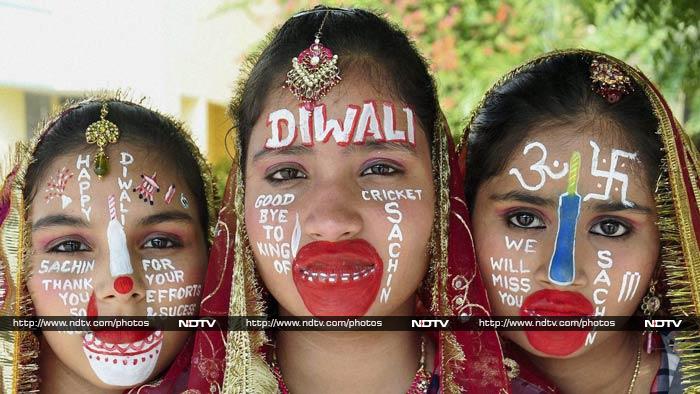 Fans elsewhere too have been expressing their views on not watching Sachin play in the time to come, after he retires from Tests.
In Allahabad, this beautiful tribute was paid to the cricketer on the night of Diwali.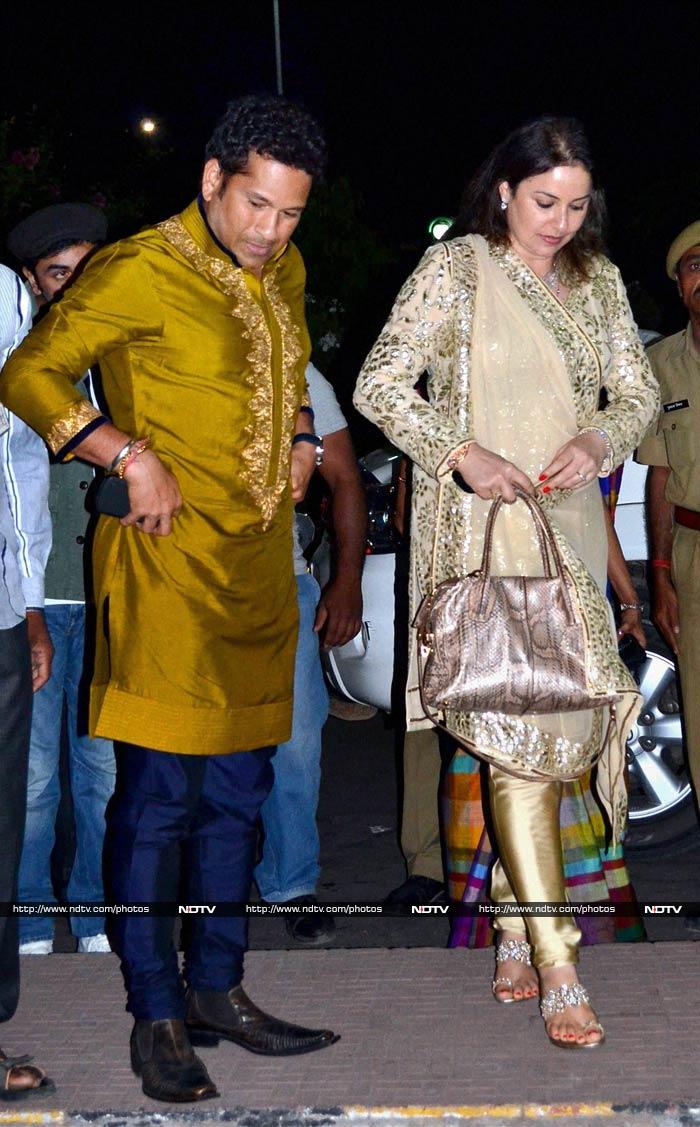 And the man himself was seen at Nita Ambani's party on Diwali night, before boarding his flight to Kolkata.
The cricketer is seen here with Bollywood actor Ranbir Kapoor.