England embarrass India to a defeat
Indian fans wanted to see a fight. Instead, England fans got a victory a day early as their team cruised to a 319-run win on Day 4 of the second Test. A look at their strong showing on Monday. (AFP and AP images)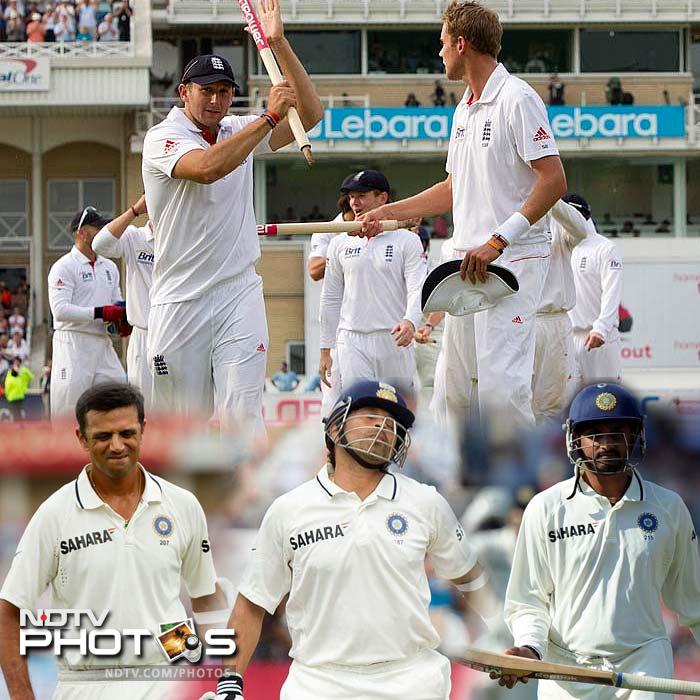 Indian fans wanted to see a fight. Instead, England fans got a victory a day early as their team cruised to a 319-run win on Day 4 of the second Test. A look at their strong showing on Monday. (AFP and AP images)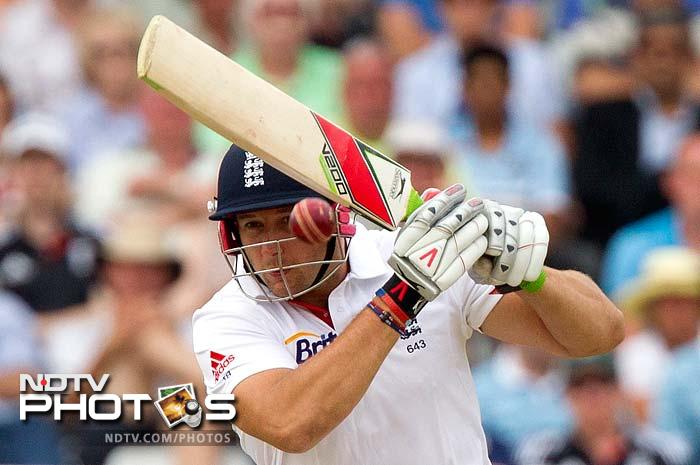 England began the day from a position of strength. Matt Prior was removed after just 17 runs had been added but Tim Bresnan showed he could bat as well as any other.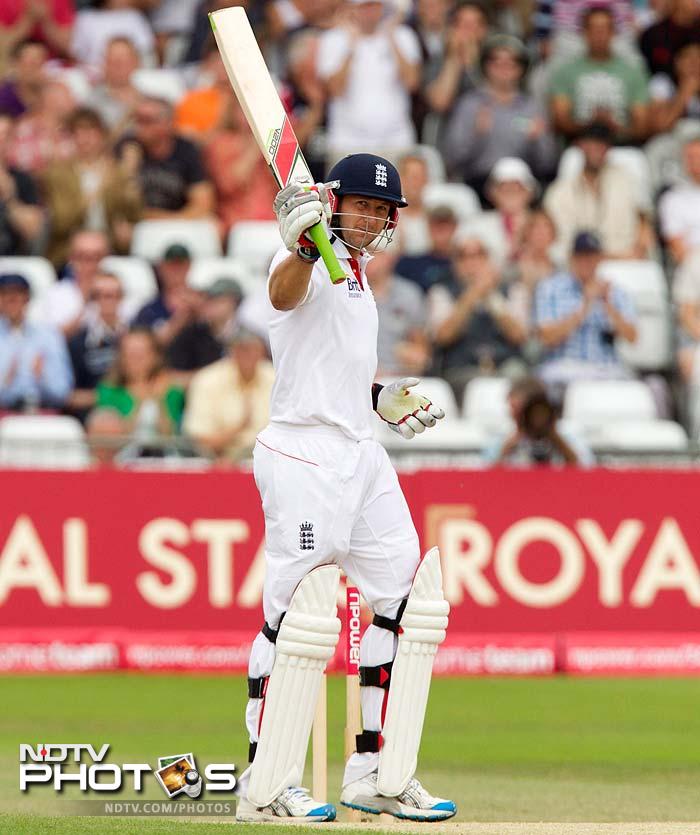 Resuming his innings on 47, Bresnan brought up his fifty and showed no signs of letting the Indians come in to bat.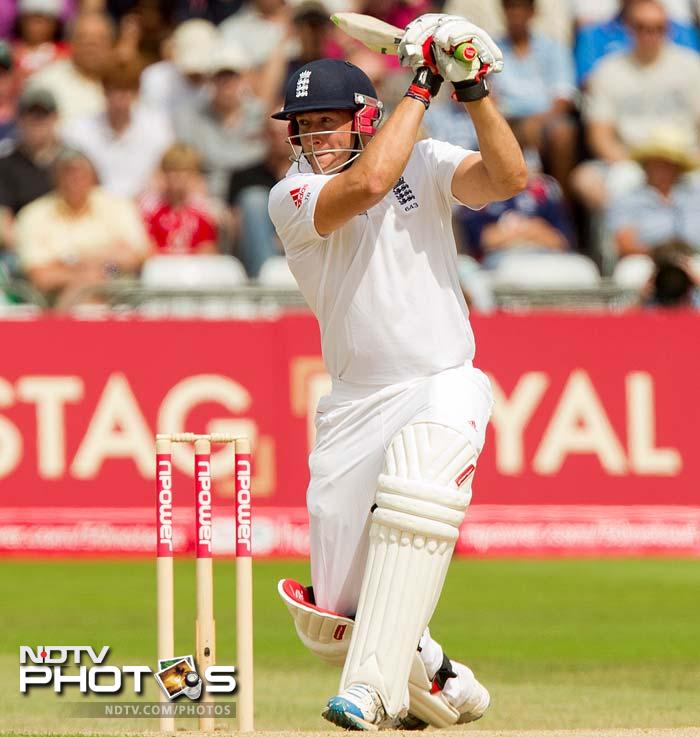 His innings of 90 off 118 deliveries had 17 strikes that found the fence. That is 17 times Indian bowlers were made to heave and sigh in desperation.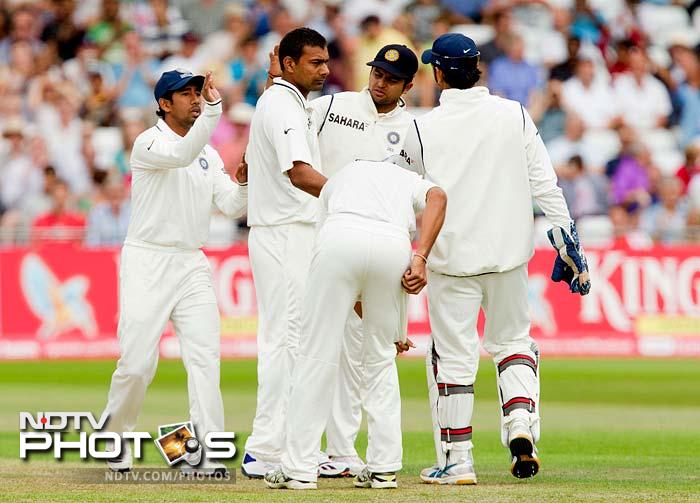 Bresnan was finally removed by Praveen Kumar who had already removed Prior but the damage which had already been done a day before, had been furthered with fury.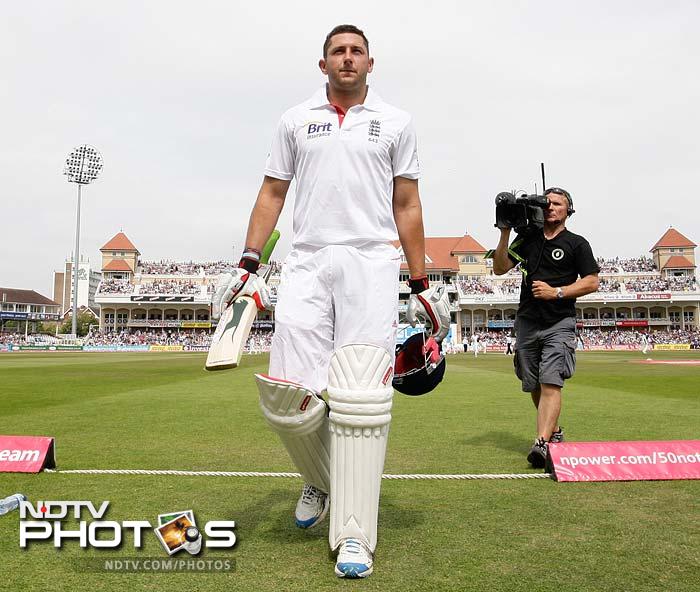 Bresnan's knock and the eventual wicket of Graeme Swann, claimed by Ishant Sharma meant India had a massive target of 478 runs to try and scale or at least survive.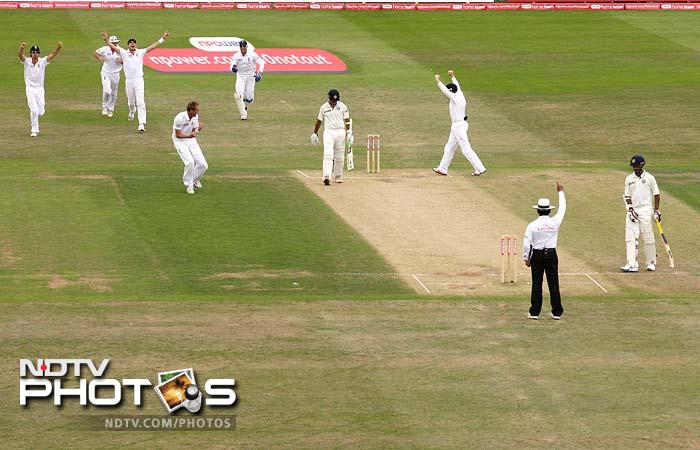 The start for India was disastrous. Rahul Dravid came out to bat with Abhinav Mukund but was sent back shortly after by a determined Stuart Broad.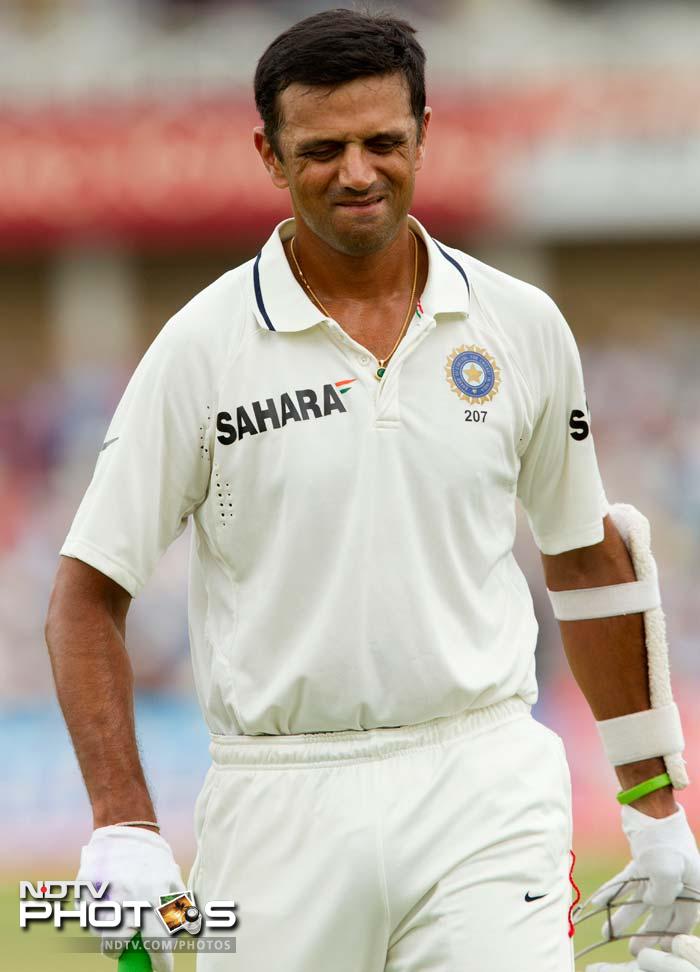 India had just 6 runs on the board, all of Dravid and what was in store in the day begun to get clear.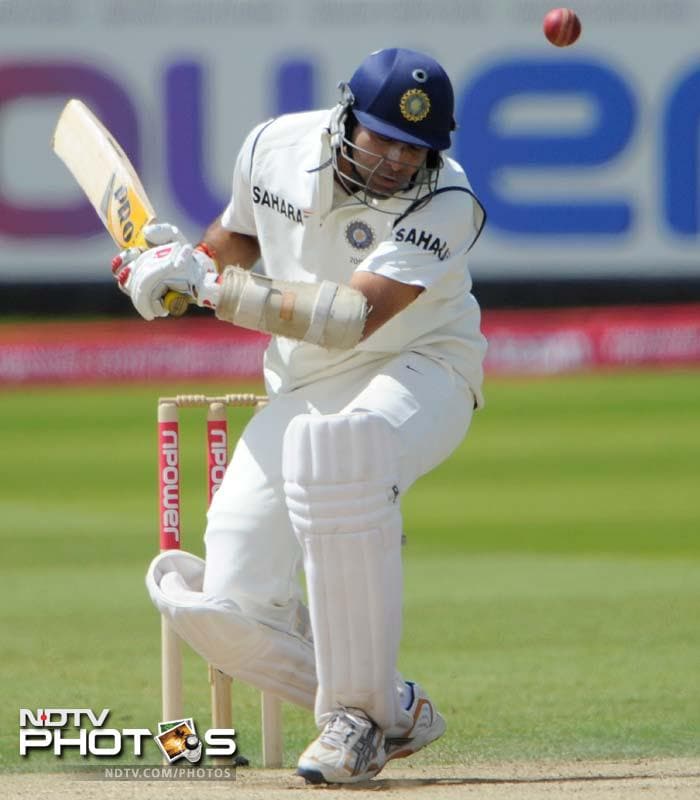 Next up: Laxman. The veteran Test batsman was first tested with the short-pitched balls.
But before more experiments could be tried at him, James Anderson knocked the stumps to deliver the second blow to India. From 6/1 to 13/2.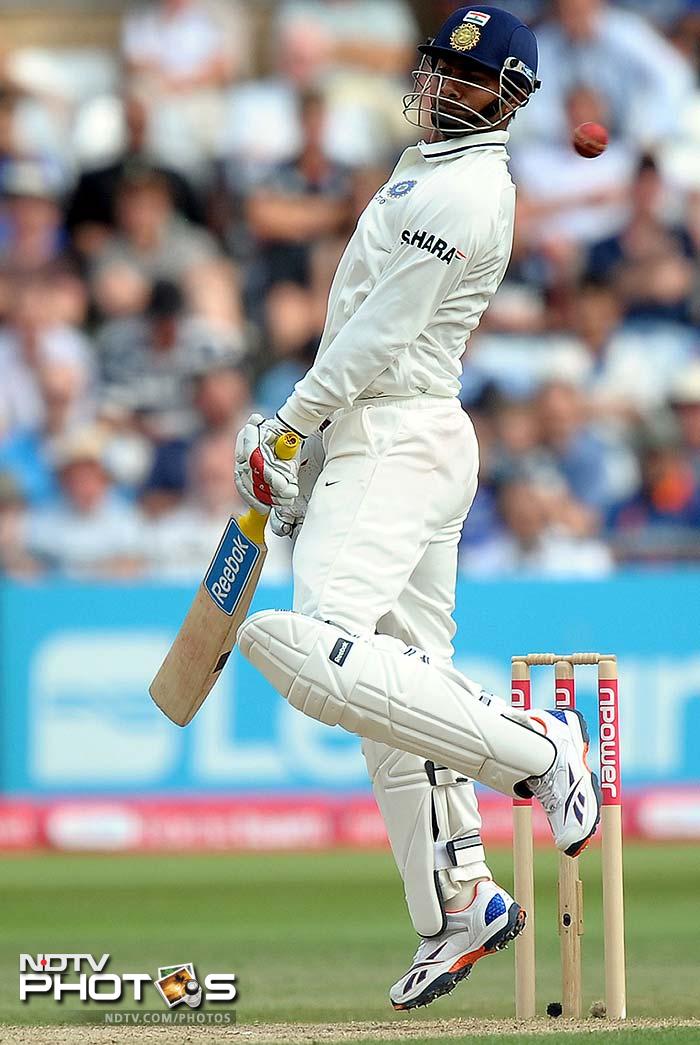 It was the same strategy for young Abhinav Mukund as well. The Tamil Nady batsman looked to resist, but only for the slightest of durations.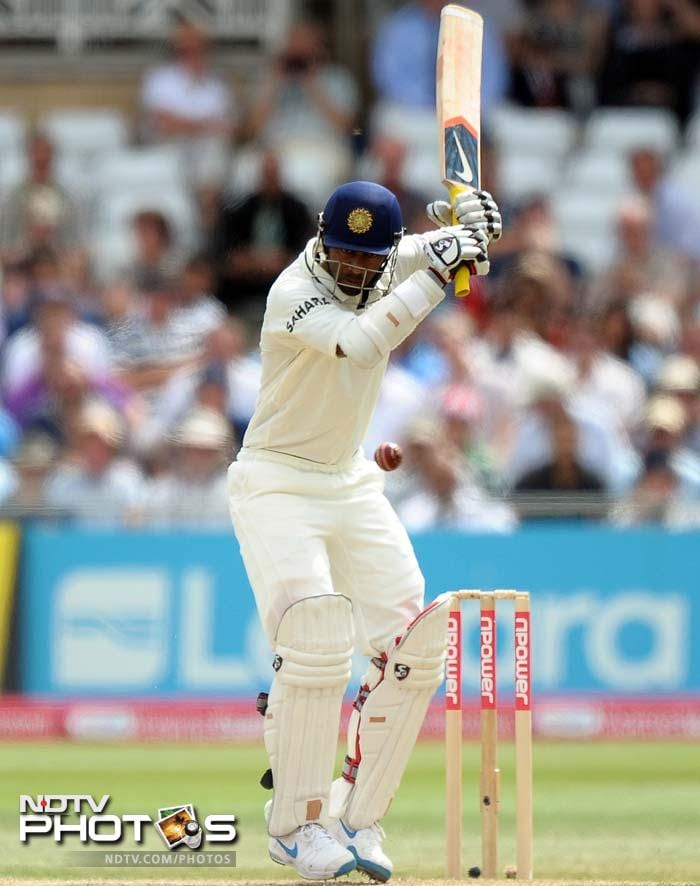 Mukund was good in letting go off deliveries and played 47 deliveries for his 3. It did not matter since by now, it looked all about battling against time than gunning for a win.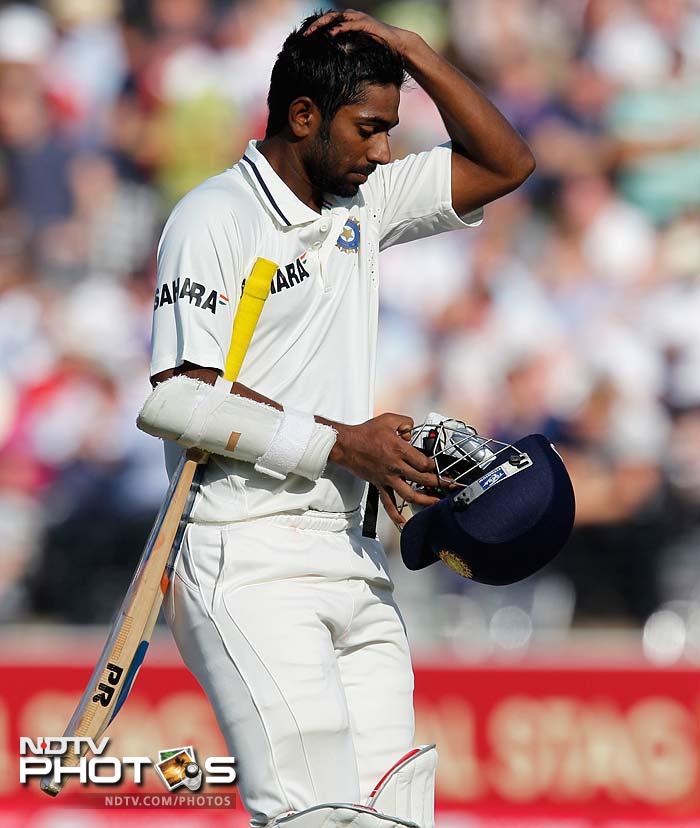 Broad had one and so did Anderson. It was Bresnan then who decided to get into the act and got rid of Mukund, to open his account.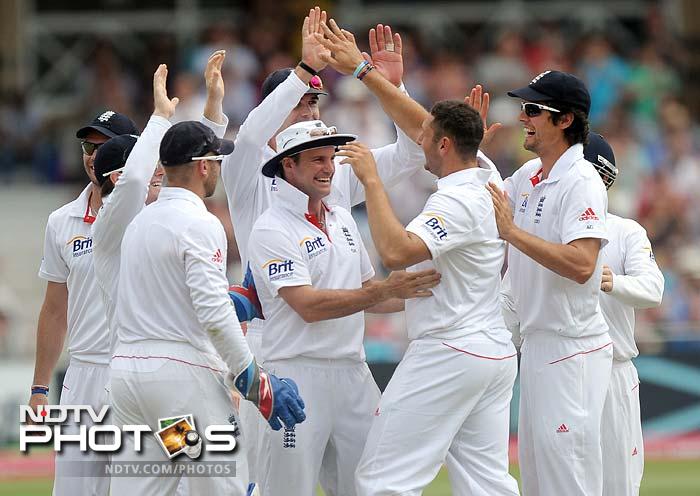 In walked Raina and out he went. Well, after facing 5 balls. Bresnan struck again to put India virtually out of the game, with 4 wickets down.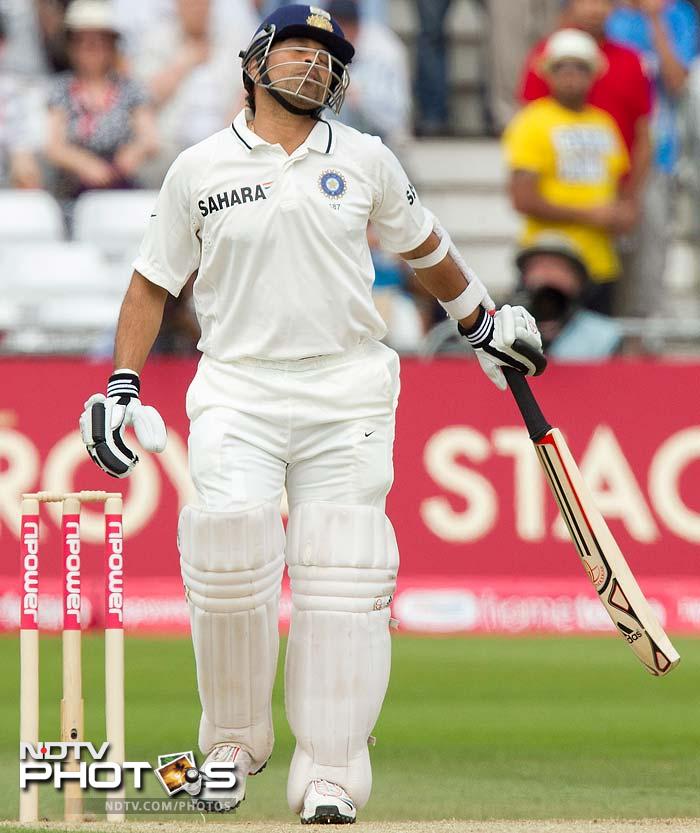 Sachin Tendulkar, who had arrived at the crease by now, was not having a great time himself. He was peppered by the English bowlers but the batsman continued to resist for India, for some time.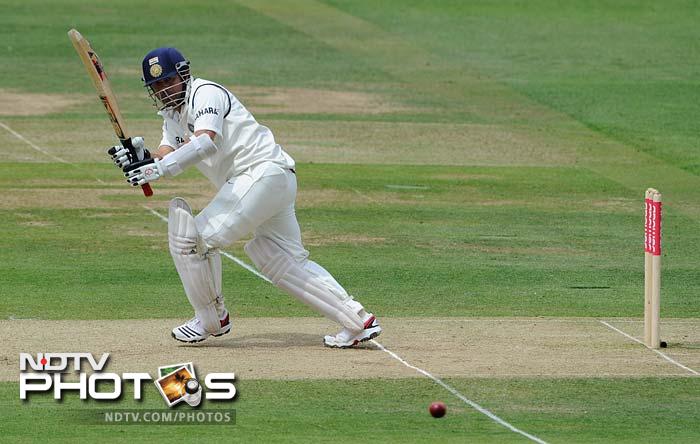 It soon became a Sachin vs England contest as the Little-Master hit some good shots to bring up his fifty.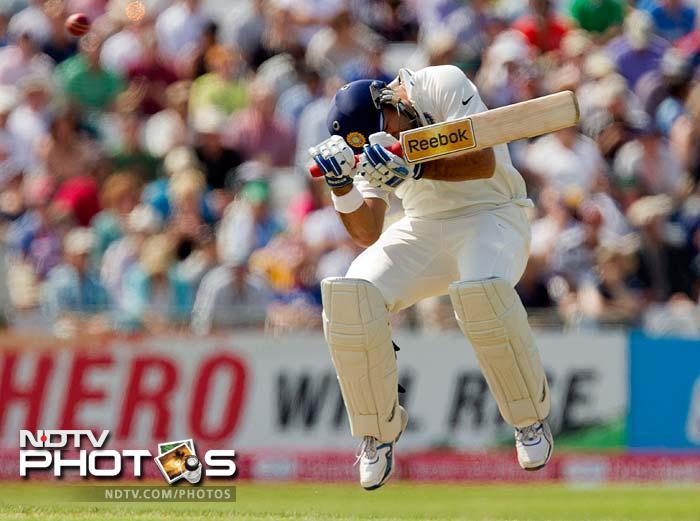 Yuvraj on the other end was tentative at best and was eventually removed by Bresnan who was in such good form that even India skipper MS Dhoni fell to him, shortly after.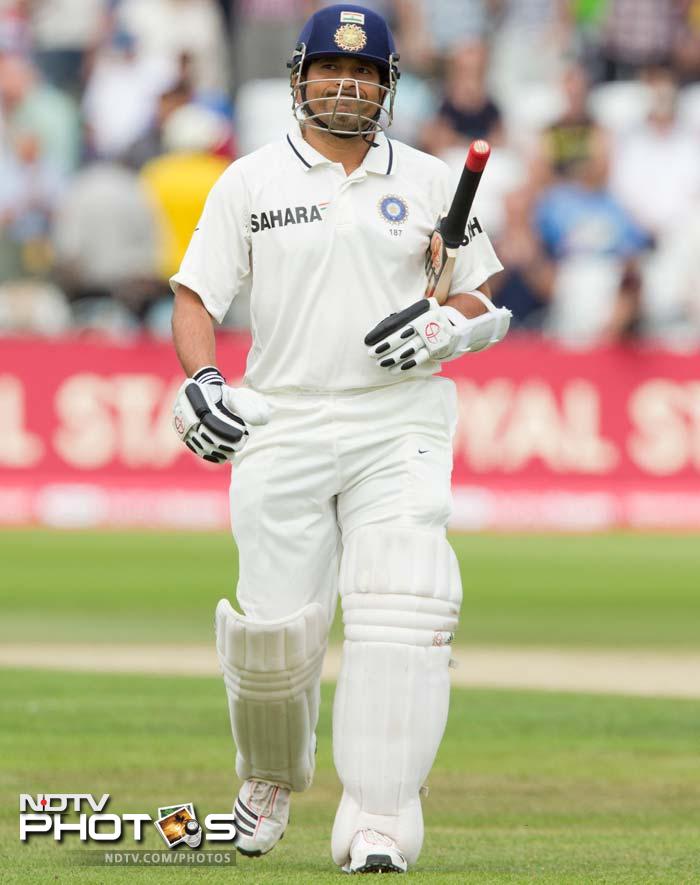 Sachin himself was picked up by Anderson when he found the legs of the batsman, in front of the wicket. India now virtually out at 107/7.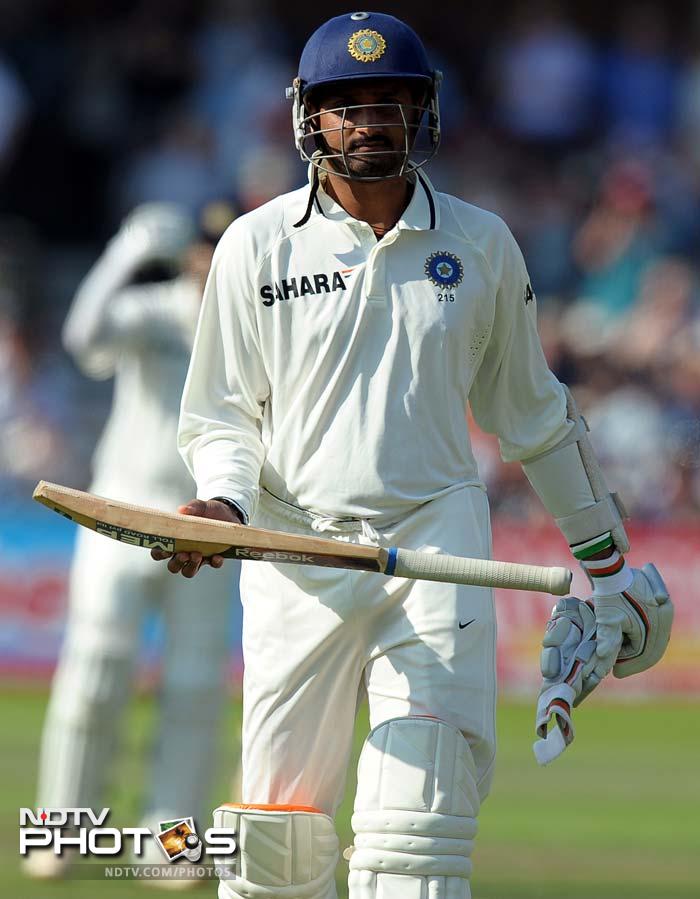 Harbhajan Singh played for some time, helped himself to 46, hit a six and eight boundaries but the celebrations at Trent Bridge had already begun for an England win.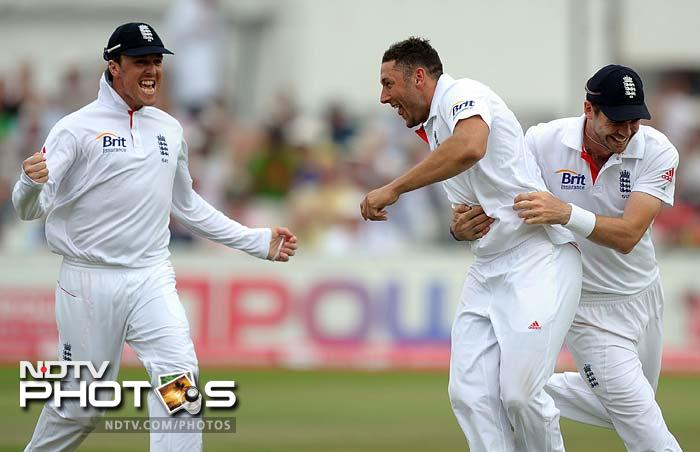 Bresnan struck to remove Harbhajan and made him his fifth victim. This was a first for the bowler in Test cricket.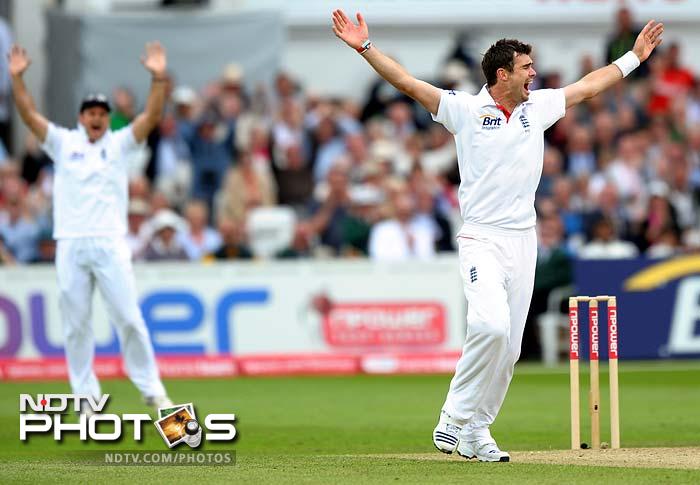 Anderson then removed Praveen Kumar while Broad completed the formalities by claiming Ishant's wicket for game, set and match to England.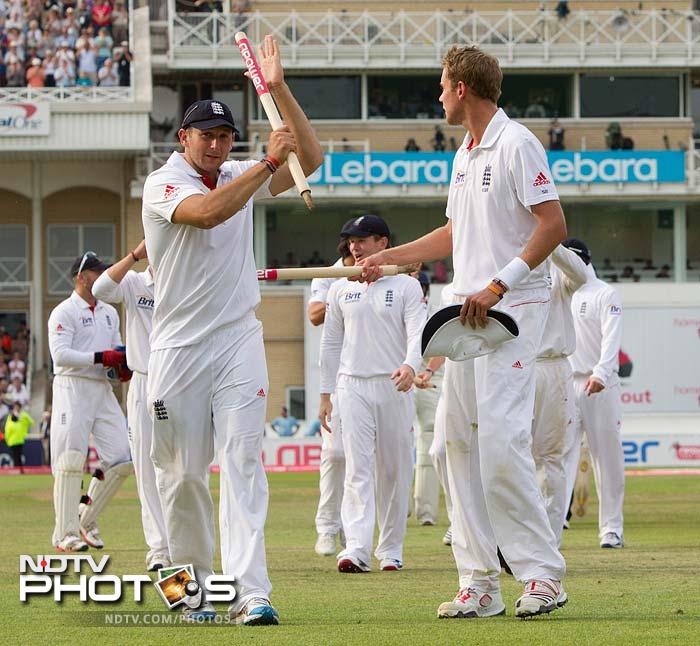 England won the match, bowling India out for a measly 158, 319 runs short of the target and with an entire day's play still left.