England beat India to claim top Test-spot
These are not ordinary men. They are part of the new Number 1 Test team in cricket. A win by an innings and 242 runs against India gave England the series and the rank at Edgbaston. A look: (AP and AFP images)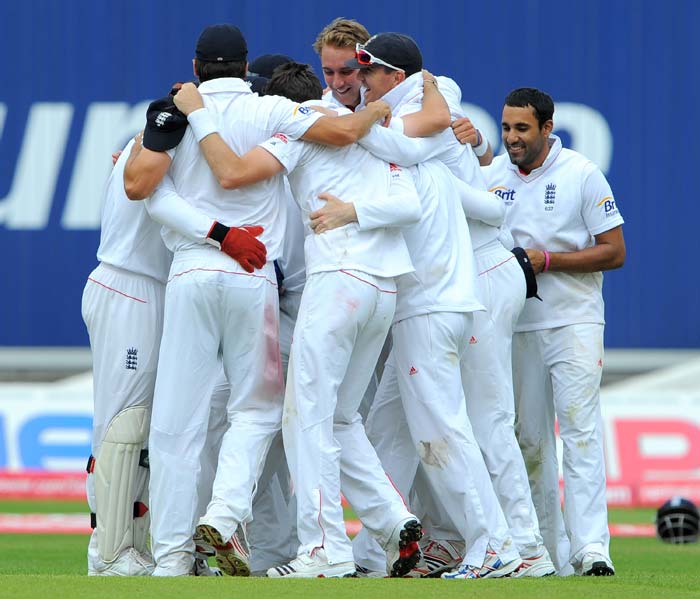 These are not ordinary men. They are part of the new Number 1 Test team in cricket. A win by an innings and 242 runs against India gave England the series and the rank at Edgbaston. A look: (AP and AFP images)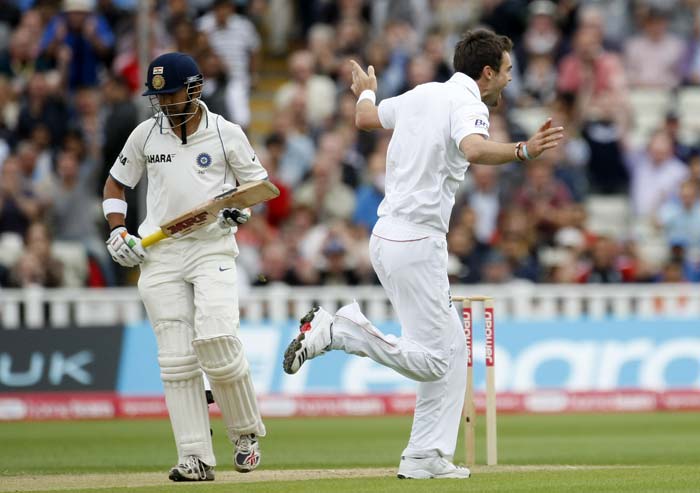 Already a wicket down and with a mammoth total staring at them, India lost Gautam Gambhir to James Anderson early to hint at what was in store for the visitors.
Gambhir was unable to add to his overnight score of 14 and left behind a jubilant England side and an expectant crowd, applauding the hosts.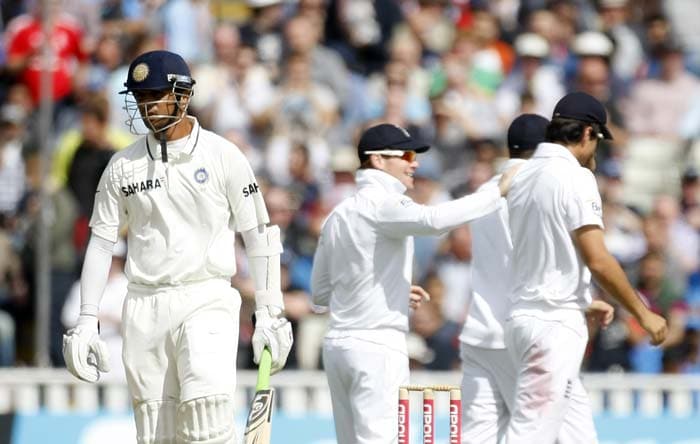 Anderson had more misery to pile on India. He followed up his wicket of Gambhir with that of Rahul Dravid, much before the otherwise rock-solid batsman could manage a counter-attack.
VVS Laxman was up next. On his way out that is. Anderson induced an edge off his bat to send him back on a personal score of just 2 runs.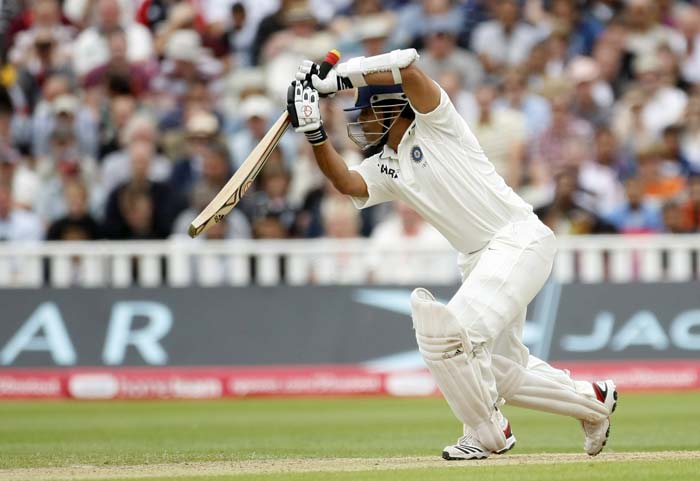 Sachin Tendulkar looked to snatch some respect back from England. He played well for his score of 40 but an unfortunate run-out eventually, cost him his wicket.
Graeme Swann, who inflicted the run-out, returned to claim the wickets of Suresh Raina and Amit Mishra to add insult to India's injury.
MS Dhoni at the other end, played some heroic shots. He got some support from a hard-hitting Praveen Kumar at the other end. It was pure entertainment before what was clearly, the inevitable end of the Test match.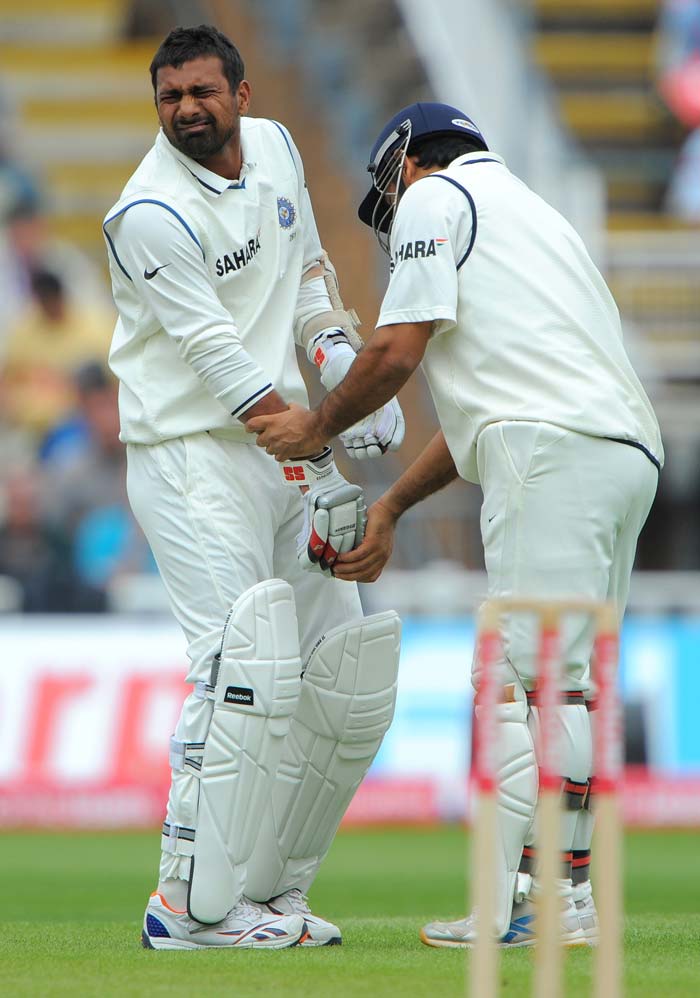 Kumar took some body-blows but returned the favour with a few more heaves beyond the boundary rope. He scored 40 but fell soon after and the rest of the tail caved in as well.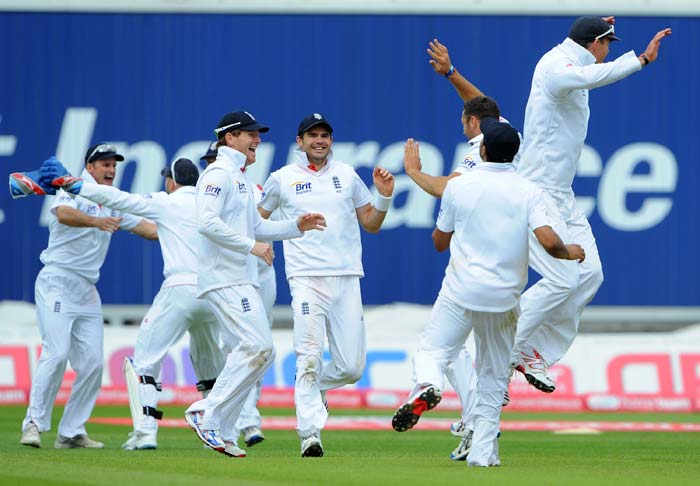 It was a massive win in terms of numbers as well as in terms of power-shift for England and the celebrations were obvious.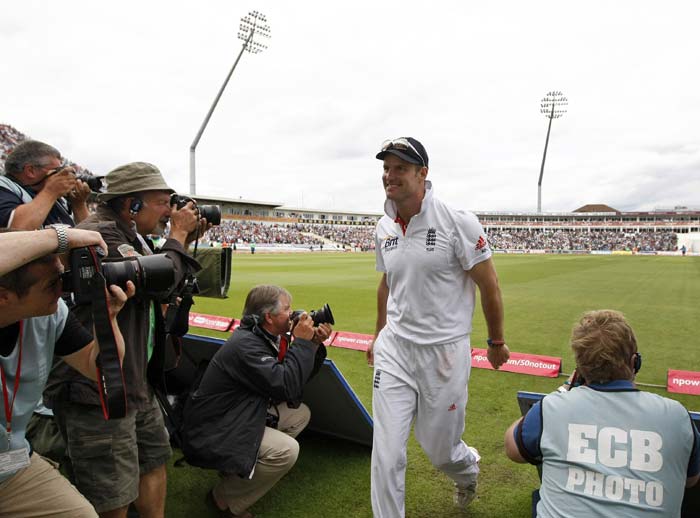 Andrew Strauss' side began the series on the third spot, behind South Africa in the Test rankings. The team is now the Number 1 Test side in the world, a feat 32 years in the making.