5th ODI: India vs Sri Lanka
India met Sri Lanka on February 14. Such an auspicious day could not have any love lost between the two sides. Their match was fiercely fought but ended in a docile manner with both teams sharing points. A look: (AFP and AP images)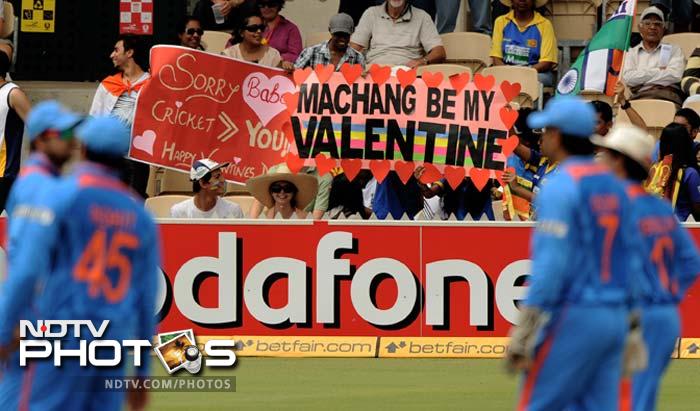 India met Sri Lanka on February 14. Such an auspicious day could not have any love lost between the two sides. Their match was fiercely fought but ended in a docile manner with both teams sharing points. A look: (AFP and AP images)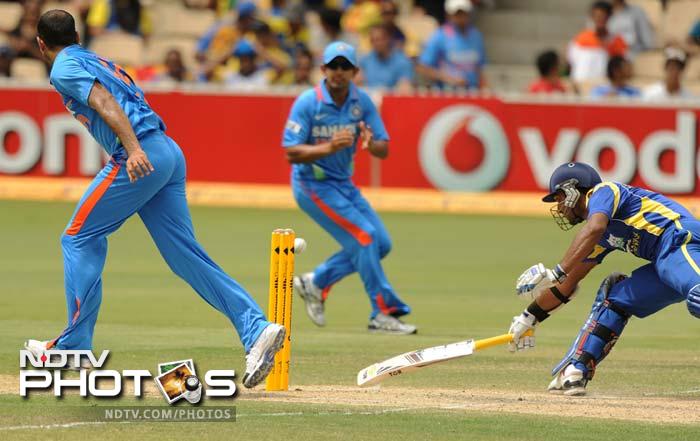 Kumar Sangakkara is seen here making his ground as Indian fielders attempt to run him out. Sri Lanka had won the toss and had opted to set a target.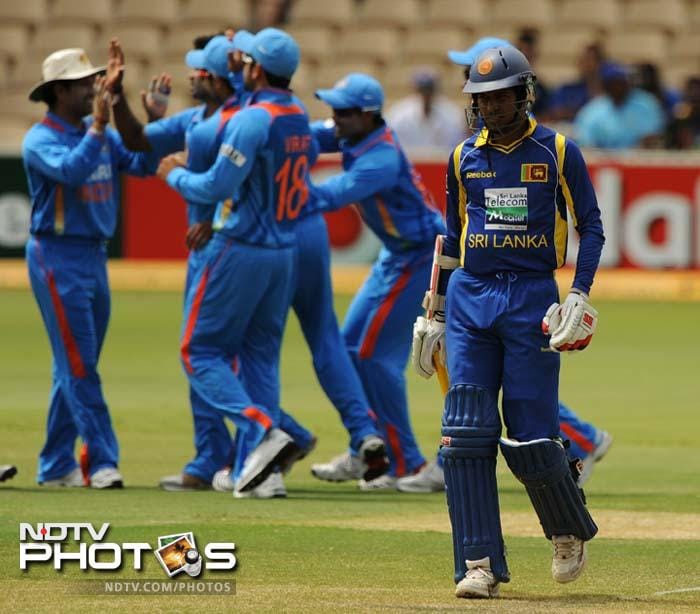 India celebrates the dismissal of Sri Lanka's Upul Tharanga (R) who was the first batsman to be dismissed. He failed to open his account.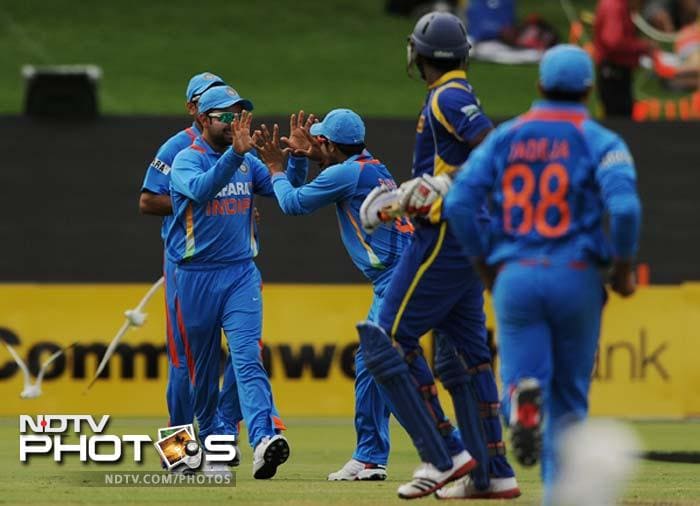 Sri Lankan batsman Thisara Perera (2nd-R) is seen here walking back to the pavilion. He was dismissed on 5 by R Ashwin.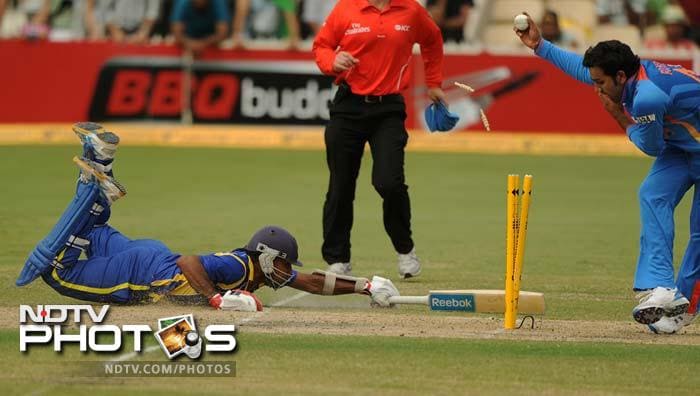 Sri Lankans had spirited performances from certain players however. Mahela Jayawardene (43) is seen here diving to save his wicket. He gave good support to Dinesh Chandimal who scored 81.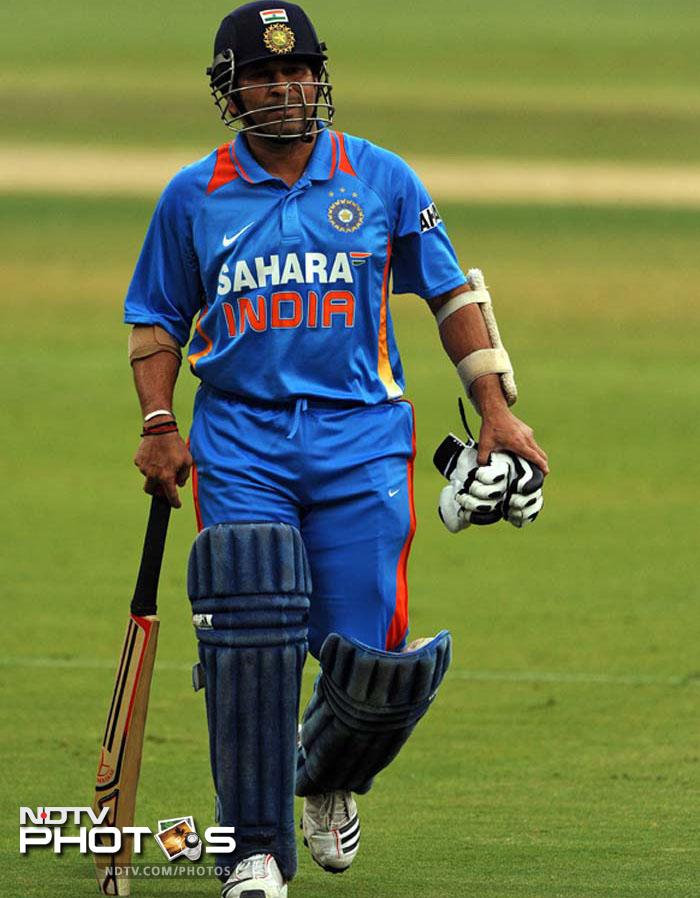 In reply to Sri Lanka's 236, the chase was not started on a brilliant note. Sachin Tendulkar was the first to leave after scoring 15.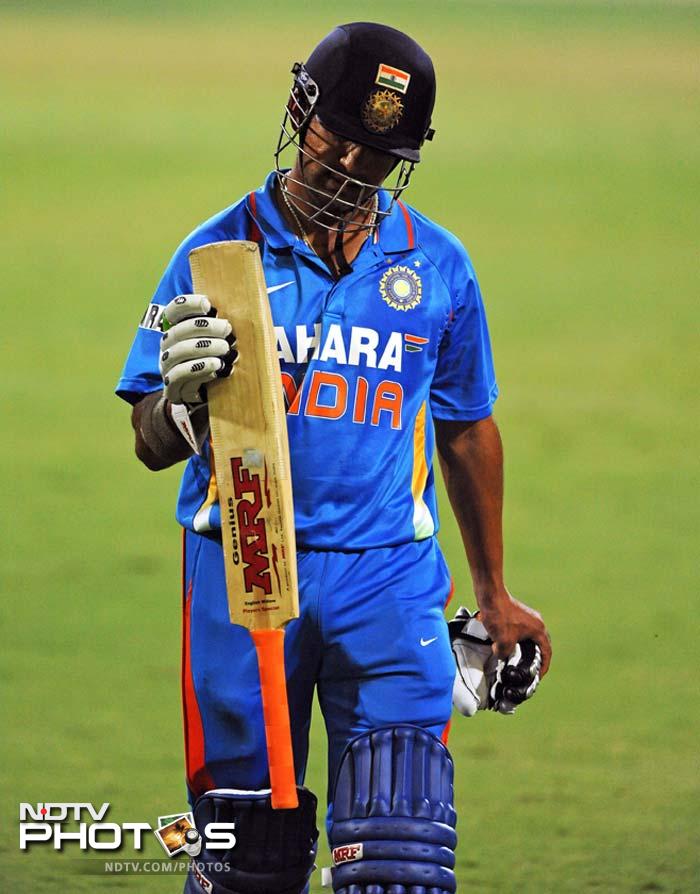 Gautam Gambhir checks his bat after smashing 91 but falling to a run-out.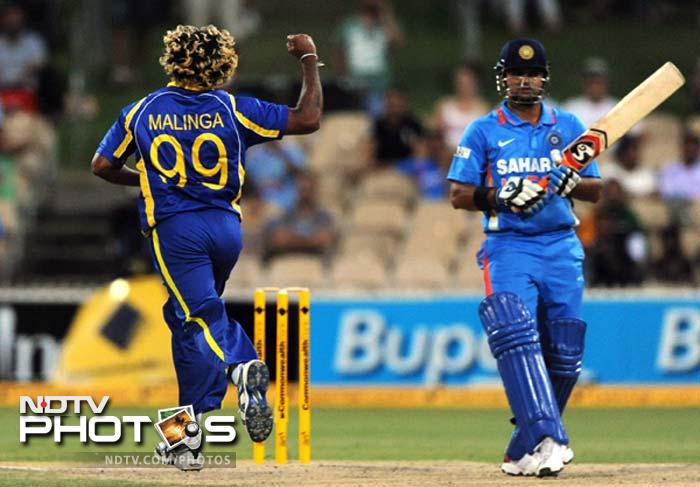 Suresh Raina (R) is seen here after he was dismissed by Lasith Malinga on 8. Raina edge a ball for Sangakkara to complete a regulation wicket-keeping catch.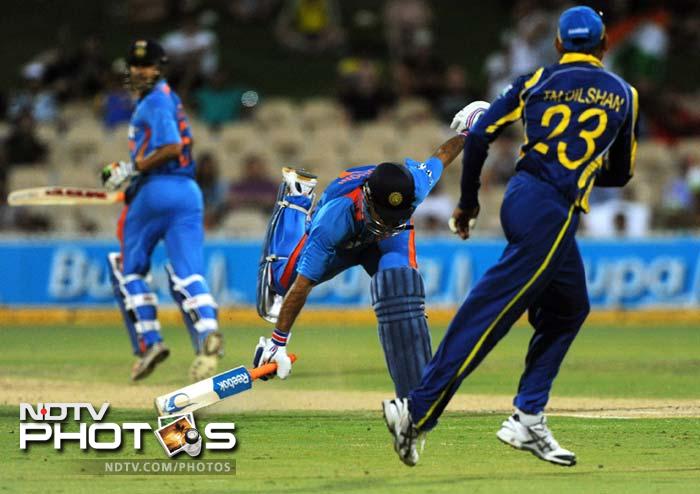 There were certain contributions which looked threatening but a number of run-outs cost India dear.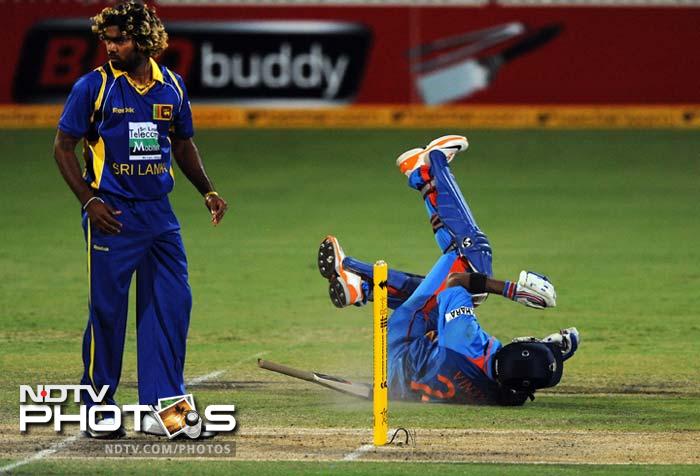 Vinay Kumar (seen here diving) joined ranks with Irfan Pathan and Gambhir as the players who fell to Sri Lankan fielding.
In the end, it was left to skipper MS Dhoni to power India's innings.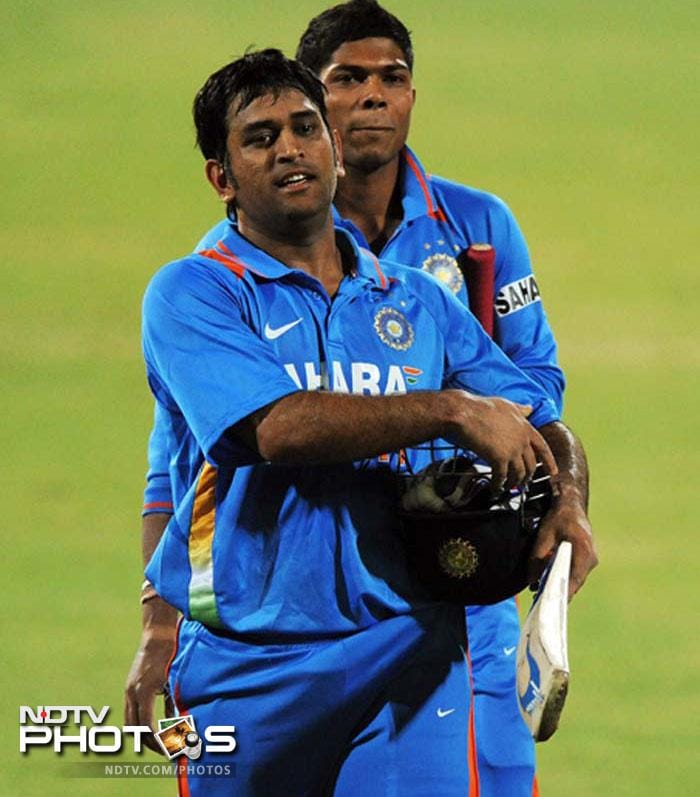 He however could take only three of the last delivery, a run short of India's target score of 237. The match ended in a tie as both teamswere left ruing missed chances.