World Cup Final: New Zealand Get Set for Big Battle in Melbourne
New Zealand cricketers have never known what it feels like before a World Cup final. That though is no reason for the current team to feel intimidated as they get set to battle Australia in the summit clash of World Cup 2015.

While playing Aussies in Australia won't be easy, the Black Caps appeared confident when they came out for a training session. (All images courtesy AFP)
New Zealand cricketers have never known what it feels like before a World Cup final. That though is no reason for the current team to feel intimidated as they get set to battle Australia in the summit clash of World Cup 2015.

While playing Aussies in Australia won't be easy, the Black Caps appeared confident when they came out for a training session. (All images courtesy AFP)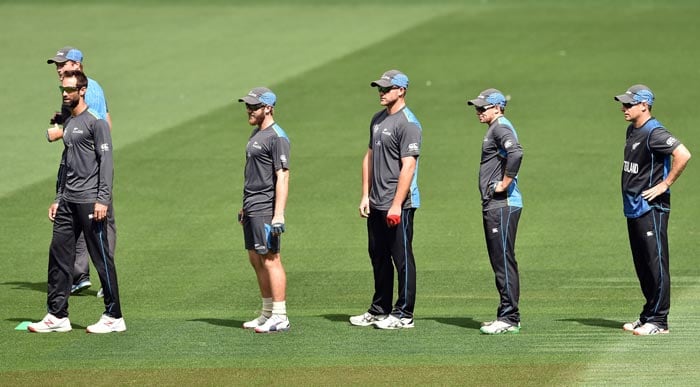 Under a brightly-lit Melbourne sky, the team went through their fielding drills without showing any signs of signs of pre-match jitters.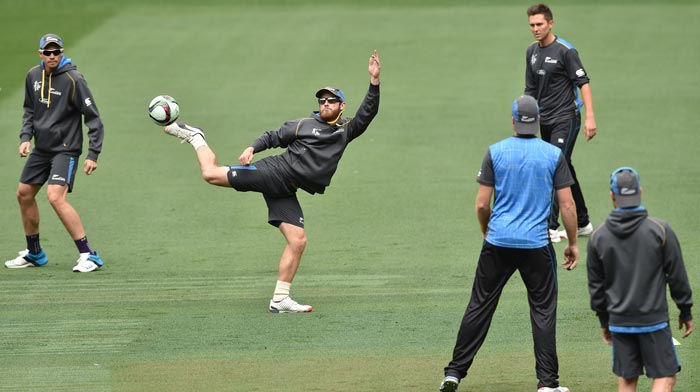 The team has never been in a World Cup final despite playing in seven semi-finals.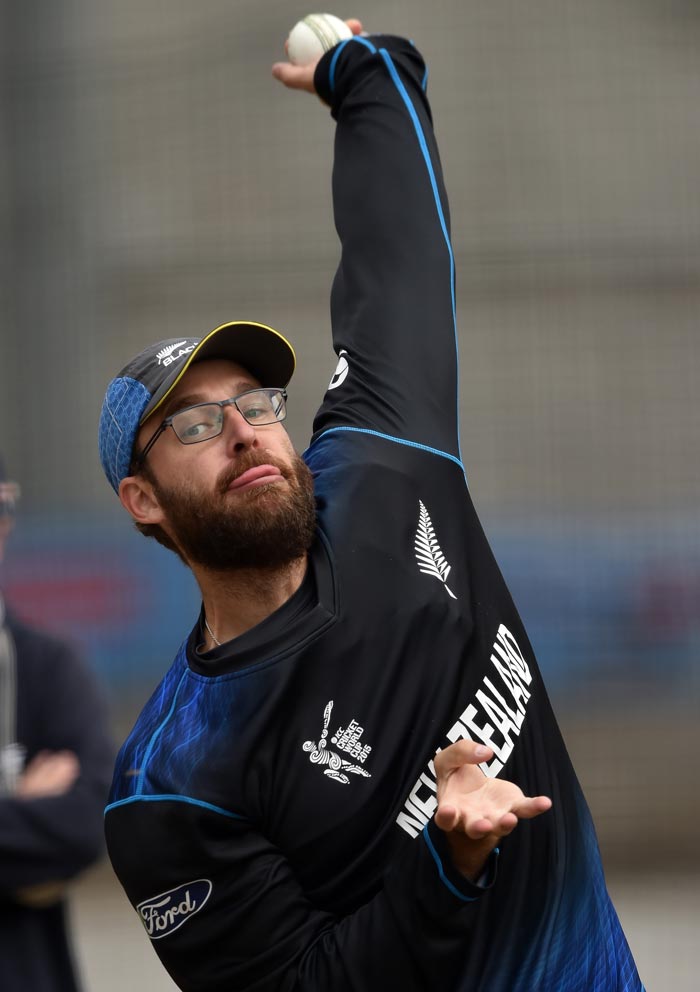 Veteran Daniel Vettori is seen rolling his arms over. Will his spin hurt Aussies?
Corey Anderson (L) is seen here with bowling coach Shane Bond fine-tuning his bowling skills. His all-round ability can be a big help in the final.
Veteran Ross Taylor (L) will also have to share the responsibility against a torrid bowling attack of the Aussies.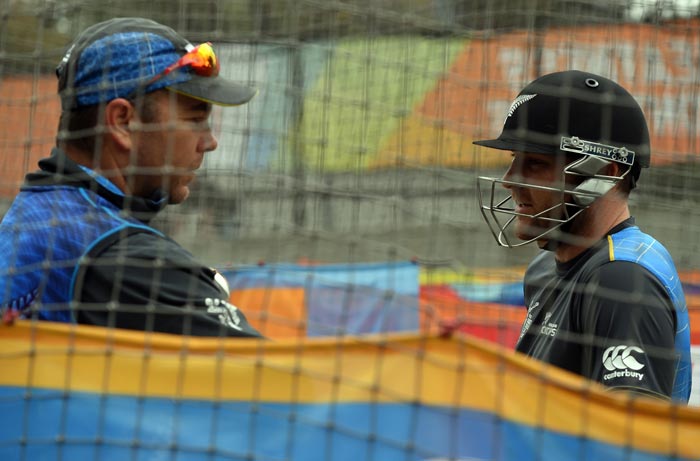 Captain Brendon McCullum (R) has been praised for his leadership this World Cup. Will he take his team to glory?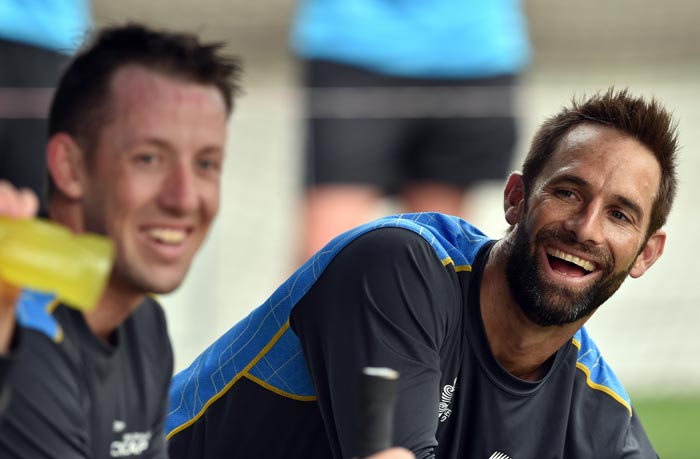 George Elliott (R) played a key role in New Zealand's thrilling win against South Africa in the semis and will once again grab the spotlight.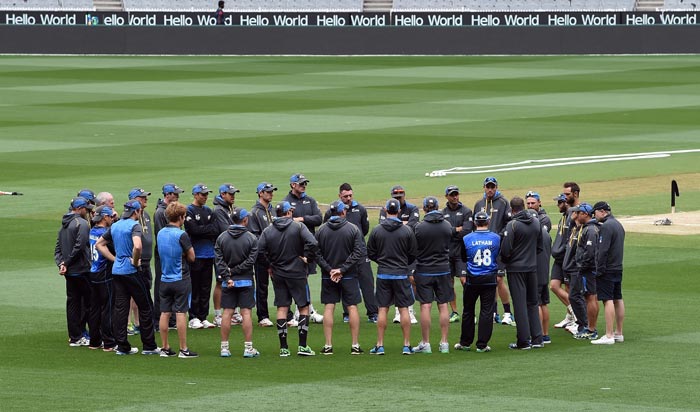 Enjoying an unbeaten run in World Cup 2015 so far, it will be interesting to see if the Kiwis can go past the finish line one last time in the edition.