Mark Webber won the final F1 race of the 2011 season with Red Bull teammate and World Champion Sebastian Vettel finishing second. A look at all that happened on raceday, from the land of the samba! (AFP and AP images)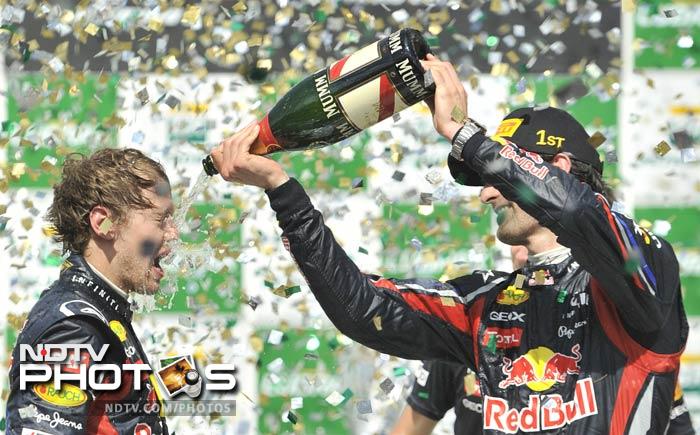 Mark Webber won the final F1 race of the 2011 season with Red Bull teammate and World Champion Sebastian Vettel finishing second. A look at all that happened on raceday, from the land of the samba! (AFP and AP images)
It was a fantastic finish for Webber who ended the season on the third spot, a point ahead of Fernando Alonso.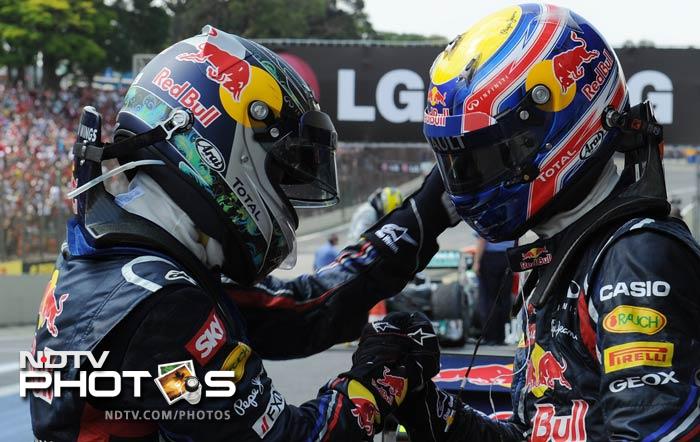 Webber had finished behind Vettel in the qualifying round. Jenson Button of McLaren, who finished third in Sao Paulo, wedged himself between the two Red Bulls in the final drivers standing for the season.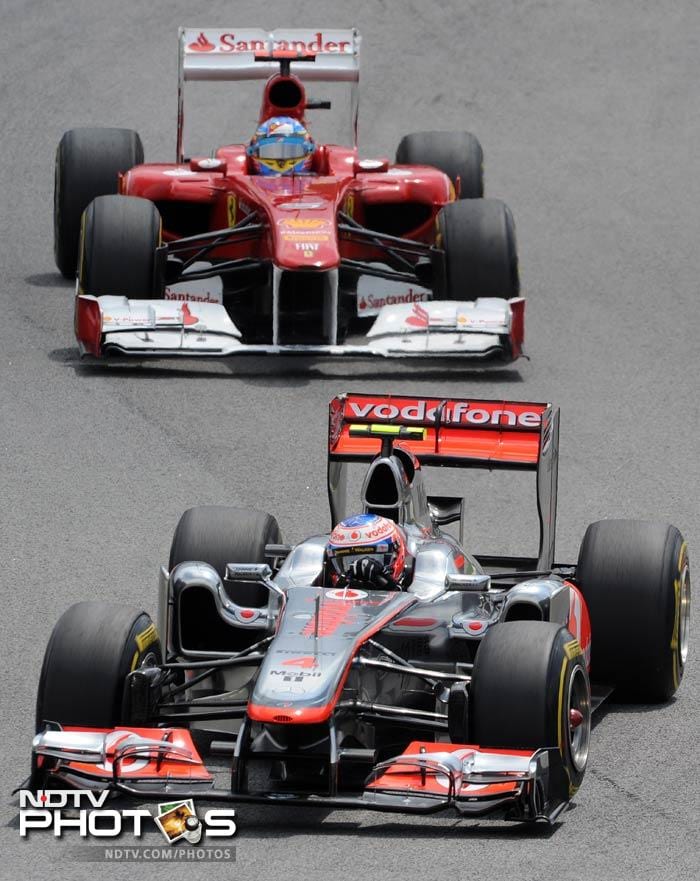 The race itself was fought hard by most of the drivers. Button is seen here, powering his McLaren ahead of Alonso in his Ferrari. Alonso finished the race fourth.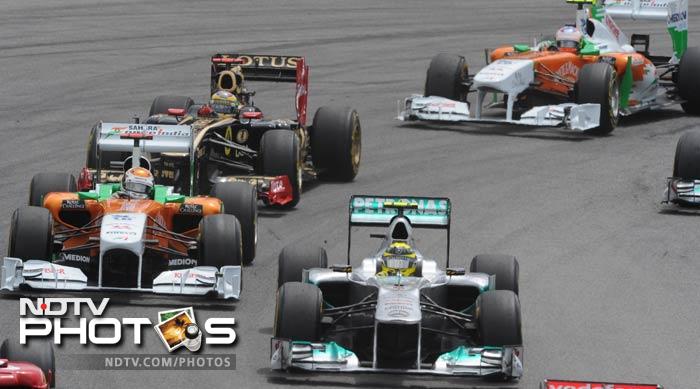 The Force India drivers finished on a high as well. Adrian Sutil (left) finished the race on the sixth spot while teammate Paul di Resta took the eight position.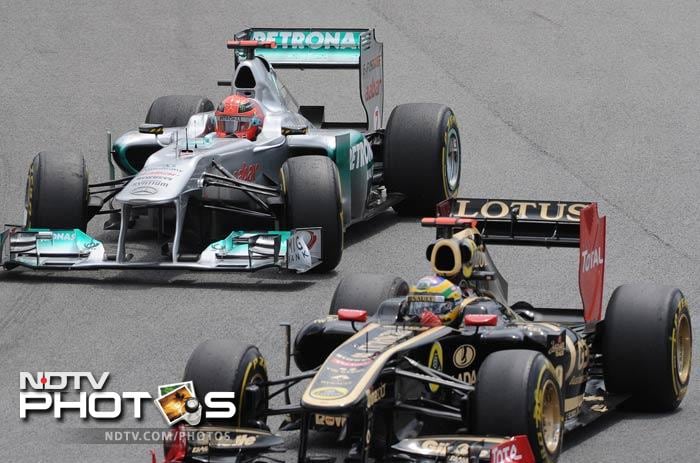 Michael Schumacher (left) will want to forget this race soon enough. He spun the rear tyre of his car to finish 15th despite qualifying 10th fastest.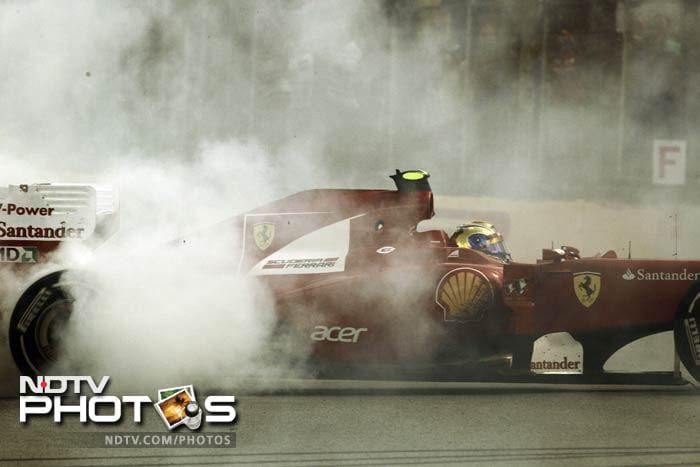 Felipe Massa is seen here spinning his car, for all the right reasons though. He ended the race on the fifth spot.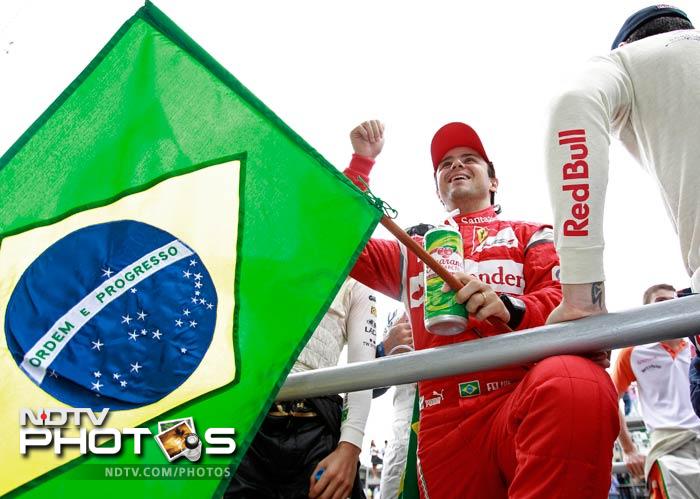 This was Massa's 100th Grand Prix race and it came in front of home fans in Sao Paulo.
Former Formula One world champion Nelson Piquet, of Brazil, got his share of attention too as he drives his 1981 championship-winning Brabham car.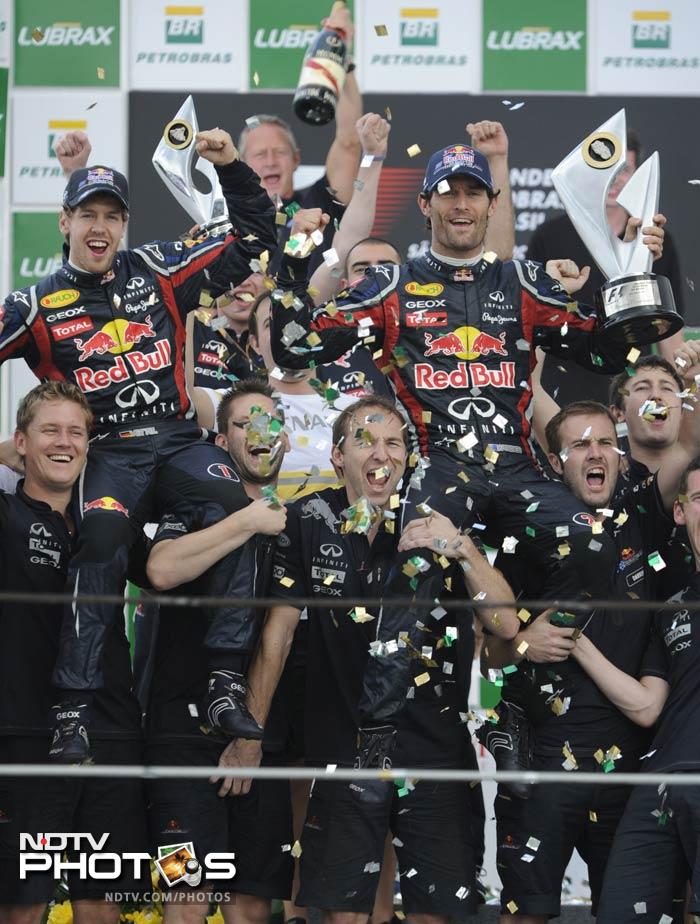 Real honour though went to the Red Bull team as they completed a season in which the team and the two drivers proved that they truly were unmatchable.