Qualifying and more from Brazil F1
Sebastian Vettel clinched his 15th pole position, a record, in the qualifying session of the Brazilian GP on Saturday. A look at the driver, his drive and what other were up to at the Sao Paulo circuit. (AFP and AP images)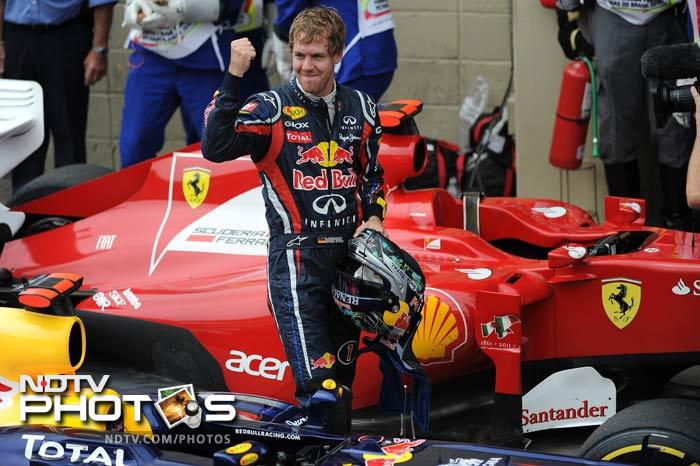 Sebastian Vettel clinched his 15th pole position, a record, in the qualifying session of the Brazilian GP on Saturday. A look at the driver, his drive and what other were up to at the Sao Paulo circuit. (AFP and AP images)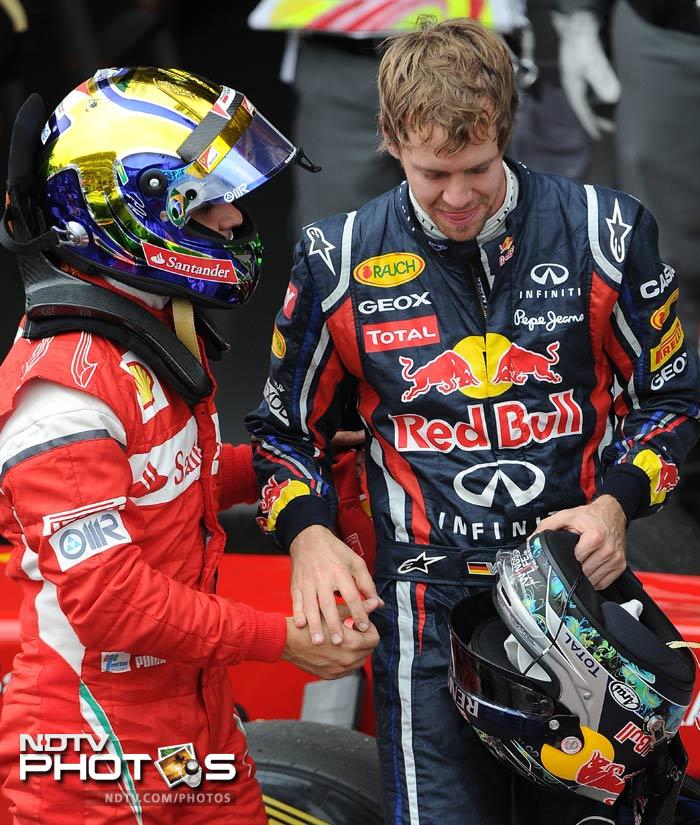 Sebastian Vettel broke former world champion Nigel Mansell's 19-year record by claiming his 15th pole position of the season.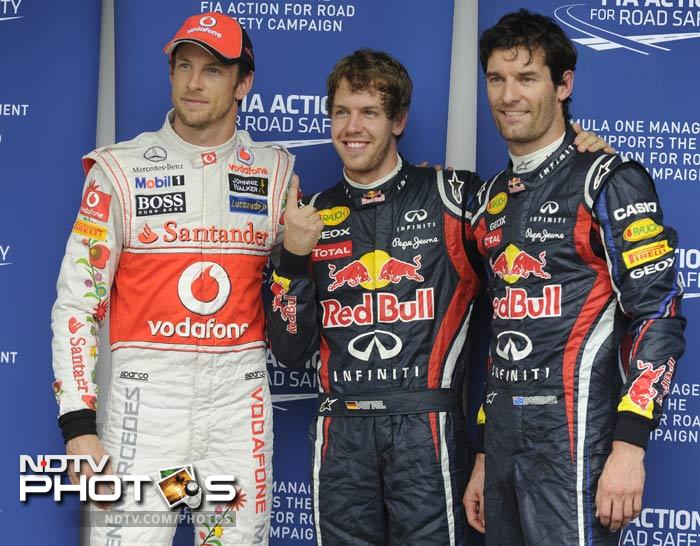 Vettel was followed by Red Bull teammate Mark Webber (r) and Jenson Button of McLaren.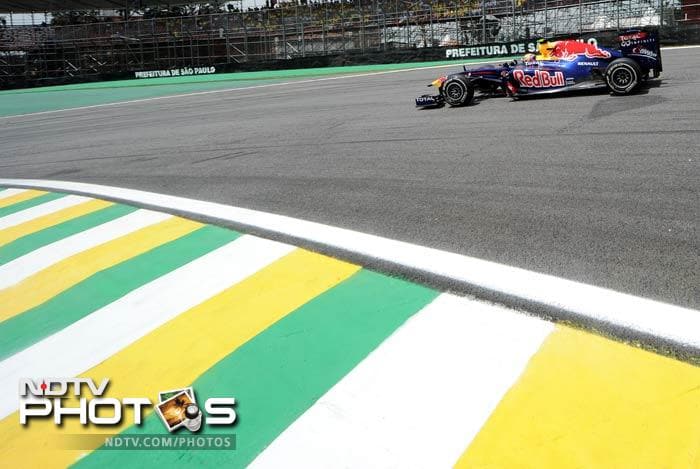 Webber in action during the qualifying session of the Brazilian Grand Prix.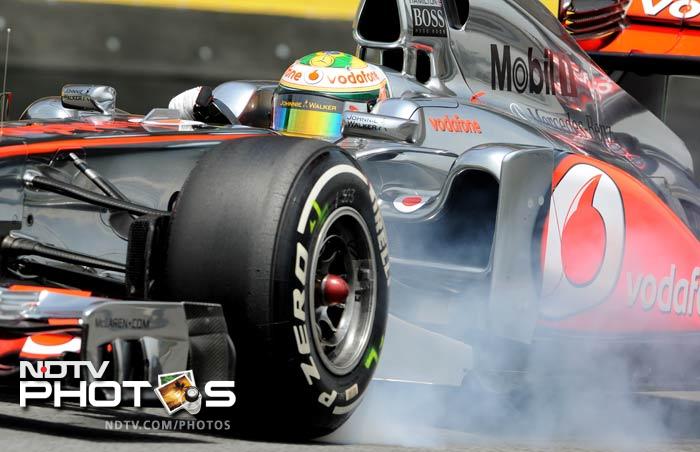 McLaren's Lewis Hamilton drives to the fourth position on the grid. He finished ahead of Fernando Alonso in his Ferrari.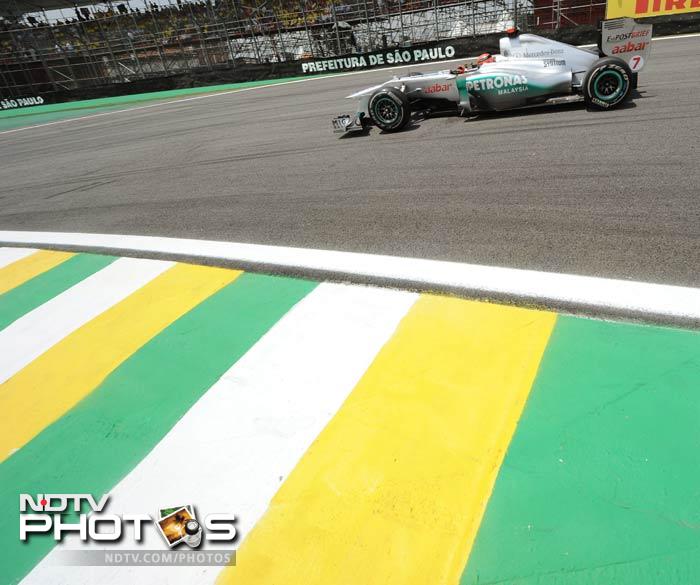 Michael Schumacher in his Mercedes GP, finished 10th fastest but his teammate in Nico Rosberg had better luck as he managed to secure the sixth fastest time.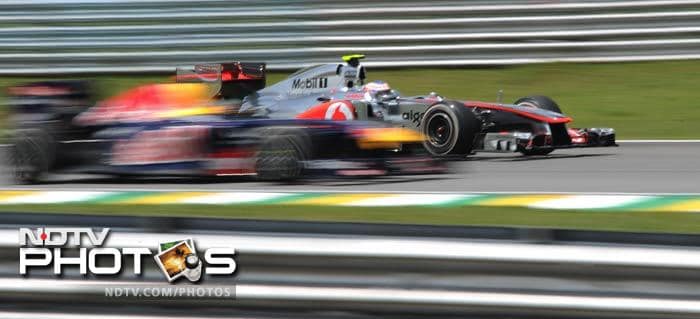 The McLaren of Lewis Hamilton powers past a Red Bull during the qualifying session.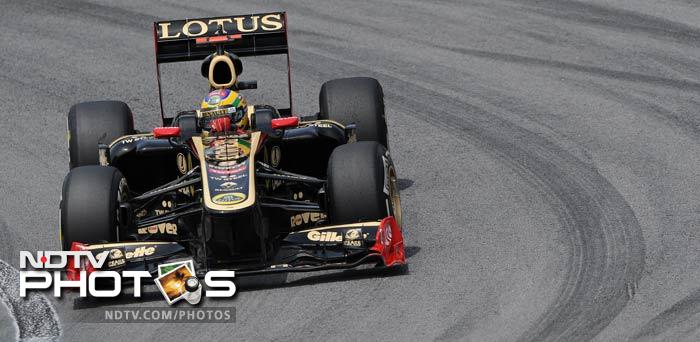 Bruno Senna in his Renault finished with the 9th best time on his home circuit.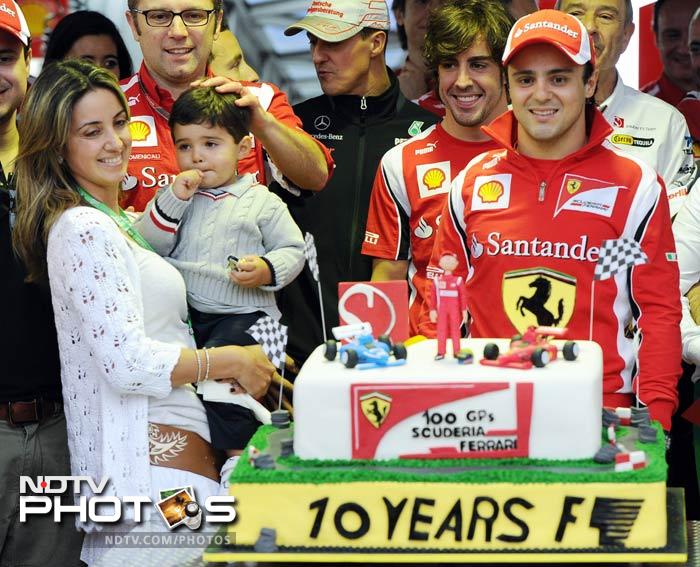 It was celebrations for the other home boy and his Ferrari team for other reasons as well. Felipe Massa will take part in his 100th Grand Prix race and is seen here with his wife Anna Raffaella Bassi (l) and son.