Best moments from Abu Dhabi GP
Lewis Hamilton had hoped for a successful 2012. Success however, came early for the Briton as he registered a win at the Yas Marina Circuit. A look how he and the other stars of F1 fared here. (AP and AFP images)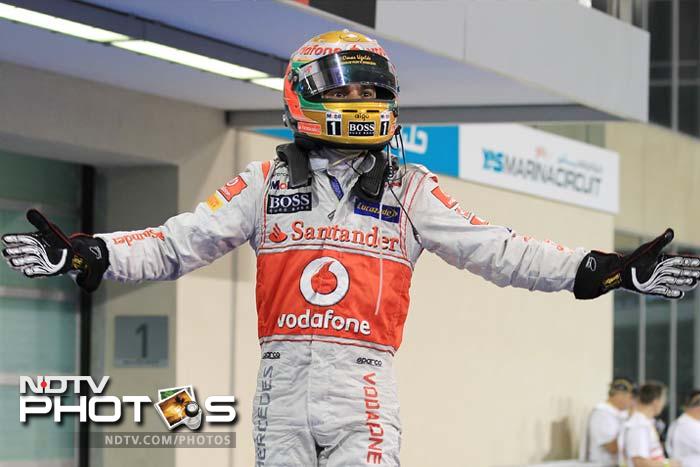 Lewis Hamilton had hoped for a successful 2012. Success however, came early for the Briton as he registered a win at the Yas Marina Circuit. A look how he and the other stars of F1 fared here. (AP and AFP images)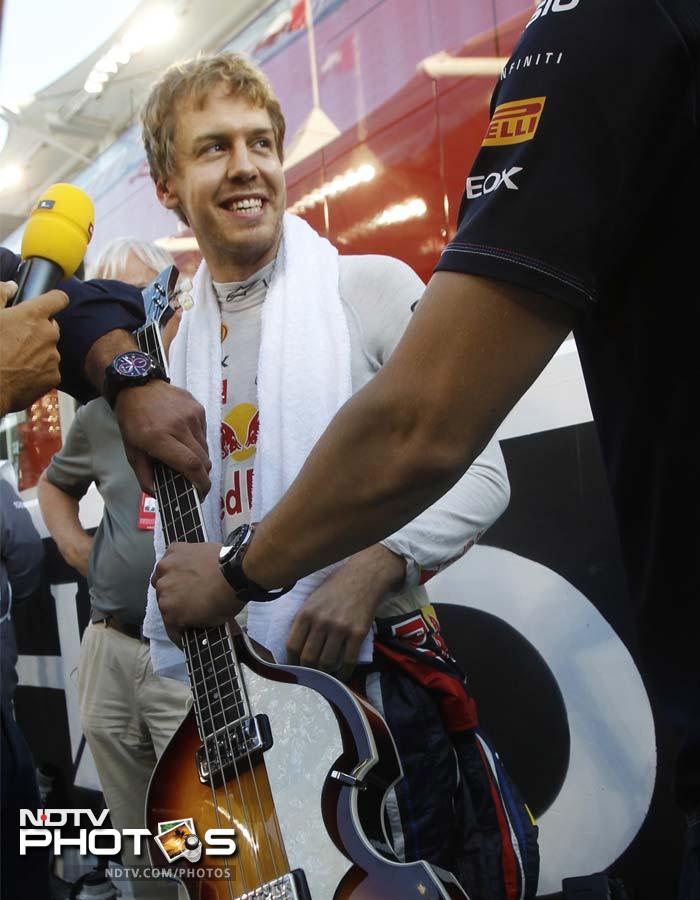 World Champion red Bull, seen here with a guitar before the race, managed to start from the front but a blown rear tyre forced him out seconds after the race began.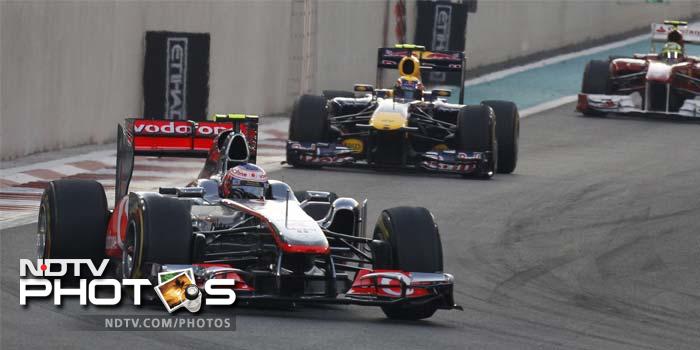 Jenson Button of McLaren is seen here driving ahead of Mark Webber in his Red Bull. Button finished the race third, behind Fernando Alonso.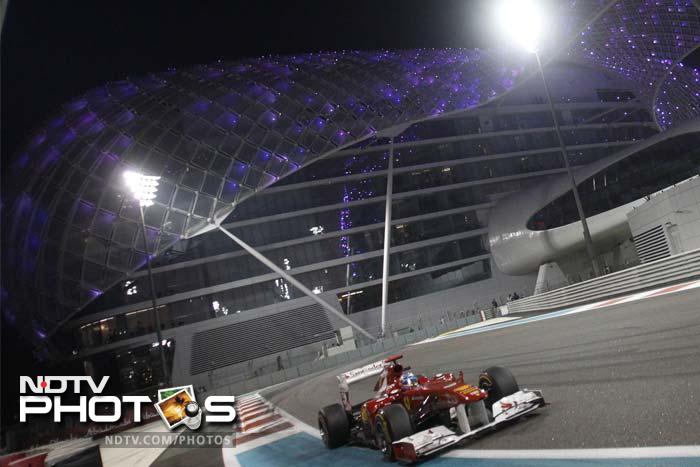 Alonso in his Ferrari, also had a powerful performance and was able to secure his second spot after a close competition.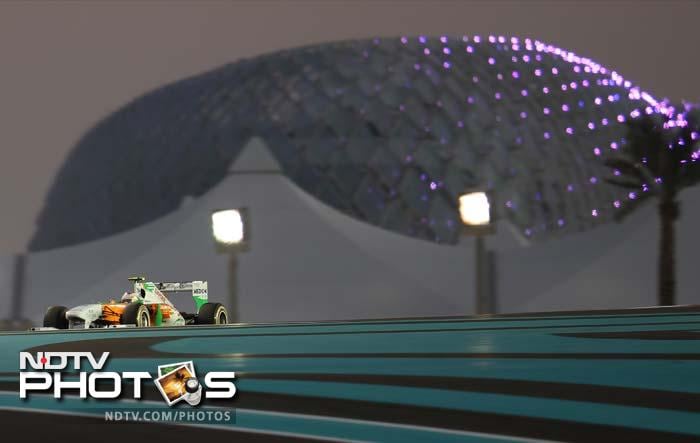 Sahara Force India's Adrian Sutil (in pic) and teammate Paul di Resta also finished amongst points.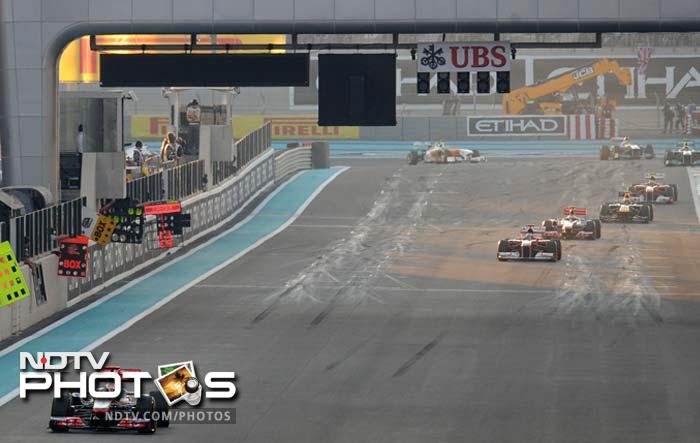 Hamilton though maintained his lead and finished the race at the top.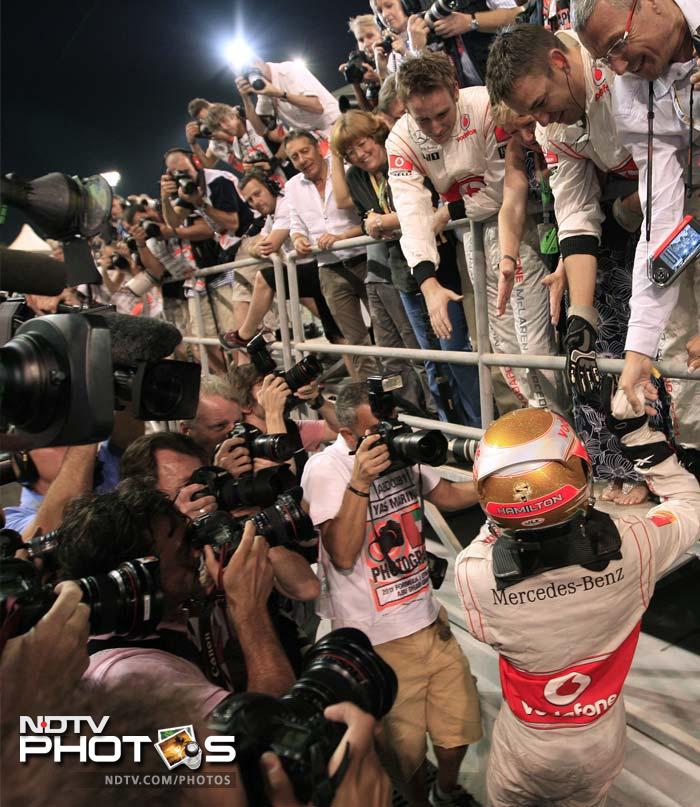 Hamilton dedicated the win to his mother and was heard saying on the team radio that it was her birthday. It made the day even more special to the racer.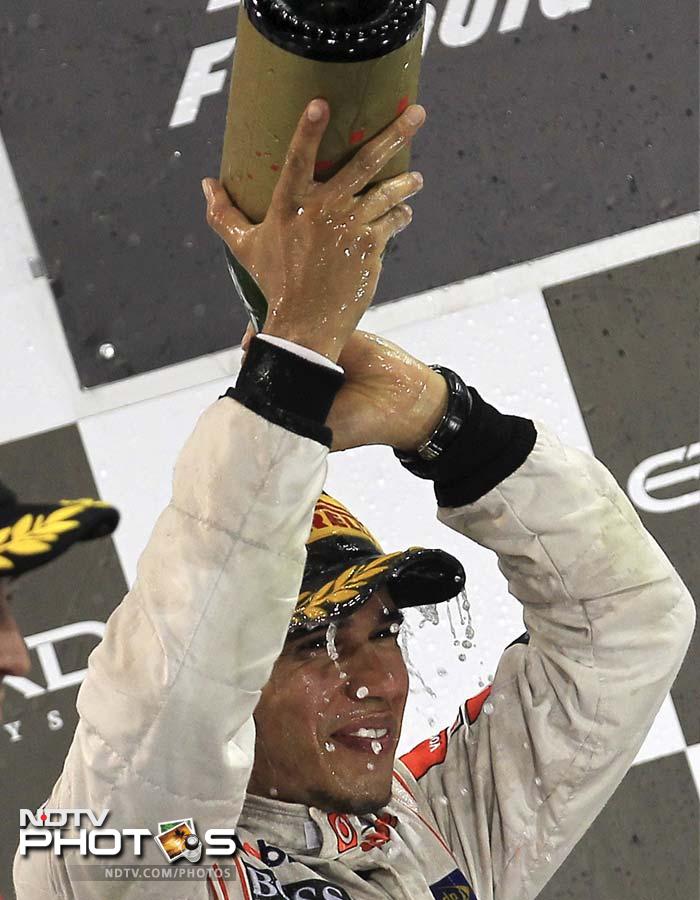 Hamilton is seen here celebrating his victory with fizzy water.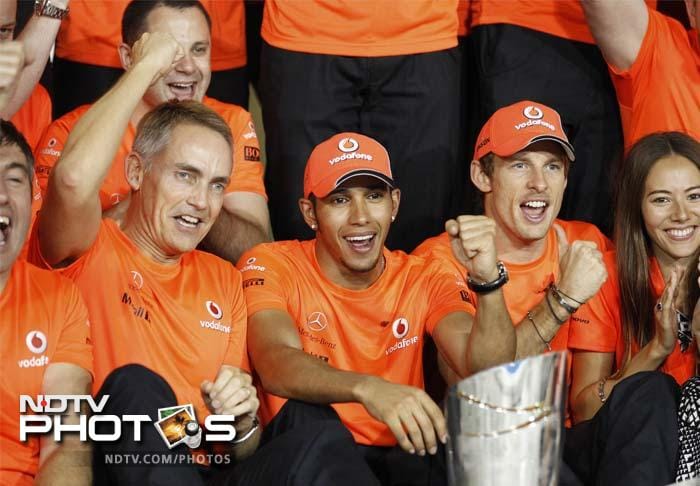 The McLaren team celebrates the 1-3 finish. Button's girlfriend (r) is also seen here.