Why despite no Ballon d'Or, Ronaldo is still a winner
He is one of the most accomplished footballers in the world. She is a super-model who gets jaws to drop and meet the floor faster than most others do.<br><br> Christiano Ronaldo and Irina Shayk were at the draw of the UEFA Champions League group stage 2012/13. The love was on ample display...<BR><BR>AFP images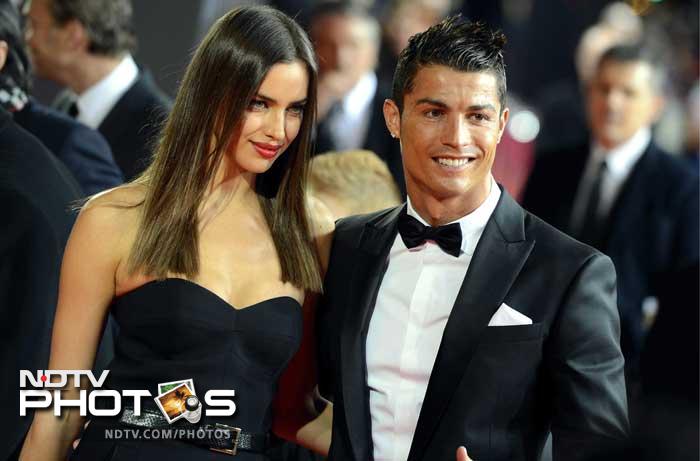 He may have lost the Ballon d'Or to Lionel Messi once again. With Irina Shayk by his side, Cristiano Ronaldo, many feel, will always be a winner.

The couple is seen here prior to the FIFA Ballon d'Or Gala 2013 held at the Kongresshaus in Zurich, Switzerland on January 7. (AP image)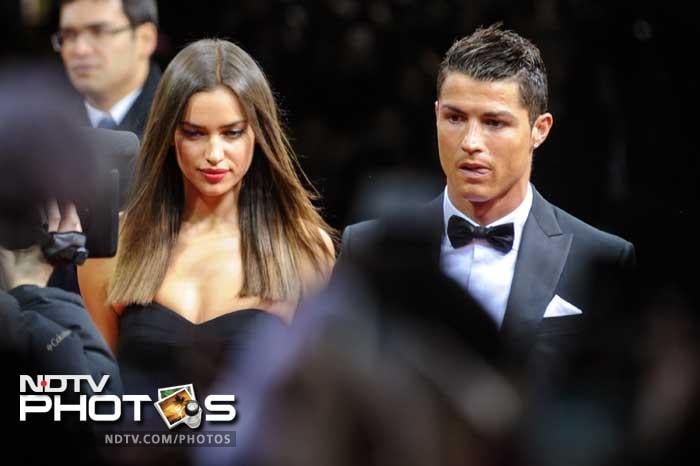 Dating the stunning 27-year-old Russian model, Ronaldo has been as successful off the field as on it.

Many feel he should have been awarded the title this year but it wasn't meant to be. He however does make a stunning pair with Irina and in the longest scheme of life, that is what truly matters.(AFP image)

Click on for more images on the couple.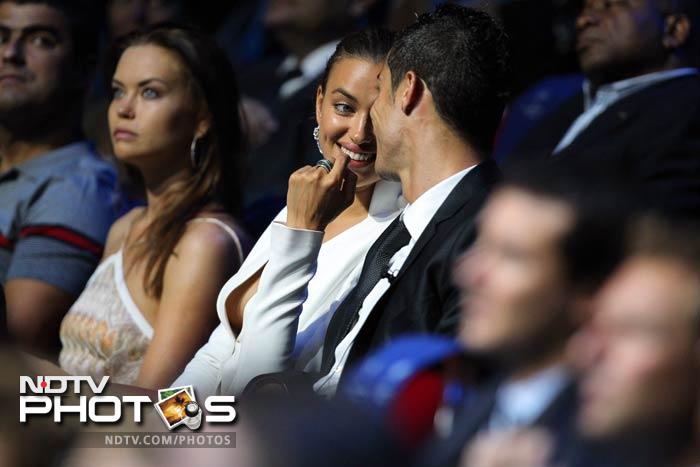 He is one of the most accomplished footballers in the world. She is a super-model who gets jaws to drop and meet the floor faster than most others do.

Christiano Ronaldo and Irina Shayk were at the draw of the UEFA Champions League group stage 2012/13. The love was on ample display...

AFP images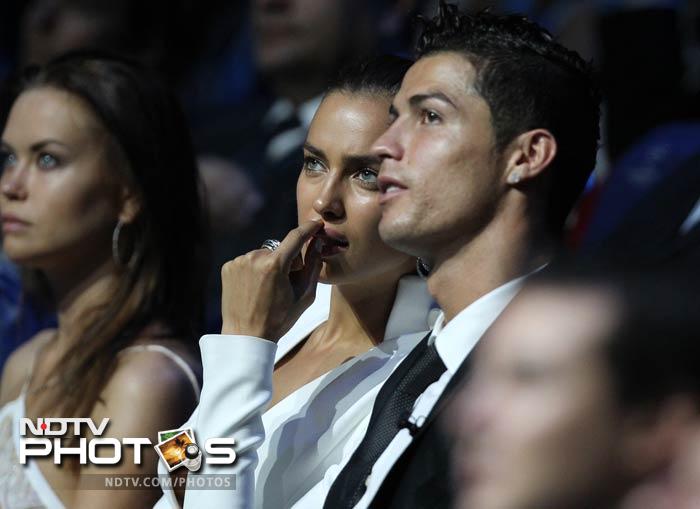 Both Irina and Ronaldo concentrate on the proceedings on the stage.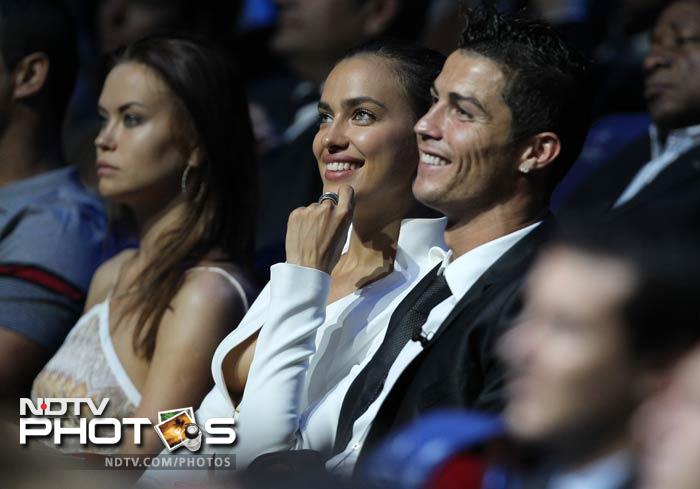 Something said strikes a funny chord with the two.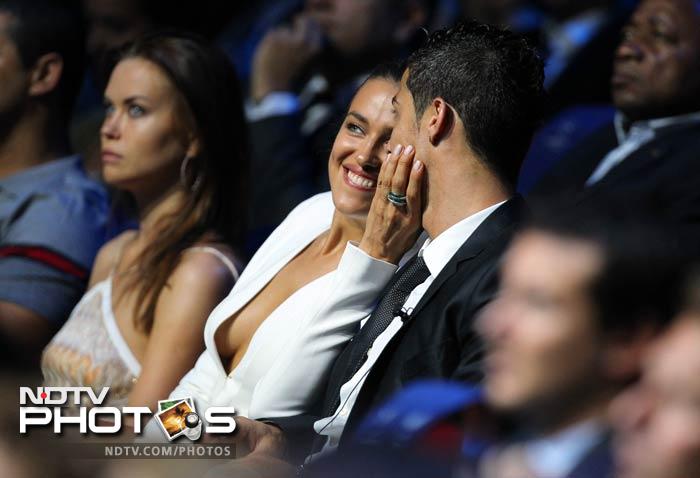 And soon enough, the cute display of affection was on show. Maybe it was absolutely unintentional but it was surely a good sight to behold, especially after a string of controversies in recent years that has plagued footballers and their personal lives.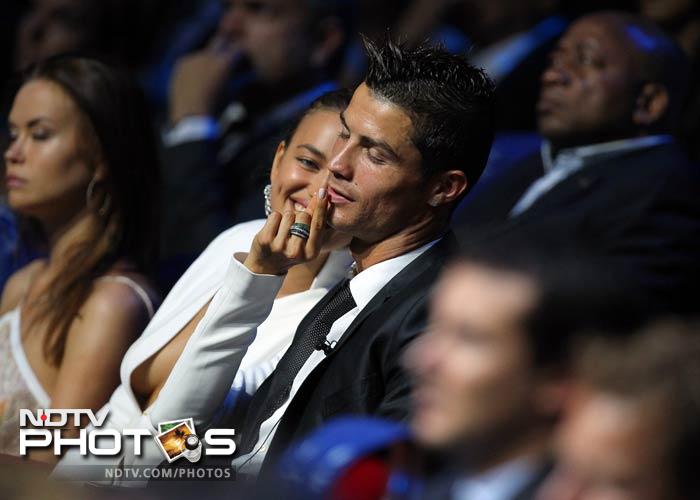 While Ronaldo may seem to move his face away, it is pretty clear he was liking it. There is,after all, that accepting smile on his face.

While some say he is a killer-looker off the field, most agree that it is in fact he who comes out as second best in this match and is fortunate to have found the fancy of a woman as (put your adjective here) as Irina.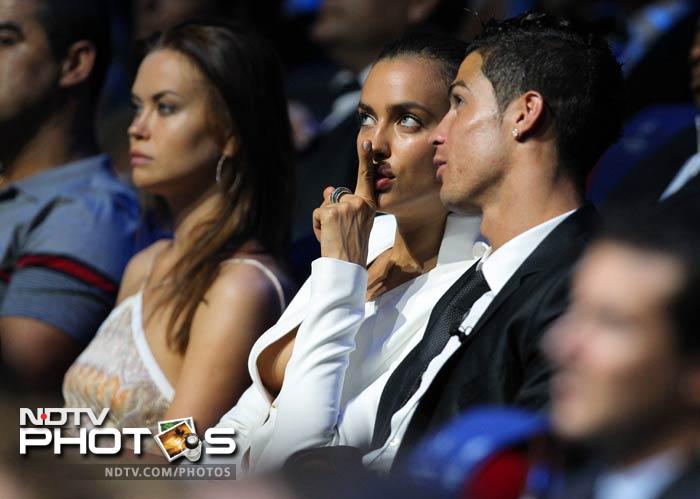 UMM SHUTUP!

Irina seems to tell Ronaldo to hold his peace!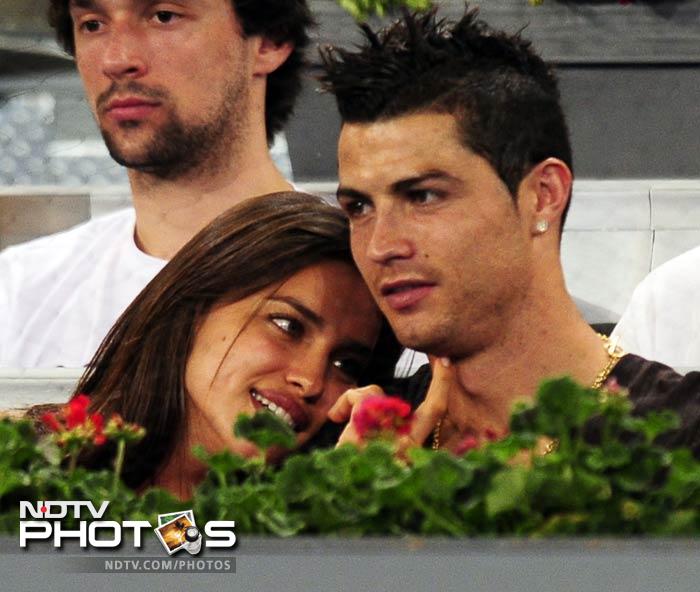 The Portugese player has been dating the Russian model since 2010. Although he has dated English models Alice Goodwin and Gemma Atkinson, the chemistry with Irina is on an absolutely different level.

Ronaldo has a son but it has not hindered his relationship.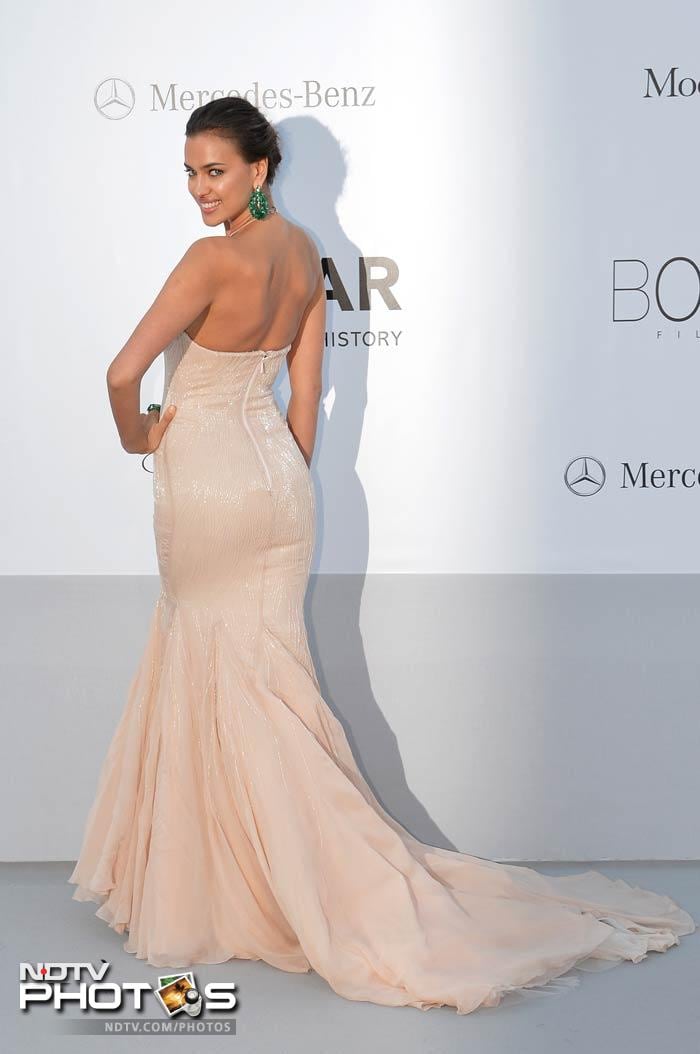 Irina on the other hand is 26, a year younger to Ronaldo and is one of the most sought after models. She began her career relatively late at 19 but is one of the most successful women in the industry. We would write more but studies show that most are not even reading this, opting instead to getting a better look at the image above.