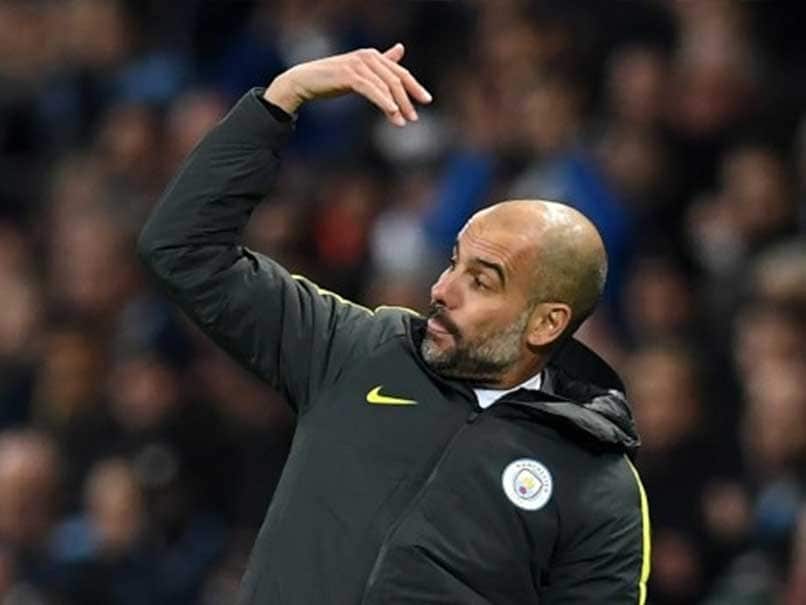 Pep Guardiola took charge of Premier League club Manchester City last year.
© AFP
Manager Pep Guardiola on Friday said that he may not be "good enough" to match up to his Manchester City players. He fears that he may not match up to his expensively-assembled squad which is struggling to maintain a Premier League title push. Guardiola conceded defeat in the title race after last weekend's 0-4 loss at Everton left them 10 points behind leaders Chelsea. The defeat was in stark contrast to the beginning of the season when his team racked-up 10 successive wins.
"They are good players. I have respect for the guys, so why would I say the guys are not good?," said Guardiola.
"So I don't understand the lack of respect for the professionals when they have been amazing players, and (people saying) they are not good enough for me. Maybe I am not good enough for them.
Pep Guardiola had plenty to say in the second half of his #cityvspurs press conference #mcfc

WATCH https://t.co/ISQiZUfAdC pic.twitter.com/k11BvuFn45

— Manchester City (@ManCity) January 20, 2017
"They are Manchester City players, top players. They have a lot of quality. They have shown that many times in the past and this season."
Manchester City, which is based at the Etihad Stadium, are fifth in the Premier League standings as of January 20.
(With AFP inputs)